LEVO – Digital Transformation Agency
Solution Partner, Silver
Technology consultancy specializing in enterprise digital experience management.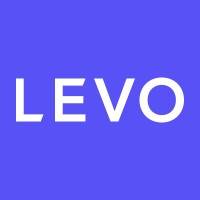 Software portfolio: Optimizely (formerly Episerver)
Industries covered: Manufacturing, Retail, Food & Beverage, Distribution, Other
LEVO is a multi-disciplinary collective of technologists and business practitioners who rapidly advance transformation across an entire organisation, completing what was often considered impossible. LEVO has a proven track record delivering in enterprise digital experience platforms and transformation projects across a range of customers including Bendigo Bank, Rebel Sport, Australian Wool Innovation, Main Roads Western Australia, Australian Red Cross, Stegbar.
LEVO is leading the way into a new paradigm: we are returning meaning and outcome to digital transformation. The company was forged in 2005 by independent thinkers and doers, backed by the global resources of Omnicom, and is now based in six locations across Australia and New Zealand.
LEVO works to empower clients with the skills, capability and solutions to realise the potential of their technology assets to connect people with the things they want and need, when and where they need them. Combining intelligent user experience and design with a deep-rooted understanding of technology and business systems, our team of 60+ technologists working across verticals including experience and product design, ecommerce, CMS, CRM, automation, mobile and custom application development empower organisations to better connect and communicate with their audiences.
Company website and contact information:
Website: https://www.levo.com.au/
Email: Stephen.leathem@levo.com.au