Imagine you're shopping for the perfect high chair for your expecting friends. Understandably, they have particular standards for baby products. That means you have a lengthy list of requirements to cross-check with online product details. After some Google searching, you find a high chair that checks all your boxes. However, a quick search on Amazon reveals the same product with differing specs, information, and pricing.
If you're like any typical shopper, this discrepancy in product information between two trusted websites will immediately diminish your trust in the product. It'll make you less likely to hit that buy button and more likely to find a similar high chair elsewhere. As a shopper, this won't mean much to you. After all, you'll still be happy if you can give your friends the high chair they want.
However, if you're the high chair brand, this isn't just another digital shelf frustration. This is a lost sale and maybe even a forever-lost customer. Thankfully, avoiding situations like this is just one of the many benefits of product experience management (PXM) technology. It also explains why a growing number of brands, manufacturers, and retailers are tuning into the importance of PXM.
What is PXM?
Product experience management (PXM) is the process of managing, curating, and optimizing the entire experience a customer has with your products, across all online touchpoints.
One part of the PXM process relates to creating a consistent product story on every channel. This ensures customers are always met with the same story wherever they find your products. This includes the same reliable product information, visual assets, specifications, and more. It also considers channel and market specifications, as well as securing a strong brand identity at every touchpoint.
PXM software also considers the product, brand, and channel in tandem with the customer to create a compelling, contextualized buying journey for each and every shopper. Advanced PXM solutions can tailor the ways potential customers engage with products based on their preferences and expectations. They can also embed this buying journey into a wider product ecosystem. This ecosystem provides customers with any additional parts, products, or attributes they might need to elevate their experience of the product.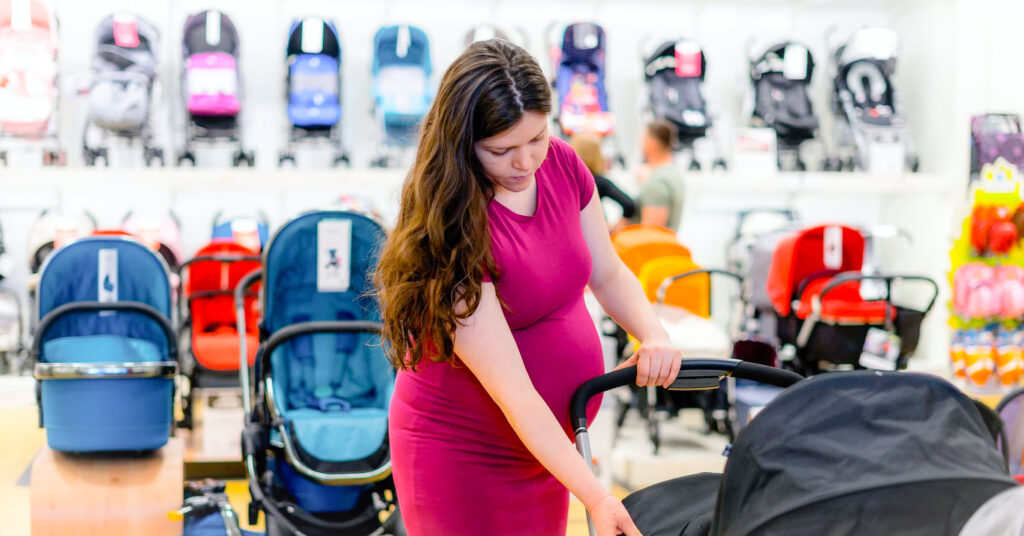 How does PXM work?
PXM provides the output of a streamlined product experience across channels. A PXM solution relies on the input of accurate product information, typically from PIM software, to be able to distribute this experience across all relevant channels. Once that information is in place, your PXM solution can tell you how your products land across each channel. Then, you can tailor these experiences to your brand and product stories accordingly.
Why is PXM important?
Simply put, if you're a brand, manufacturer, or retailer selling your products online, you need to consider PXM. Prioritizing PXM will elevate your strategy and, ultimately, boost your conversion rate. PXM is increasingly seen as a fundamental part of any successful omnichannel marketing strategy. That's because it lets you represent your brand and product authentically and effectively across all digital touchpoints. This includes online marketplaces, social media channels, and beyond.
PXM in omnichannel marketing
Recent years have seen more brands, manufacturers, and retailers adopt an omnichannel marketing approach. This approach stresses the importance of meeting consumers at every possible channel. This includes channels from print media and in-store promotions to streaming ads and social media, and everywhere in between. From there, an omnichannel strategy funnels a potential customer toward a sale regardless of where they entered the funnel.
This strategy increases the chance for customers to engage with products. Recent studies show that omnichannel marketing approaches generated significantly higher engagement (18.96%) compared to techniques that advertise through a single channel (5.4%).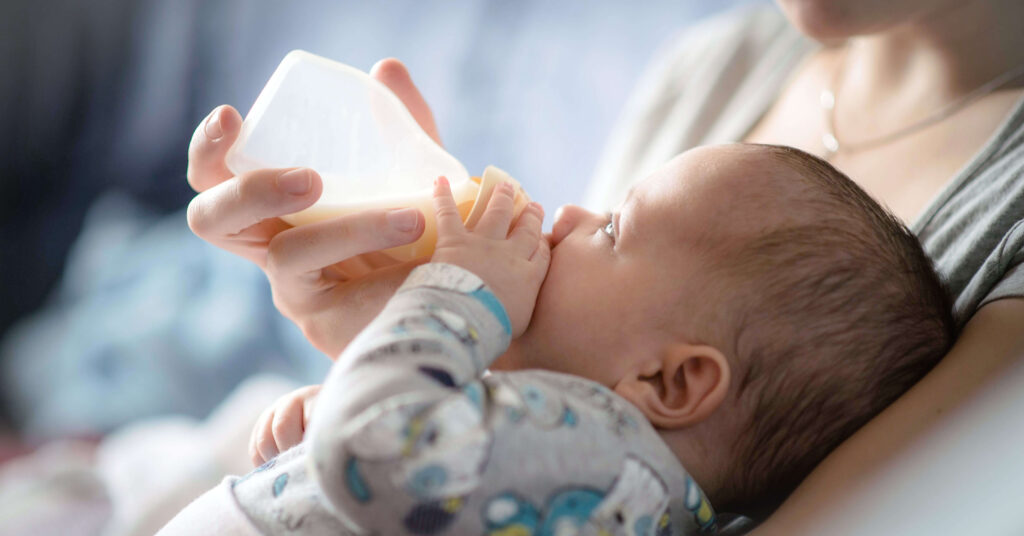 However, as we saw in the example with the high chair, the importance of providing a standardized yet contextualized shopping experience is clear. This is particularly important when selling online, as customers can't see and touch your products.
The digital shelf can be a challenging sales environment at the best of times. If you're out there with incomplete or contradictory product information, that challenge can quickly become a losing battle. Ensuring a complete, compelling, and contextualized product experience can be the difference between making and losing a sale. This is where PXM really makes a difference.
PXM on the digital shelf
If you're selling online, you know firsthand the challenges of the digital shelf—or the extra obstacles you must overcome as shoppers can't see, touch, or feel your product in person. Online retailers today must work that much harder to convince shoppers of the tangible value of their offering.
PXM solves these challenges in a few ways, such as:
Presenting rich visual content: Where physical touch is not possible, rich visual content evokes the senses behind the screen. PXM helps seamlessly deploy accurate product specs and details. It also supplies consumers with compelling photos and videos that bring products to life. What's more, with PXM, you can ensure that both visual and written content are telling your brand story at the same time.
Localizing and customizing content: When a customer inspects a product in a brick-and-mortar store, the price tag is relevant to that branch and location. However, if your brand operates globally or multi-nationally, you must account for localization. This ensures customers get the hyper-local experience they need to hit that buy button. PXM makes this possible, allowing you to truly meet consumers where they are with product information that meets their location.
Let's dig into the power of PXM in a bit more detail.
The benefits of PXM when selling online
There are a number of advantages of PXM for brands, manufacturers, and retailers. However, three benefits of PIM + PXM stand out in the level of efficiency and value they can provide e-commerce businesses.
1. Maintaining brand consistency across channels
To establish yourself as a trusted brand, it's crucial to not only ensure accurate product information but also to create a consistent brand experience for each channel you sell on. Doing so can help build and maintain customer loyalty. It can also increase brand credibility and establish an emotional connection between your brand and your customer.
PXM software empowers you to foster a unified brand experience—regardless of the channel consumers use to shop—by streamlining your brand's presence across different touchpoints. It takes the guesswork out of the brand experience. This allows you to focus on the many other aspects of selling successfully online.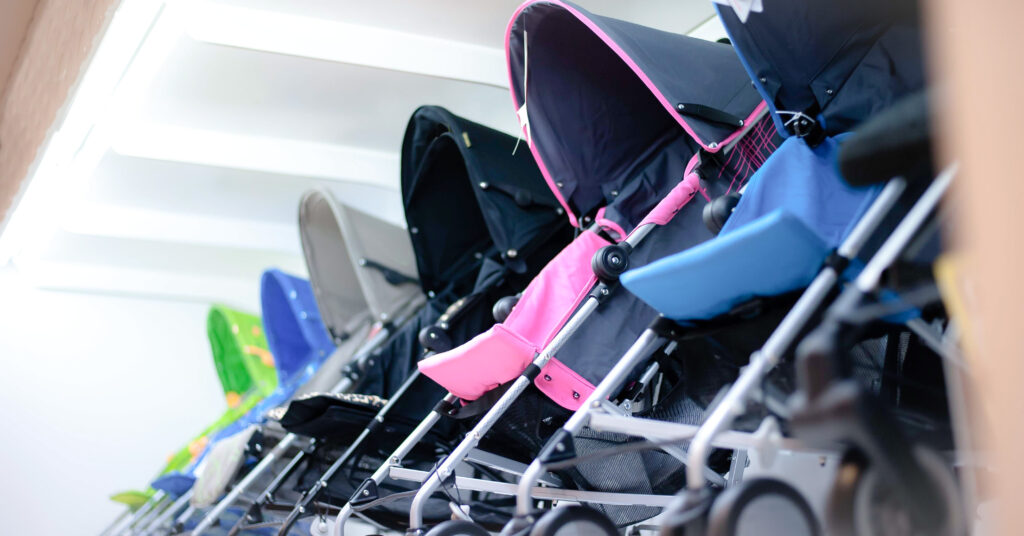 2. Creating informative, compelling product listings
Shoppers these days are under a constant bombardment of brands vying for their attention on the digital shelf. Compelling product listings that promote the customer experience are an important way to can stave off consumer choice paralysis. High-quality listings can cut through the noise of the digital shelf and make that sale. A carefully crafted listing can capture a customer's attention, improve conversion rates, boost organic search visibility, and enhance the overall experience.
With a powerful PXM solution, brands have the tools they need to create more compelling product listings that include:
Relevant keywords that grab a shopper's attention and match their search
A vibrant thumbnail image that accurately represents the look and size of the product
High-quality images and visual content
Detailed product descriptions containing accurate information
The relevant price for the retail channel and customer's location
Information, visuals, and layout optimized for the channel
3. Delivering personalized online shopping experiences
Modern shoppers want their shopping experience—especially online shopping—to be catered to their personal interests. Research has demonstrated time and again that consumers prefer personalization. As Forbes found in a recent study, "90% of consumers say that messages from companies that are not personally relevant to them are 'annoying.' Of those irritating messages, 53% say advertising for an irrelevant product tops their list of messaging annoyances."
And this goes both ways. Brands, retailers, and manufacturers also prefer their ads to reach consumers who match their target personas because it often leads to higher purchase intent.
Brands that use PXM solutions are able to deliver a more localized and personalized shopping experience that caters to diverse customer needs. They enable you to:
Adapt product content for different regions and languages
Display prices in the local currency for each market
Create tailored product recommendations with customer data analysis
Deliver targeted promotions based on consumer demographics, locations, and preferences
PXM employs the best practices of the platform to optimize the customer's experience, providing localized, personalized information that helps advance them through the buyer's journey.
Why is PXM essential for modern commerce?
From retail outlets to the digital shelf, experience is critical if you want to attract and keep customers. According to Forbes, 73% of consumers say positive experiences are key to maintaining loyalty to a brand. Thus, ensuring your product experience matches the shopper's preferences can drive customer conversions time and time again.
The investment in PXM is one of future gains as well. While 2021 saw about 5.2 trillion dollars in online shopping sales, that number is projected to reach a staggering 8.1 trillion dollars by 2026. E-commerce is only projected to grow, and sellers that present a cohesive, memorable experience online are going to be the ones that succeed.
PIM + PXM: How do they work together?
With so many software solutions on the market today, and only one letter separating PIM and PXM, it's easy to see why some people think there is a choice between PIM and PXM.
However, in reality, PXM tech relies on PIM to be successful. Without the single source of product data truth that PIM provides, a PXM solution has none of the reliable product information required to curate the experiences you need to meet customer expectations. That's why many see PXM as an output of a comprehensive PIM solution and not a solution in its own right.
"The PIM solutions available today have matured to a point that they now offer standard capabilities such as digital shelf analytics (DSA), content optimization and generation, previously considered the remit of PXM solutions. What differentiates these vendors today is the additional capabilities they provide."

Source: Gartner©, Market Guide for Product Information Management Solutions, Helen Grimster, 20 September 2022
An advanced PIM solution has PXM capabilities built-in, ensuring users can always create the consistent and compelling product stories that customers want across every channel. Not only does this streamline your go-to-market strategy—particularly when scaling into new channels—but it also adds significantly more value to your PIM experience, boosting your conversions and your return on investment.
inriver: PIM and PXM in one complete solution
The way products are sold is evolving, and with it, so is the need for a more comprehensive product information management system. As omnichannel expectations grow and customers demand more tailored product experiences, the need for PXM is evident. Only inriver's advanced PIM solution, with built-in PXM capabilities, can help you meet these evolving expectations today, tomorrow, and always.
Inriver's composable PIM is the complete muli-tenant SaaS solution that turns product information into profit at every digital and in-person touchpoint. We offer the only platform on the market with built-in API-based syndication and digital shelf analytics technologies, giving you complete control over even the most complex omnichannel strategy. The inriver PIM solution powers the entire product journey and across every touchpoint. From sourcing and production to selling and recycling, the inriver PIM empowers you to deliver valuable product information to where it matters most.
Want to see the inriver PIM in action?
Schedule a personalized, guided demo with an inriver expert today to see how the inriver PIM can get more value from your product information.