What is PIM?
blog
March 24, 2022
A product information management solution is the foundation that paves the way for retailers, brand, and industrial manufacturers to optimize omnichannel commerce today.
What does PIM mean? Product information management or PIM is a centralized hub that allows you to consolidate, manage, enrich, and access product information. PIM solutions help brands ensure access to rich, high-quality product information that's ready for distribution across multiple channels, both internally and externally.
PIM is integral to creating positive, consistent customer experiences across all touchpoints, and is a foundational solution that's been helping e-commerce and product teams engage and connect with buyers for years. However, it's one of those solutions that isn't a household name…yet.
No matter what you're selling, whether B2C or B2B, telling your product's story in a compelling and engaging way, and sparking an emotional connection with your consumer, is what drives sales growth. It takes more than just a low price or product availability to make a sale today.
Industry leaders set the stage to sell more on every market and through every channel via PIM solutions. These solutions streamline and automate the creation, enrichment, translation, and publication of product information and content. It's the key to providing a selling customer experience on a global, multi-channel market.
Why do you need PIM?
Forrester predictions 2022 report says that the majority of consumers will see the world as all-digital, with no divide. That means consumers will expect to see digital embedded into standard offline experiences and will expect digital experiences to work well. That's not a simple task.
Many customers engage with a variety of digital and physical touchpoints as they move along the path to purchase. This means you need to deliver an omnichannel experience. To be truly omnichannel, your e-commerce sites, marketplaces, social commerce, distribution channels and print catalogs all need to deliver accurate and consistent product information to help your customer make a purchase.
The problem is that too often, technologies and teams are siloed, and the customer experience becomes disjointed, and trust is eroded. That's not a great experience when every detail matters in a highly competitive market.
Discover how marketing and e-commerce executives can create efficiencies needed to reach omnichannel success today. Find out what helps build a better customer experience and build trust to increase conversions.
Creating efficiencies needed for omnichannel commerce success
The PIM solution
Product information management (PIM) is a software solution that solves the challenges of modern omnichannel commerce by streamlining the people, the processes, and the technologies that drive revenue. It's a foundational solution that paves way retailers, brand, and industrial manufacturers optimize omnichannel today.
But how can channel managers increase the assortment of products, meet changing channel-specific requirements, and still keep conversions high? Watch how:
The digital-first PIM for channel managers
Inriver is the industry's only digital-first product information management (PIM) solution. This SaaS solution empowers organizations to deliver revenue driving product information at every customer touchpoint.
Even better? With inriver Digital-first PIM™ you keep control of your product stories and streamline workflows throughout the customer journey. Make quick fixes to images (without the need for design help), print, and syndicate from inriver. Watch how:
Deliver an exceptional customer experience
Inriver's PIM enables companies to bring to life compelling product stories for high engagement purchases. And, gain actionable guidance on what influences buying decisions, and make changes to quickly to optimize results. Speed matters in commerce; you can't afford to miss a single opportunity.
Read more facts about inriver digital-first PIM. Get the fact sheet.
The BIG impact of inriver digital-first PIM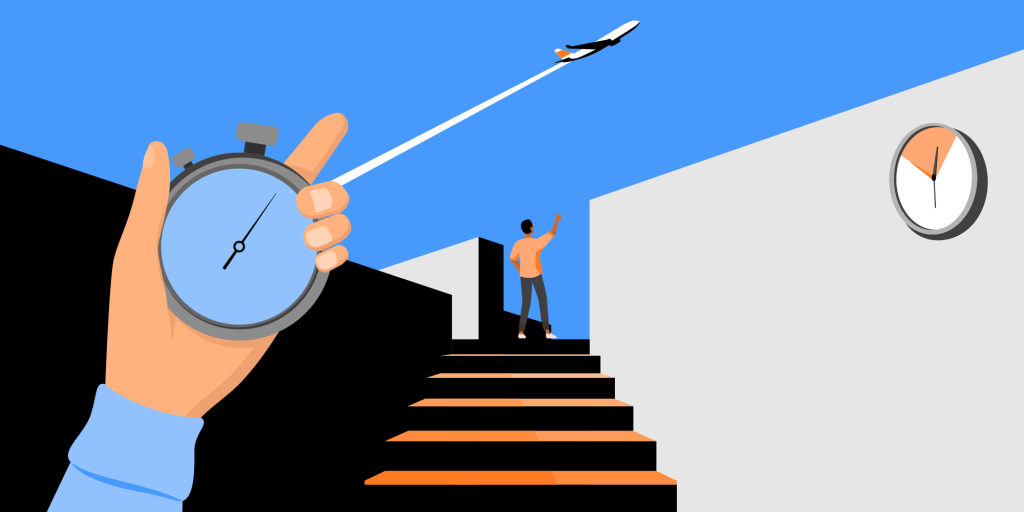 Why do the most innovative B2B and B2C brands such as New Balance, Cartier, Office Depot, Ethan Allen, Johnson Controls, Vestas, and more rely on inriver every day? It is all about speed, efficiency, and revenue.
What kind of impact would a 10-18% increase in online revenue mean to your bottom line?
What would being 8 times faster to update product information mean for your launches?
Imagine saving 50 hours per week through automation versus manual work.
Our customers achieve this and more.
You need a PIM that is agile and flexible to meet today's needs and scale for tomorrow's.
Take a look at our infographic to visualize what kind of impact inriver PIM can have.
Why use a PIM solution?
1. Increase effectiveness and avoid duplicate work
Product data stored in isolated silos – for example when manufacturing, sales, marketing, and e-commerce all use their own spreadsheets in their own formats – costs you precious time, resources and money. With PIM, teams can access up-to-date product information, add missing information and collaborate to enrich product content, regardless of where in the world they are.
PIM removes time-consuming inefficiencies like the need to replicate data across different systems, or transfer data from one department to another. PIM software simplifies and automates otherwise resource-heavy processes such as translations or printing. Removing these inefficiencies also frees up resources that could be better used elsewhere.
2. Master omnichannel retail and distribution
By creating a single, up-to-date, trusted source of product information, PIM solutions ensure that consumers get a seamless, high-quality product experience that you can be proud of, regardless of which channels they come into contact with.
As the e-commerce and voice commerce landscape is rapidly changing, product marketers and teams need to be able to open up new distribution channels or add a new marketplace quickly. A PIM solution ensures that all the product data you need for any new channel is ready to go at any time, improving your agility and scalability.
It's how modern merchandisers stock the digital shelf.
3. Drive sales by offering rich product experiences
Providing enriched product content, enhanced product details, and contextual information lets you bring products to life. But in a multinational omnichannel environment, the complexities of producing the amount of content that is required to achieve this can be overwhelming, especially when it also needs to be tailored to different markets, languages, and channels.
For many of us, selling our products is more than just sharing all the technical specifications and showing a few photographs. We must sell each and every product. No marketer likes recreating this information over and over again, so storing your content in a PIM and streamlines an arduous process.
4. Reduce returns and improve margins
When you don't own or control all of your sales channels, PIM solutions give you the security of knowing that all of the product information that is being used is correct, up-to-date, and tailored to the channel.
This ensures that consumers get a true understanding of your product before purchase and can be sure that they are buying the right thing. And that helps reduce product returns and related costs.
In addition, returns hurt customer satisfaction. It is five times more expensive to acquire a new customer than it is to retain an existing one. And a positive customer experience is essential, regardless of industry or vertical.
5. Integrate all the tools you need in one platform
A huge advantage of modern PIM platforms is the extensibility by adding and integrating extensions and connectors into your PIM.
For currency-sensitive businesses, you can integrate your PIM solution with real-time currency data to allow you to continuously price your products correctly across all channels. Syndication solutions make it easy to publish the required product information to third-party marketplaces such as Amazon or Walmart. Translation connectors make it possible to translate the bulk of content necessary to be successful in foreign markets.
The importance of a PIM solution for growing e-commerce, B2C, or B2B business is like trying to sell without a CRM. It's foundational and not only supports growth, but is a "key business performance driver".
Learn more about PIM solutions with the free ebook, the PIM buyer's guide.
This post was originally published on June 04, 2019.