The real costs of the never-ending retail return cycle
blog
December 9, 2020
Take steps to reduce costly returns this holiday and into 2021

The substantial growth of e-commerce comes as a double-edged sword for retailers. With an ability to showcase products to the entire world — instead of just customers walking through the door — retailers can substantially increase their selling power, creating a digital marketplace reaching far beyond the traditional brick and mortar. But with that comes setbacks, most notably a seemingly never-ending return cycle that is now part of digital commerce. Returns eat at the bottom line, and a combination of limited in-store shopping due to the COVID-19 pandemic and the holiday season will only create more difficulties.
Since the advent of digital marketplaces like Amazon and e-commerce sites, consumers have become accustomed to instant gratification. Amazon has made it so easy to purchase and to return merchandise, that consumers expect it across channels for just about any purchase. One-click shopping allows for impulse buying, which bodes well for quick sales — 40% of all money spent on e-commerce sites are impulse buys. However, as more companies sell through e-commerce channels and more people buy, so does the percentage of product coming back.
The costs of returns: How much do returns cost companies?
Happy Returns, a return and exchange service, estimates that by 2020 the value of returned goods will rise to $550 billion (with a B) from $350 billion in 2017 in the United States. That is an unsustainable cost for even the most stalwart of companies. Building free shipping costs into the value of products can help, but companies could find themselves to the point of adding 20%, which won't go over well with the consumer.
Why do returns cost so much?
For starters, inventory is one of the reasons. When a consumer buys a product with every intention of returning it, that means it is unavailable for purchase by someone that wants it. Supply chains and manufacturing have been disrupted by the pandemic, and products that normally are available with the snap of a finger are no longer so. It has become common for shoppers to purchase three pairs of shoes knowing full well they'll return two of them (due to sizing issues or preference). This scenario creates an inventory nightmare, forcing retailers to ensure they "stock" the digital shelf accurately while processing an unmanageable amount of returns.
Revolve, a California-based fashion e-tailer, raked in $499 million in sales last year — only to spend $531 million on returns. With the global shutdown in the spring, shipping crawled to a halt. Now with increased demand, shipping from China is 63.4% higher than it was in 2019. And between the pandemic's impact and higher holiday shipping volume, FedEx, UPS, and the United States Postal Service have added surcharges — anywhere from $1 to $5 per package. Consumers expect the retailer to eat that cost, making it more difficult for bottom-line revenue.
While all of the above create difficulties for retailers, the pandemic has added to it. As cases surge going into the holiday shopping season, more retailers will need to either limit the amount of customers in brick & mortar locations or pivot to a heavier e-commerce presence. When consumers buy and return, all of that product needs to undergo stringent sanitation procedures. That means more employees on payroll to not only process the returns, but ensure the end product is safely able to go back out the door.
For the upcoming 2020 holiday season, returns are forecasted to cost companies $57 billion. On National Return's Day (January 2nd, 2021 — when holiday purchases start going back to retailers) FedEx anticipates a 19% increase in package volume. While some retailers allow for returns in-store, a majority of consumers send their returns back through delivery services.
What retailers should be thinking
Retailers head into the 2020 holiday season with plenty of challenges. Economic downturn, increased shipping prices, increased safety protocols, and higher product demand will make fulfillment (and subsequently, keeping the bottom line in the green) that much more difficult. However, there are ways for retailers to overcome:
Better product content

The better retailers can describe, show, and present products online, the better-informed consumers are as to what they are actually purchasing. Product information is no longer just colors, sizes, and materials. Consumers want to see the texture of the material for a dress, they want to know the country of origin of its fabric, they expect to see it on a model of a similar size and shape to themselves or a video of the garment on models. They expect reviews from real users, too. And, that is just a start.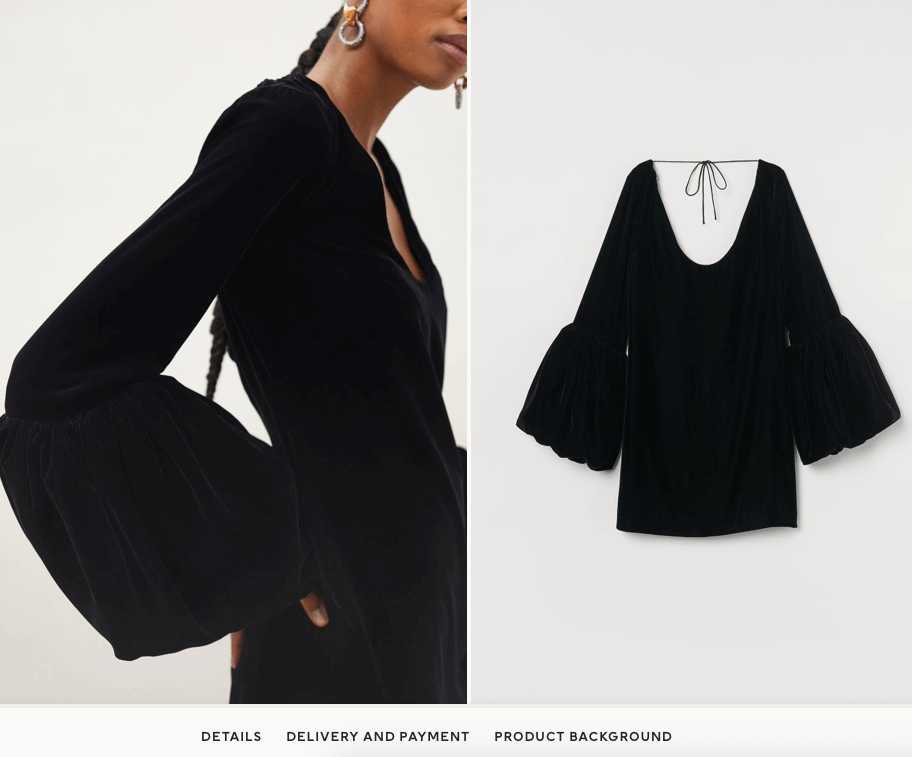 Luckily, the technology exists to quickly and easily enable this. Immersive technology from Threekit enables AR/VR and 3D photography so buyers can see products in extreme detail. The more consumers can see a product online, the less likely they will be disappointed in its fit, material, or other and return it due to dissatisfaction. Reduce returns (and a poor customer experience) by providing better information before the purchase.
Curbside drop-off returns
In the beginning of the pandemic, restaurants around the country pivoted to a pick-up option. While they weren't getting people into their establishments to eat, they still kept people employed and the kitchens firing. Retailers could take this concept and reverse it by offering a drop-off return strategy. To incentivize customers to do this instead of sending it back, retailers could offer a coupon or percentage off the consumer's next purchase.
One-way free shipping
To limit the number of consumers buying multiple pairs of shoes to try and on return, retailers might begin to implement a one-way free shipping policy. The consumer gets free shipping on the initial purchase, but then is required to pay shipping on any subsequent packages. This means they would have to pay for the return label on anything they don't keep. While it may discourage some purchases, it has the potential to save the retailer money in the long run and encourage less over-buying.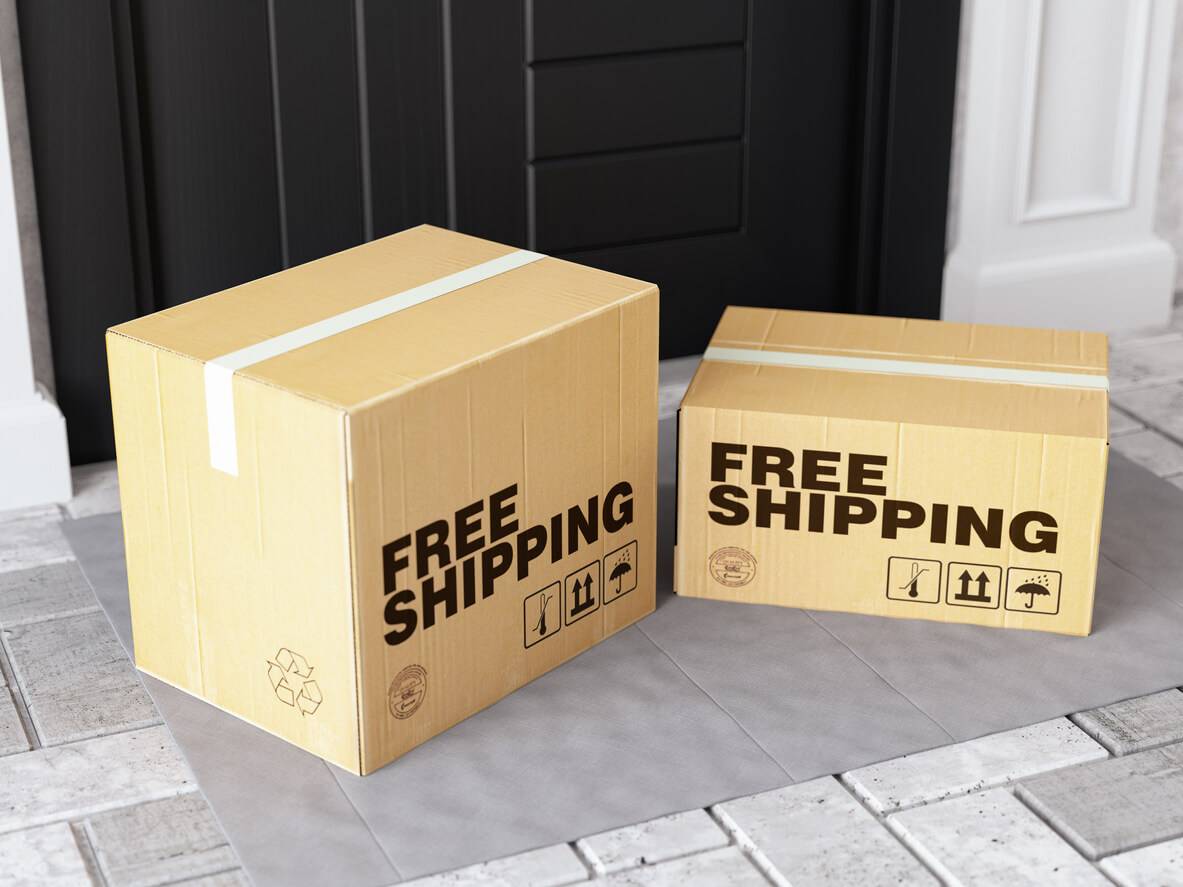 Breaking the returns cycle
Retailers have faced plenty of challenges throughout the pandemic, and the holiday season and the returns season will only add to them. It's apparent that constant free shipping is beginning to take its toll, and retailers will soon be forced to begin increasing product cost or eliminate free shipping altogether. However, with some strategic thinking and the use of immersive (and PIM technology), retailers can begin to break the cycle of returns.
Want to learn more about how to reduce the impact of returns and what drives conversions online? Download the ebook, Turning browsers into buyers and find out what primary research showed about returns and much more.