Manual work keeping you up at night?
infographic
We want to help you sleep more soundly and let your product data do the talking.
Keeping product information should not be a painful process nor should you be losing sleep over it. But we know it still happens.
Download the full infographic as a PDF.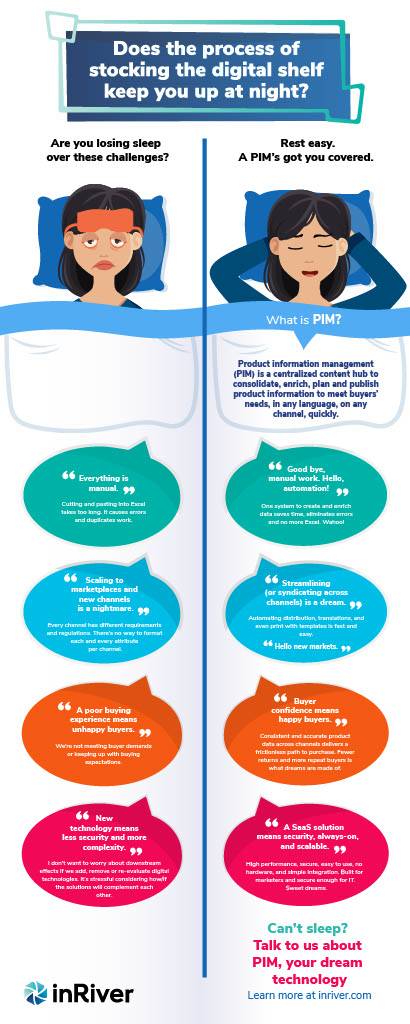 Up next: What is digital shelf analytics?
ready to get started?
find out how inriver PIM could support your business
Join us for our next webinar to see a short demo video with a live Q&A.
sign up now