My "Why": PIM can make the world better 
blog
April 26, 2023
In the second post of his blog series "Powering a sustainable future", inriver CEO Niels Stenfeldt shares his "why" that motivates his career in PIM.
I am back in the air traveling, which means I am back on the blog. Over the next two weeks, I will have the special opportunity to meet in person with hundreds of inriver customers, partners, and colleagues across the globe at our PIMpoint Americas and Europe 2023 events in Chicago and Malmö respectively. This is the first time we will all be together at a face-to-face PIMpoint event since the pandemic, which makes this time very meaningful to me personally. As I am preparing to speak with and learn from this diverse group of leaders and problem solvers, I find myself reflecting on my "why". Why PIM? And why is inriver the place I believe can bring a bold vision to life?
The undercurrent of my "why" is an understanding of where product data needs are going. In the very near future, the number of attributes that businesses will need to track for each of their products is going to increase exponentially. This is driven by impending legislative requirements for sustainability data, consumer demands for a wider breadth of information to make purchase decisions, sales channel expansion, and many other factors that I will explore further in this post. inriver is the only PIM with a data model purpose-built for infinite scalability to manage this complex future of endless attributes. We are better prepared to help companies navigate these challenges than any of our competitors.
The impact of addressing these data needs, however, will go beyond the value we provide to our customers. This brings me back to my "why". The passion I have for what I do every day at inriver is powered by my belief that a new breed of PIM can 1.) improve the lives of our customers 2.) make the world a better place and 3.) be achieved only at inriver.
Expanding PIM capabilities can improve the lives of our customers
Our customers—PIM users—are facing greater challenges than ever before with managing the demands for product data. In addition to upcoming legislation requiring more information about product content, origin, and environmental footprint, businesses are trying to adapt to the rapidly changing e-commerce ecosystem. The volume of buying channels—from shoppable social media experiences to online retailers—has exploded. And customers have come to expect in-depth and higher-quality product data to inform their decisions. Each inactive sales channel or incomplete product listing is potential revenue that goes unclaimed.
I like to think of these challenges as opportunities. Opportunities for technologies like inriver to make it easier for brands to capture more data points and syndicate that data to more endpoints. Opportunities for ambitious companies to sprint ahead of competitors by being early adopters of this type of dynamic and flexible technology. I get so much energy from how the market-leading inriver PIM is already solving these challenges by expanding the role PIM plays in the product journey. By moving upstream to collect more product information earlier in a product's development and moving downstream to pass that data along to customers, a new breed of PIM can provide better insight and transparency to businesses and consumers alike about product origin, content, environmental footprint, and more.
And we are continuing to think big with how PIM can accelerate our customers' growth. I will share in my next post about how we are marrying new technologies like AI to help our customers accomplish more output at a scale never seen before.
Speaking directly with customers is the fastest and most valuable path to improving our product. I am eager for the many open and candid conversations I will have face-to-face at our PIMpoint events in the coming weeks.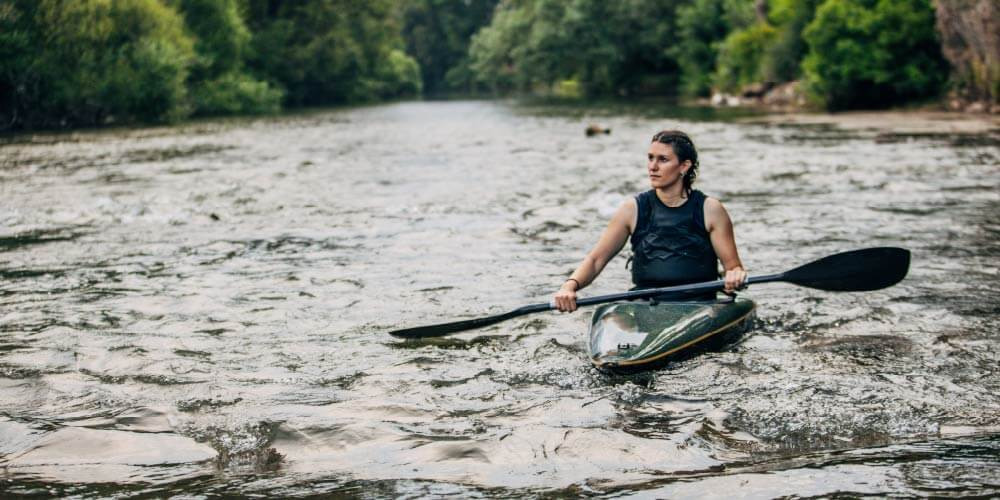 PIM can make the world a better place
The impact of PIM extends beyond our customers. In this series, I will be devoting a lot of time to talking about two topics that may not naturally associate in someone's mind – PIM technology and environmental sustainability.
We are facing an environmental crisis. And the upcoming generation will be the ones who pay the price. As a father, I want to find ways that technology can make the world better. I feel a personal responsibility to help build the tools that can create positive change. PIM can be a powerful platform for empowering consumers to make informed choices about the products they buy. By incorporating sustainability information into product data and passing that data on to consumers, PIM can give individuals the power to make purchases that align with their values. By making it easier for people to choose sustainable products, we can collectively make a big impact on the environment.
When it comes to sustainability, change will only come when consumers at large demand it. By giving consumers the power to make informed choices, we can create demand for sustainable products that will ultimately drive large corporations to prioritize sustainability. As someone who has worked closely with governments and policymakers, I know that change at this level can be slow and difficult. But with PIM technology, we can make it easier than ever before for consumers to make those informed choices, and we can create change from the bottom up. And that, to me, is a powerful and inspiring idea.
inriver has the potential to achieve this vision
inriver has all the ingredients that are core to achieving this vision: the best product, great people, and a meaningful purpose.
The idea that PIM and data management can make the world a better place and drive more successful business outcomes is a belief that I held prior to joining inriver. inriver is the first PIM company I felt truly has the right pieces in place to make this vision a reality. The technical foundation of the inriver PIM—the flexible and infinitely scalable data model—is critical to supporting a future where there are continuously growing rivers of data that must flow together in harmony. No other PIM solution has this breadth of capability.
The talent at inriver, I quickly learned, is second-to-none and hungry to grow. As we are now regularly together in person again, I am seeing this energy more and more. inriverians are a capable and inspired group, and I do not think the other PIM players will see us coming as we accelerate our growth with a hyper-focus on driving business value for our customers and partners. Seeing the inriver team engaging and interacting with our customers and partners in person over the next two weeks is something I am very much looking forward to. Working at a high-growth company takes a special tenacity, and I know our team has what it takes. Creating paths that support their individual development and achievements is a significant answer to my "why".
Working with PIM technology is not just a job for me – it's a way to leave behind a meaningful legacy for future generations, improve the lives of our customers on a daily basis, and foster the next generation of technology leaders. If this is a story you want to be a part of, as a user or contributor, reach out to inriver today. And stay tuned for my next installment covering AI.
Powering a Sustainable Future: Notes from our CEO
inriver CEO Niels Stenfeldt explores the role technology can play in building a better future in his blog series "Powering a Sustainable Future: Notes from our CEO". He shares his thoughts on the PIM industry, its direction, the latest trends and innovations, and most importantly how brands and manufacturers can take advantage of this evolution to position themselves as market leaders.
Niels Stenfeldt

Chief Executive Officer & Board Member

Niels is inriver's Chief Executive Officer. Prior to joining inriver, he was an independent industry advisor and founder of his own advisory boutique, Lanell.

read more