My 3 takeaways from the latest Gartner® Market Guide for PIM Solutions 
blog
November 1, 2023
In his latest blog, inriver CEO Niels Stenfeldt details his three key takeaways from the latest market guide by analysts Gartner.
We're in a period of extraordinary growth for the PIM industry. From mid-2022 to mid-2023, market analysts Gartner reported a 35% surge in PIM inquiries, highlighting the growing significance of PIM solutions. What's even more remarkable is the substantial investment that has continued to flow into the PIM market in 2023, following the monumental $1 billion peak the industry achieved in 2022. This influx of capital reflects the pivotal role PIM plays in today's world.
In their recently released analyst report on the PIM industry, the Gartner Market Guide for Product Information Management Solutions, Gartner explores the reasons behind this growing surge in PIM inquiries. The report makes for fascinating reading. It lays out the growing need for robust management of product information across B2B and B2C markets, the evolving and expanding use cases supported by PIM across the organization, and what companies assessing their PIM options need to know before making their buying decision.
Here are my three key takeaways from the report:
1. The evolving role of PIM
Historically, PIM solutions were primarily focused on data management. They served as repositories for product information, ensuring consistency and accuracy in descriptions, specifications, and other data related to products. However, as B2C and B2B businesses have become more data-driven and customer-centric, the role of PIM solutions has expanded.
Today, PIM solutions are not just about data management. They are engines that drive organization-wide processes and operations. With cloud-native architecture, they offer flexibility, scalability, and accessibility that was once unimaginable. The composable nature of these applications means that businesses can assemble the components they need to suit their specific requirements, across the entire organization. This evolution has made PIM solutions indispensable to a broader spectrum of users and departments. However, not all PIM solutions are capable of meeting these new demands. Herein lies the inriver difference.
inriver supports expanding use cases
The inriver PIM solution is designed to deliver revenue-driving product information at every touchpoint in the product journey. This is made possible thanks to its highly extensible and elastic data model, eliminating the need for IT involvement in extending attributes or entities. The model handles all the necessary updates automatically. This elasticity and flexibility are crucial, especially as regulations continue to change over time. It quickly adapts to the individual needs of your business and can grow and adjust as those needs evolve.
This is why, for our customers and Gartner analyst Helen Grimster, the inriver PIM stands out as an excellent example of how modern PIM solutions have adapted to meet the demands of the ever-changing business and regulatory landscape. Its elastic adaptability and high-performance data modeling make it capable of supporting a vast volume of product data, without the need for IT, and a diverse range of users within and beyond an organization. This seamless flow of accurate product data across the entire value chain and beyond provides brands with robust product data governance.
2. How Digital Product Passports and other regulations drive the need for PIM
From 2026, the European Union (EU) aims to implement a new legislative initiative aimed at securing transparency across entire value chains: the digital product passport (DPP). This new directive mandates that all products sold in the sizeable EU market will need an individual information passport, or digital twin, accessible via a unique product identifier (UPI). The legislation will be rolled out sector by sector, with batteries, textiles, and electronics the first to be impacted.
As stated in Gartner's PIM Market Guide, "By 2027, 50% of the top 10 consumer goods manufacturers by revenue will implement digital product passports for at least one of their product categories."
I am sure that many of you reading this are aware that DPPs will significantly impact the volume of data required for every product. However, the meet the expectations of this new regulation, a fully extensible data model able to capture the necessary information required is essential.
DPP is just one regulatory requirement related to product data. One example is the EU regulation on eco-design requirements for light sources and separate control gears. Another is the new legislation mandating that all wine products produced after December 8, 2023, must include ingredient, allergen, energy, and nutrition information. Yet another is California's Proposition 65. This requires businesses to provide warnings about significant exposures to chemicals that cause cancer, birth defects, or other reproductive harm. All these requirements underscore the need for robust product data governance that supports the entire value chain.
inriver leads the way in sustainability
I am proud to see that Gartner has recognized inriver as a leader in sustainability in their latest market guide. The inriver solution is able to support regulatory demands such as the DPP, thanks to our scalable, fully flexible data model. Our customers have validated first-hand that inriver PIM covers the full product data lifecycle with internal and external onboarding and product enrichment. This includes leveraging AI capabilities, API-based omnichannel content distribution, and digital shelf analytics (DSA).
These capabilities position inriver as the PIM for the future and whatever it might bring. Furthermore, inriver is committed to staying at the forefront of PIM innovation. We're here to support our customers as they navigate the changing regulatory landscape by providing them with robust product data governance at every stage of the product lifestyle, and the transition towards a circular product journey.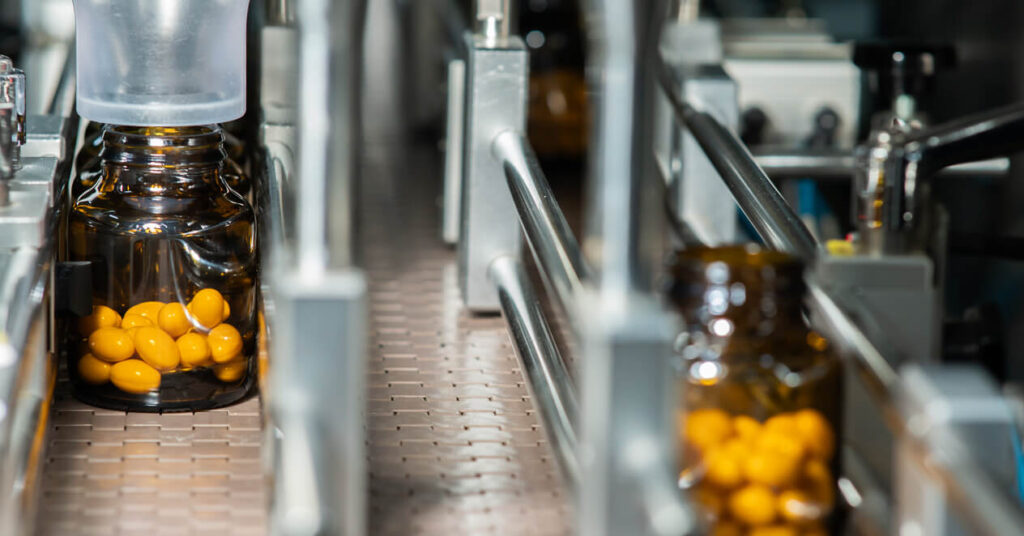 3. Forward-thinking brands are unleashing the full potential of PIM
In today's dynamic business landscape, PIM solutions have evolved far beyond their traditional roles. They now stand as versatile powerhouses, supporting an extensive array of users both within and outside an organization. Although historically seen as a sales and marketing tool, today's PIM solutions can bring a vast array of benefits to every facet of an organization. For brands, manufacturers, and retailers the world over, PIM solutions are helping teams as diverse as customer service, compliance and legal, and supply chain managers with a host of critical functions.
inriver brings benefits across the organization
This cross-organization adaptability is exemplified by the composable, multi-tenant inriver PIM. As well as being powered by a unique, fully extensible data model, we have built several key capabilities into our solution. This includes two digital shelf analytics (DSA) solutions, AI-powered enrichment, omnichannel content distribution, and seamless integrations with technology platforms and software. This ensures the inriver platform provides the complete software solution for all these teams:
Product Managers and Engineers: PIM helps create and maintain detailed product information, specifications, and documentation with precision, with a flexible data model that ensures product data remains current.
Supply Chain Managers: PIM is their secret weapon, thanks to the flexibility of high-performance data models. Real-time product information is the linchpin in ensuring a smooth supply chain, preventing procurement delays and inventory imbalances.
Customer Service and Support: PIM with Generative AI is a game-changer for these teams. It provides accurate product information, addressing customer inquiries promptly. Without it, the main obstacle is a lack of timely, accurate support leading to customer dissatisfaction.
IT and Data Management teams: With inriver's truly elastic data model, IT professionals do not need to be involved to extend attributes or entities. The adaptable inriver PIM data model handles all needed updates in the background automatically. As a multi-tenant SaaS solution, no downtime is required for maintenance, further freeing up resources.
Legal and Compliance teams: In the manufacturing world, compliance is vital. An accessible repository of structured product information provided by PIM helps meet regulatory requirements and avoid legal challenges, fines, and reputational damage.
Sustainability Managers: Inaccurate product data is a roadblock in measuring and reporting sustainability metrics. PIM empowers companies to reach their sustainability goals and share their environmental impact.
Quality Control and Assurance teams: Precision is key. Without the elastic data model provided by PIM, quality control issues can arise, increasing the risk of producing non-compliant products.
Sales, Channels, and Marketing teams: PIM serves as the foundation for generating accurate and up-to-date product information at scale. Integrated with digital shelf analytics and generative AI, it is essential for crafting omnichannel marketing strategies, creating product listings and engaging product stories, monitoring product data performance across all sales channels, and analyzing competitors' performance.
Final thoughts
The new era of PIM solutions transcends conventional boundaries. Its potential to revolutionize operations, comply with regulations, and provide a competitive edge is unmatched. As industry leaders, it's imperative to harness the full spectrum of capabilities offered by cutting-edge PIM solutions like inriver. Only by doing this can complete product data governance be achieved, paving the way for more agile, efficient, and successful organizations. If this future vision for PIM inspires you, I encourage you to download the strategic Gartner Market Guide for PIM Solutions, and to follow inriver as we continue this trailblazing technology journey. We're excited to see what the future holds.
want to see the inriver PIM in action?
Schedule a personalized, guided demo with an inriver expert today to see how the inriver PIM can get more value from your product information.
Powering a Sustainable Future: Notes from our CEO
inriver CEO Niels Stenfeldt explores the role technology can play in building a better future in his blog series "Powering a Sustainable Future: Notes from our CEO". He shares his thoughts on the PIM industry, its direction, the latest trends and innovations, and most importantly how brands and manufacturers can take advantage of this evolution to position themselves as market leaders.
Niels Stenfeldt

Chief Executive Officer & Board Member

Niels is inriver's Chief Executive Officer. Prior to joining inriver, he was an independent industry advisor and founder of his own advisory boutique, Lanell.

read more