5 ways PIM meets your businesses' compliance needs
blog
November 13, 2023
With regulations constantly evolving, getting the right solution for your compliance needs is business critical.
Regulations rarely stay still. All over the world, the rules that govern product safety, material usage, product information, environmental performance, social impact, and governance are constantly evolving. New compliance frameworks are constantly being introduced, too. This includes those that are mandatory such as digital product passports (DPPs) or those that are voluntary (but increasingly expected) like TCFDs (Task Force on Climate-related Financial Disclosures).
These are just some reasons that legal and compliance teams tend to be very busy. Depending on the size and global reach of a company, these teams could be dealing with regulations from multiple jurisdictions and tasks related to risk management, contracts, disputes, and providing advice and support to managers and senior leaders. That's why savvy compliance teams use the latest technological solutions to make their jobs easier.
The key to streamlined compliance is high-quality, standardized, and up-to-date data. Product information management (PIM) may not be the first software solution that comes to mind when legal teams think about compliance tools. However, when it comes to integrating compliance processes within wider organizational operations and meeting regulations in a seamless manner, PIM solutions can be invaluable. Here are just 5 ways PIM software meets your compliance needs.
1. Centralized data management
A compliance officer's worst nightmare is scattered, incomplete, and differently formatted data. This adds unnecessary time, effort, and stress to their job. A PIM solution provides a robust and centralized platform for managing all product information. By utilizing a single source of truth, businesses can ensure utmost consistency in their product data, eliminate data silos, and enhance operational efficiency. When it comes to compliance, having this unified view of accurate, up-to-date, and aligned product data makes it easy to find the relevant information needed for all new and emerging regulations. And, with a fully extensible data model in place, a PIM solution provides the flexibility needed to ensure each and every product meets not only the regulatory requirements of today but also whatever the future brings.
2. Simplified compliance when entering new markets
For most businesses, there are always potential new markets to enter, channels to conquer, and consumers to reach. Expanding a business into new geographies involves effectively handling a huge amount of data. This can be particularly cumbersome if this data is scattered and siloed. Not only does PIM provide a scalable source of truth for product data, but it can also address locally unique compliance issues when entering new markets. Take paint as an example. A typical can of paint contains several resins, additives, solvents, and pigments. However, different markets may have different rules and regulations surrounding these materials. A PIM solution can help compliance officers identify potential issues around each component, ensuring no paint product enters a market where it violates any local regulations.
3. Streamlined compliance workflows
A PIM solution helps streamline all internal processes, and this includes compliance workflows. A PIM can significantly reduce the time taken for compliance processes by giving all individuals across the organization centralized access to up-to-date product data. This makes it clear which data and content have been approved by the legal department, which products are compliant in which markets, and which documentation has been stamped by legal. Instead of relying on compliance departments to provide this information, internal teams from marketing and e-commerce to sustainability and sales have the tools they need to make the right decisions. With the additional benefits of AI-powered automation, an advanced PIM solution can further streamline these workflows by removing time-heavy data entry tasks, freeing up resources across the organization.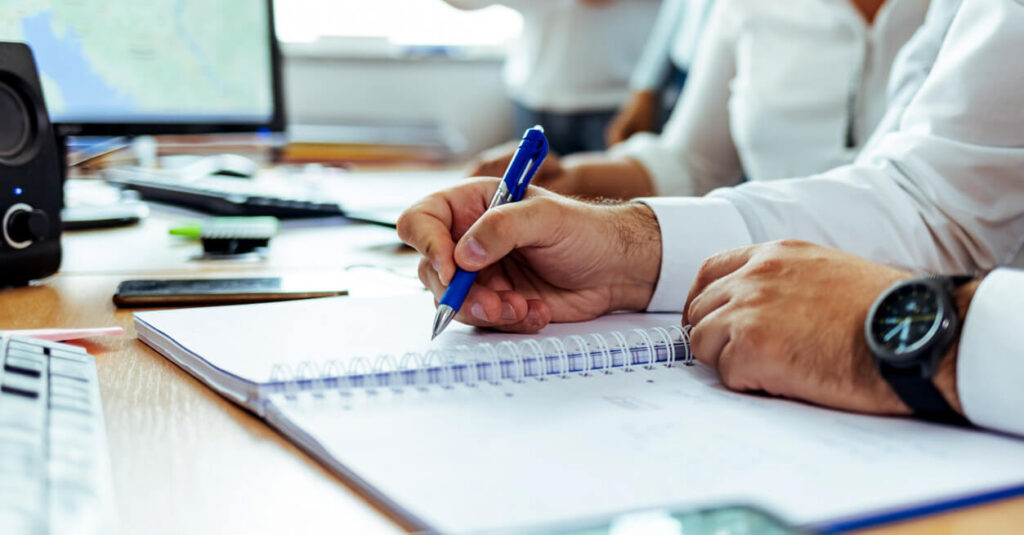 4. Robust audit trails
Maintaining full compliance requires accountability and traceability, which can be challenging. However, by maintaining a comprehensive record of all product-related data and activities, PIM empowers organizations to demonstrate compliance confidently and effortlessly. Having a robust approach to data management is a crucial part of reporting and compliance – particularly around Environmental, Social, and Governance (ESG) reporting. Accurate and up-to-date information also makes reporting as part of regulatory disclosures much quicker than it has traditionally been, freeing up resources within the compliance and legal team and making the transition towards circular business models more attainable than ever before.
5. Compliance throughout the product lifecycle
Increasingly, brands are required to report on the performance, composition, and impact of their supply chains as well as the lifecycle of their products. The European Union's forthcoming digital product passport (DPP) initiative will require companies (in specific sectors, at first) to make product information relating to every part of the product lifecycle publicly available. Whether DPPs, California's Proposition 65, U.S. energy efficiency standards for lighting, or other regulatory frameworks, achieving this upstream-downstream connectivity means products are ready to meet all emerging compliance requirements. Furthermore, with a PIM solution powered by a fully extensible data model, compliance teams can rely on the flexibility needed to meet not only today's regulations but also any additions or extensions to these frameworks that will come as regulations develop over time.
inriver: The complete PIM solution for your compliance needs
Thanks to the ever-extending scope of advanced solutions like the inriver PIM, it's never been a better time to secure the robust product data governance you need to meet the evolving compliance expectations on your products. With inriver integrated into your tech stack, your legal and compliance team has complete data-driven oversight of every single product. This ensures simple, streamlined regulatory compliance for every product on every channel in every market.
The composable, multi-tenant inriver PIM offers the most comprehensive product information management solution on the market. Powered by a fully extensible data model that evolves with the demands placed on your products, you can be sure you have a solid foundation for even the most complex omnichannel strategy. With built-in syndication and digital shelf analytics technology, advanced data-sharing, and more, inriver offers the complete solution for every business in every market.
want to see the inriver PIM in action?
Schedule a personalized, guided demo with an inriver expert today to see how the inriver PIM can get more value from your product information.
Getting started with PIM
Commerce is evolving and placing more demands than ever on your product information. Unlocking the value of this data with product information management software, or PIM, is essential to drive growth ambitions. Across sales, marketing, e-commerce, compliance, and IT, PIM provides a single source of truth that adds value at every stage of the product journey.
Lisa Quinn

Director of Product Marketing

As our product marketing director, Lisa is a product evangelist for all things inriver. From launching new products and services to managing our analyst relationships, she is talented in cultivating key stakeholder relationships and product stories that matter. She has been working in the European market for over 15 years.

read more