Partner story: Hendi
case study
Read how a product information management (PIM) solution helped Hendi modernize their processes and enhance their website introducing efficiencies and cost savings.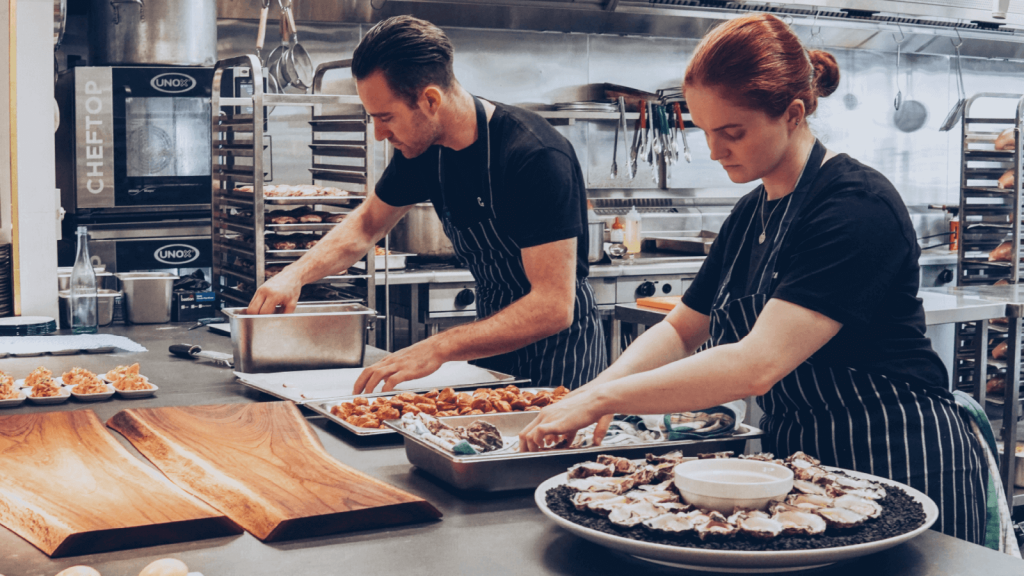 As the tag line 'Tools for Chefs' suggests, Hendi is a supplier of cooking equipment, kitchen tools, cutlery, serving, and buffet items for the hospitality industry. Their core activities are the development, production, sale, and distribution of a wide range of catering supplies and kitchen equipment.
Hendi delivers exclusively through a wide range of dealers, wholesalers, and catering web shops throughout Europe. Founded in 1934, Hendi has grown into an international company with offices in the Netherlands, Austria, Poland, Romania, Greece, Italy, and Hong Kong.
It was a relief to discover that there is a more efficient solution for our catalog production process and the distribution of product data to an unlimited number of distribution channels, among other things. They have not disappointed: inriver is very complete. And if something is missing, XSARUS can develop an extension.

Jeffry Wiesnekker, Marketing & Communications, Hendi
Challenge
Fast-growing Hendi used a website without built-in ordering options. Instead, a large part of the orders came in via e-mail, telephone, or even fax, and they had to be processed manually. In addition, their product information database did not have the desired functionality to scale to meet their needs. With e-commerce becoming more important, Hendi decided it was time to modernize, to find a future-proof solution that increased efficiency.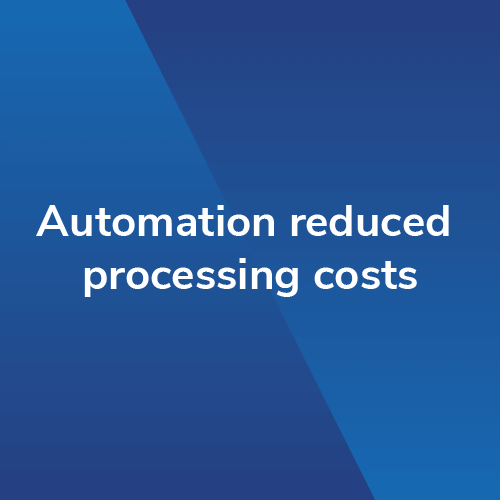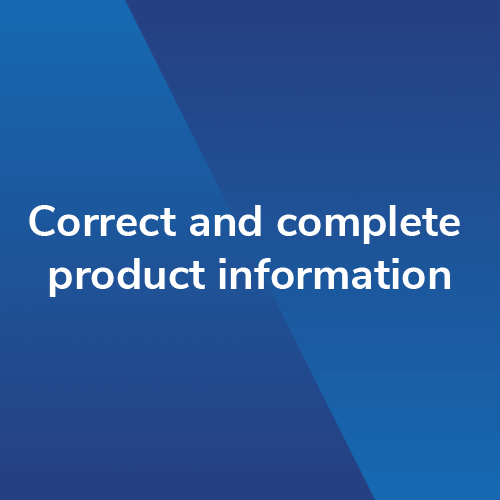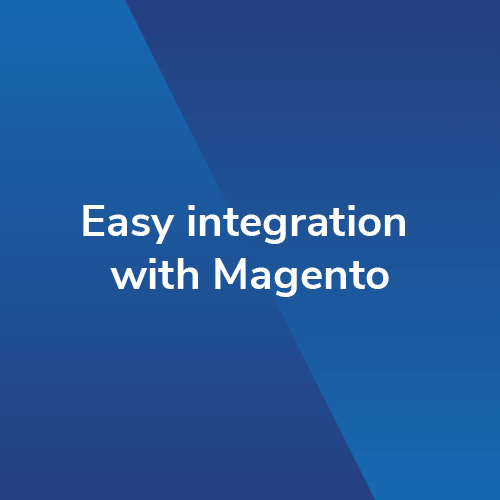 Solution and Implementation Process
The first step in the modernization process was to search for a replacement of their product information database. Several product information management (PIM) systems were evaluated and compared, with inriver chosen as the solution. This cloud-based SaaS product has an intuitive user interface, good multi-language support, strong omnichannel possibilities, and an integration option with InDesign for catalog production. In short, it was a solution that met Hendi's most important requirements.
Once the solution had been selected, Hendi began looking for a suitable implementation partner. After several discussions, XSARUS turned out to be the best fit for Hendi's wishes: lots of experience, short lines of communication with a clear and daring plan.
Implementation of a ready-to-use inriver solution was completed in less than four months. A lot was achieved in those four months. A new data model was established, Hendi's existing database was migrated and all available information uploaded to inriver. This translates to approximately 3,000 SKUs in 1,700 products in 13 languages with +/- 10,000 images and documents.
With the product information now managed in one single source of truth, the second step in the modernization process was to enhance Hendi's website.
The existing site purely provided information but lacked any online ordering functionality. Instead of providing sales support, Hendi's sales department was busy with order entry. In order to increase sales and free up the team from manual data entry, an important requirement for the new website was B2B shop functionality. In addition to this, the requirements included:
B2B connectivity
Cloud-based
Integration with inriver
Integration with ERP
Beneficial CMS options
Scalable
Good multi-language support
Short implementation lead time
Partner independent
Hendi opted for the Magento Commerce Cloud package including the B2B module, with implementation performed by partner XSARUS. With this combination, all of Hendi's requirements were met. Magento's B2B module also provided extra functionality that was previously lacking. For example, using the "Quick Order" functionality, a customer can easily add orders to the shopping cart based on a .csv file. It is possible to create customer-specific catalogs, prices, and order lists. On top of the extensive B2B functionality, as part of the Magento Commerce Cloud page, the Magento Page Builder is a very user-friendly tool that helps marketers create engaging and inspiring content pages.
The Page Builder is one of the possibilities within Magento that we use a lot in this phase. This allows us to quickly create a page that looks good without any technical knowledge."

Jeffry Wiesnekker, Marketing and Communications, Hendi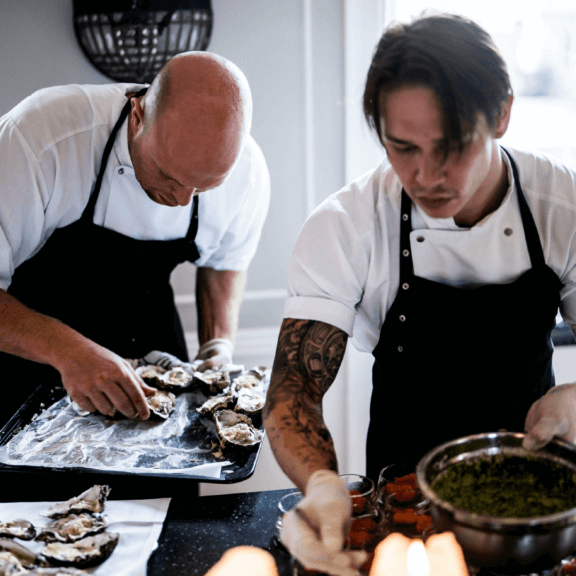 With customer experience becoming increasingly important for Hendi, the XSARUS designers started with a kick-off session at Hendi's main office. This allowed them to immerse themselves into Hendi's world and translate the acquired knowledge into a strong design.
For Hendi, it proved difficult to integrate the new corporate identity into workable templates, especially for some of the extensive specifications. This was all resolved by prioritizing the functions which led to a new design being created that looks fresh and is future-proof.
Thanks to the positive cooperation in both the PIM and the B2B commerce implementation projects, a good partner relationship has been created between Hendi and XSARUS. A solid and important basis for further cooperation and the further growth of Hendi.

Jeffry Wiesnekker, Marketing & Communications, Hendi
Result
Following the implementation of Magento Commerce Cloud, Hendi's employees were trained to use the platform. But they weren't the only ones. In a phased process, customers were also introduced to the new ordering environment. Hendi saw immediate results.
Their team spent a lot less time on order entry tasks, which reduced processing costs per order. In addition to saving time and costs, responsibility also shifted. With customers placing the orders themselves, it is now up to them to follow the correct process. It no longer relies on manual input from the Hendi team.
Thanks to the connection between the ERP and inriver, keeping the website and B2B webshop up to date is much quicker. Efficiencies have been introduced. For instance, customers are created in the ERP with their own price agreements. Time spent working on sales conditions is now eliminated. inriver provides correct and complete product information. And with the user-friendly Magento Page Builder, updating the content pages is also less labor-intensive. Magento also offers numerous marketing possibilities, which Hendi will start using at a later stage.