Omnichannel Selling: The new B2B imperative
blog
April 17, 2023
Is your omnichannel strategy where it needs to be? This new B2B imperative could have major impacts on your profitability.
In the past, customers had far fewer options for interacting with your brand. Typically, they would call or come to your physical location if they needed something. More diligent customers may have done a little research and potentially consulted a magazine or catalog beforehand. Those days are long behind us.
Our digital world has changed the customer's buying experience forever. Today, B2B buyers might use upwards of ten channels to engage with their chosen sellers before making a purchase. Offering an omnichannel sales experience is now a crucial differentiator for businesses looking to boost their numbers. But what is 'omnichannel selling', and why is it important for companies to adopt?
What is omnichannel selling?
Essentially, an omnichannel experience offers a consistent brand look and feel across every touchpoint. In sales, this means giving customers the opportunity to experience the same buying journey everywhere from social media to sales expos.
So, what does omnichannel mean for brands, manufacturers, and buyers? Essentially it offers a consistent message and brand identity across every medium. Omnichannel sales go a step further. Alongside a strong brand identity that is recognizable everywhere from social media to billboards, an omnichannel sales experience funnels customers toward a sale from every angle.
The potential value for businesses can be huge. McKinsey research found that 35% of buyers are willing to spend more than $500,000 through an online or remote buying journey. But as tech innovations increase and the digital buying journey becomes even more powerful, that figure is likely to go even higher.
How can brands facilitate an omnichannel buying experience?
Here are three simple ways brands can introduce an omnichannel experience to their customers:
A customer visits your depot to discuss buying new equipment. It's unavailable to take away today, but you close the deal by using on-site tablets to order it for delivery.
An online customer likes the look of your product but won't commit without getting their hands on it or seeing it in action. There's a 'book a demo' button next to 'add to cart', so your customer can arrange to come to a site to seal the deal.
You meet your customer at a trade expo and they want to see your digital product in action. You've brought along a laptop loaded with the software, so the client can try it out and decide to commit or become an advocate for your product to their colleagues.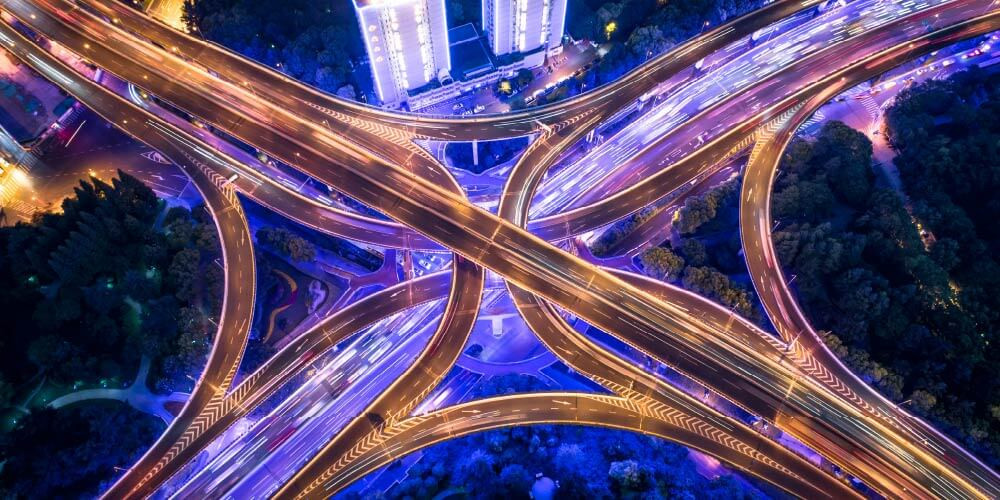 Omnichannel vs multichannel
Most brands at least attempt to offer an omnichannel experience but, as Harvard Business Review puts it, many fall into the trap of a multichannel experience instead. Here are the key differences:
Multichannel often leads to dead ends: Brand X has an interesting social media presence, inviting stores, and flashy expo booths. The problem? It forgets to facilitate a "sales everywhere" approach. Their social media posts are missing links that could drive sales, customers must go home and order if in-store items aren't available, and all their sales reps do at trade shows is hand out business cards.
Multichannel is often not as seamless as omnichannel: Most brands incorporate calls to action across their sales channels, but many simply too much effort to convert. For example, a social media post about a piece of machinery should have a link to that item and not to your homepage, where your potential customer has to waste time finding it again. The purchase process should be seamless, reducing customer effort as close to zero as possible.
Multichannel can often create silos: If you're pushing a product on your website or social media channels, your in-store or onsite teams must be aware too. Grand images of your newest fleet vehicle will be wasted if it's not ready for customers to test drive when they walk into a salesroom.
Omnichannel creates a unified brand voice: By allowing your buyers to select their preferred way to purchase, you not only meet their needs but can boost your insight too. This in turn allows you to be more responsive to your customers and adapt your digital and physical experiences to drive even more sales.
The B2B omnichannel experience
The recipe for a great omnichannel selling experience has been well-documented in the B2C world, but it's evolved a little differently for B2B businesses. While many B2C shoppers will make a purchase from an entirely online experience, B2B buyers still look for touchpoints where they can interact with humans and, often, the product itself.
There are many ways your brand can cater to this even if you're entirely online, such as:
Operating a sales phone line staffed by knowledgeable sales reps
Offering remote face-to-face interaction options, such as video calls
Downloadable product catalogs
Live website chat functions
It's important to pair these with self-service touchpoints, such as digital portals and FAQs. Even though business customers typically seek interaction, some customers will still want to be left alone.
The value of omnichannel selling
The pandemic has increased the perceived effectiveness of omnichannel selling among buyers. In April 2020, McKinsey research found that 65% of buyers felt the method was "on par" with other methods. Yet by February 2021, it had risen to 85% and increased further to 94% by November 2021.
It's not just customer satisfaction that has increased through omnichannel selling. By facilitating a sales experience that includes remote and online sales channels, you could be opening the door to more high-value customers.
How PIM facilitates an omnichannel experience
It can be difficult to offer a consistent, sales-ready approach across every channel when your product information isn't centralized. The right PIM solution can bring vital product information into a single centralized platform, letting you build a consistent, contextualized buying experience across every touchpoint. 
The inriver PIM makes omnichannel selling seamless. Fully composable and able to integrate into even the most complex tech stacks, the inriver platform ensures the right product information is available to power a fully omnichannel buying experience on all channels. That's not all. The inriver platform comes with built-in digital shelf analytics (DSA) to ensure you can sell smarter across every customer touchpoint. Want to know more about choosing a DSA vendor? Get the analyst view by reading the Gartner® Market Guide for Digital Shelf Analytics*, or book a demo with an inriver expert today and see the power of omnichannel for yourself.  
*Source: Gartner, Market Guide for Digital Shelf Analytics, Jason Daigler, Helen Grimster, 15 November 2022.
GARTNER is a registered trademark and service mark of Gartner, Inc. and/or its affiliates in the U.S. and internationally and is used herein with permission. All rights reserved.
Gartner does not endorse any vendor, product or service depicted in its research publications, and does not advise technology users to select only those vendors with the highest ratings or other designation. Gartner research publications consist of the opinions of Gartner's research organization and should not be construed as statements of fact. Gartner disclaims all warranties, expressed or implied, with respect to this research, including any warranties of merchantability or fitness for a particular purpose.
Expanding the possibilities of PIM
Product information management software is often seen as a key tool for sales and marketing teams. But as the demands on product information evolve, so too does the scope of what PIM software can offer forward-thinking brands, manufacturers, and retailers. From sourcing and design through to after-sales services and recycling, PIM is the complete solution for the entire product journey.
Johan Boström

Co-Founder & Chief Customer Ambassador

Johan Boström is one of the founders of inriver and a senior business leader with two decades of experience leading international technology companies.

read more