The new breed of PIM is here
blog
February 17, 2023
The expanded capabilities of the inriver PIM meets new commerce demands and powers the entire product journey.
Commerce is evolving, and B2B and B2C enterprises are facing more demands for product information than ever before. These demands are no longer confined to the traditional sales process. They're growing at every stage of the product journey, and businesses need to respond, or face being left behind by the competition.
To help our customers meet this demand, inriver has elevated our platform to provide the most complete software solution on the market today. This 'new breed of PIM' delivers several industry-leading benefits for our customers, including improved operational efficiency, built-in digital shelf analytics, expanded sales opportunities, and greater sustainability oversight. Everything industry leaders like Prysmian Group, Victorinox, and Ethan Allen need to power their entire product journeys.
Off-the-shelf PIM won't cut it anymore
In a crowded marketplace, our customers must have the tools they need for the evolving demands of commerce, explains Johan Boström, inriver co-founder and our Chief Customer Ambassador. Our expanded capabilities help them meet product information expectations at every stage of the product journey, from sourcing and ideation all the way through to service and recycling.
"Harnessing product information is a business imperative, and off-the-shelf PIM simply won't cut it anymore," says Johan. "Buyers and regulators are challenging the traditional, linear approach to production and consumption, and companies must transition to meet the dynamics of the circular economy."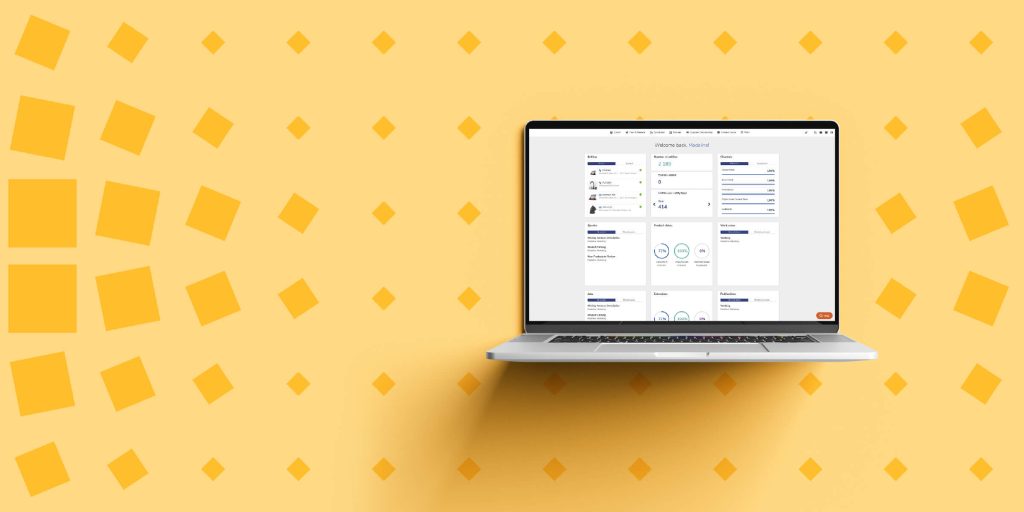 A "game changer" for the PIM space
"The extended capabilities of our software mean inriver now offers the most complete and sophisticated PIM solution on the market," shares Niels Stenfeldt, our CEO here at inriver. By using product information to support omnichannel excellence, smarter internal processes, and elevated customer experience and service, our software can transform every single product touchpoint into a profit-maker. Importantly, our platform also enables sustainable transparency at every stage of the product journey, a key part of our mission here at inriver, as we empower our customers to move towards a more circular future.
"Thanks to revenue-driving capabilities like syndication, built-in digital shelf analytics, and enterprise-grade security, we continue to secure value for our customers at every product touchpoint," Niels explains. "This is an exciting step in our product roadmap and demonstrates inriver's ability to provide the most complete solution for customers to power their product journeys, plus lead the way for the wider industry. Simply put, this is a game-changer for the PIM space."
Value-based packages for every PIM journey
To ensure our customers can best meet their business demands, we're also releasing new value-based packages for our software. These packages are designed to meet the growing needs of new and existing customers, delivering greater performance and scalability no matter where they are in their PIM journey.
These packages provide three pricing tiers to help customers get started and grow along their PIM journey, with the flexibility to adjust to customers' needs, and unlimited user licensing in a multi-tenant SaaS solution. For more information, visit our packaging page.
How Prysmian Group powers the full journey with inriver
Prysmian Group is the largest cable manufacturer in the world, with 100+ plants in over 50 countries. Working with inriver, they have been able to streamline their product information into one centralized hub for the entire global organization.
They now have the scalability and speed they need to support global expansion. With the inriver platform, Prysmian also increased their transparency around sustainability and eco-practices, meeting buyer and regulator demands while driving their own sustainability commitments.
Want to see how they did it? Read their customer story >
you may also be interested in…
author
Brooke Cunningham

Chief Marketing Officer

As Chief Marketing Officer, Brooke is responsible for inriver's end-to-end marketing strategy.

read more