Why you need a content creation factory
blog
March 8, 2018
Providing high-quality, relevant content that is available to your customers where and when they need should be the ultimate goal.
Several times in these pages, we have discussed the notion, and the necessity, of having a Content Creation Factory within your product marketing organization. As your customers and prospects engage with you and your product information in more diverse ways and on more devices, your challenge is to keep up with relevant content across different media.
We know that consistently churning out content is hard. Companies have tools, calendars, and teams—all devoted to the practice of curating, developing, and distributing content. Many hire contractors and agencies to help them generate an increasing amount of content.
What, indeed, is it all for?
First, we are not suggesting that more content is always the best way to go. Instead, providing high-quality, relevant content that is available to your customers where and when they need should be the ultimate goal. The Content Marketing Institute has emphasized that content that serves the customer first is the most popular and useful. This includes product information on your website, FAQs to answer questions in a customer forum, and trend and style content in email newsletters—content that allows customers and prospects to engage with your brand and better utilize your products. Forrester Research has reinforced this, indicating that content needs to be valuable in the customer's eyes—reliable content that addresses their unique needs.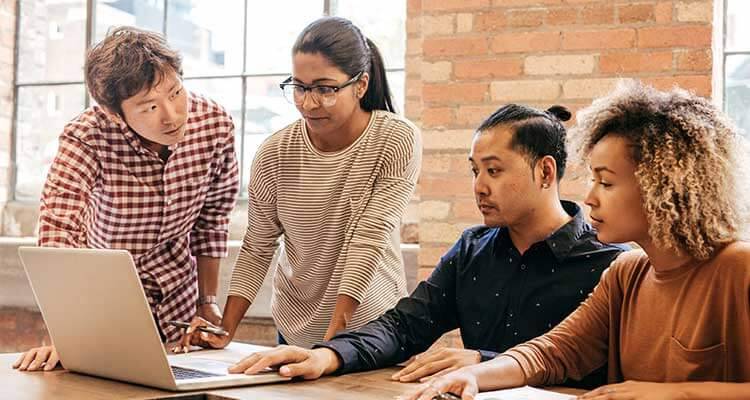 What does customer-focused product information look like?
Our belief is that useful customer-focused content is:
Findable: Customers need to be able to find the products they are seeking using commonplace keywords. Findability applies to searches on Google and Bing or other search engines; when using on‐site search on an e-commerce website; and when following guided navigation by selecting attributes and categorization.
Correct: It is imperative that product information is complete and accurate in all channels. Incorrect information results in lost sales, a lack of trust and confidence among shoppers and buyers, and expensive product returns due to wrong orders. Complete and accurate product information includes detailed product descriptions, specifications, images, videos, expert advice and opinions, pricing, availability, accessories, alternative or complementary products, parts, and much more.
Relevant: Relevance means that content is presented in the customer's context via a modern e-commerce solution or from a sophisticated merchandising engine at the moment that it is needed. Therefore, employing a personalization strategy that presents content and products that are relevant to the customer based on who they are and their observed intentions will enhance their experience with your company.
Consistent: Consistency across channels is crucial. Frequently in today's digital landscape, the buying journey starts online but ends offline. If the images or specifications differ among channels, customers are unlikely to trust your information and may exit the buying process. Similarly, providing a consistent experience across devices is important to delivering a superior customer experience. Mobile shopping now makes up 30% of U.S. e-commerce, but more than half of mobile customers will be less likely to engage with a company that provides a poor mobile customer experience.
Contextual: Help the customer by creating context for each product, through "look books," "rooms," and accessory or related products. Providing context to your product helps customers to understand how to get the most utility from your offering.
Desirable: When the customer has found your product and has been provided with correct and relevant information in their context, your job is to convince them to take the next step and purchase. Rich media and easily accessible unique selling points are crucial to create that increased sense of need and desire for the product. Not only does imagery assist customers in making purchase decisions, but also reduces return rates. In addition, providing third-party reviews will increase the customer's confidence in both the product and their own decision to purchase.
Getting Started with your Content Creation Factory
The first step to constructing your content creation factory is to assess where you are now. Contact us to find out how PIM can help you get started.