Manufacturing Customization 101: personalization at scale
blog
March 16, 2023
Customization offers flexibility and personalization with the low unit costs of mass production – and a possible route to circularity.
Customization is nothing new. Over centuries, goods and products have been custom created by tradespeople to meet the unique demands and specifications of the customer. However, in the age of mass production, if a customer wanted a personalized product from a brand, they had to go premium. This meant higher prices for the end user and higher costs for the company. However, an increasing number of brands have found a sweet spot between full customization and mass production: manufacturing customization.
All over the world, this is helping customers across many industries get the personalized products they want. But custom manufacturing offers more than this. This new age of customization is also helping brands and manufacturers increase brand loyalty, open up new revenue streams, and influence their environmental impact.
What is manufacturing customization?
Manufacturing has always been a hotbed of technological and operational innovation. From the first production lines to advancements like automation and 3D printing, companies always look to capitalize on emerging technologies. These can increase their competitive advantage or create new revenue streams.
A newer development in this ongoing process is manufacturing customization. It allows companies to offer their customers the chance to tailor products to their own specifications. Perhaps the most famous example is Nike By You (formerly NikeID). This is a service that lets customers personalize the colors and designs of their sneakers.
But Nike isn't the only name in the game. There are a growing number of brands offering similar services. Examples include fashion brands letting shoppers design the perfect pair of jeans and car manufacturers encouraging buyers to choose the look and finish of their new interior.
How customization is changing manufacturing
These initiatives represent a big change in the way companies think about manufacturing their products. Traditional mass production is based on producing large amounts of identical products. Manufacturers do this by using standardized and repeatable processes, helping ensure consistency while keeping costs to a minimum.
Manufacturing customization turns this approach on its head. Instead, it focuses on designing, engineering, and producing goods based on individual customer specifications. Advances in technology mean that what would once have led to significantly higher costs for both the producer and customer can today be achieved at scale for reasonably low costs.
The benefits of customization in manufacturing
The way that customers and businesses view mass production is changing. By integrating customization into their go-to-market strategy, brands can see a number of benefits for their product, their customers, and their business. Here are just some of the benefits of customization in manufacturing:
Customization helps brands engage with customers
For many consumers, mass-produced, identical products are now less desirable than they once were. People are instead looking for a more personal touch. They want more of a connection to the things they buy, and personalization is a great way to ensure they get the connection they're looking for.
Technology has already given companies much more insight into their customers, such as demographics, preferences, activity, and location. But manufacturing customization is taking this to a new level. It allows customers to take part in the product creation process. They do this by choosing design features, add-ons, functionality, and other aspects before production begins. Many of us have had to choose between two similar products, neither of which was quite right for our needs. Customization can make that a thing of the past.
Manufacturing customization is already common. Consumers can now personalize sneakers, car interiors, chocolate bars, headphones, the list goes on. This gives brands and manufacturers a whole new way to engage with their customer base. It also helps build brand loyalty and, ultimately, drives stronger repurchasing behavior.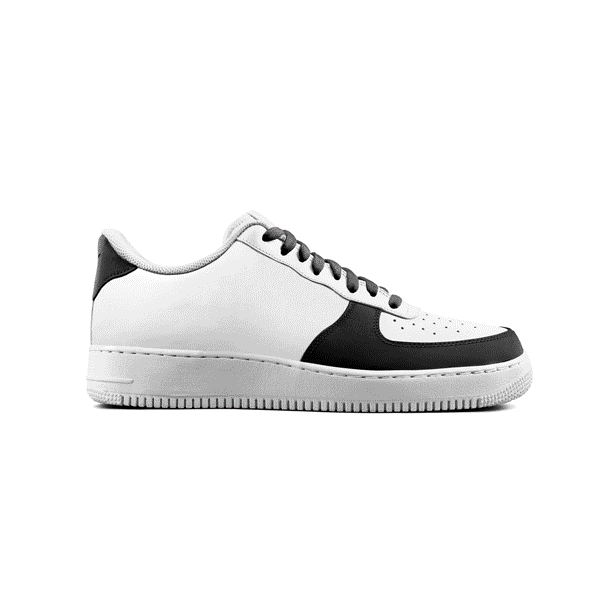 Customization helps brands drive efficiencies
The past two decades have seen digitalization force businesses all over the world to rethink the way they do business, from how they produce products to the ways they engage with their customers. In the manufacturing sector, there are lots of time-consuming and manual jobs that can be automated, processes that can be streamlined, and ways to provide a better experience for customers.
Customization provides manufacturers with substantially more intelligence about their customers, such as what they like, what they don't like, and what kind of products they want to buy. This intelligence can help manufacturers streamline their operations to ensure their processes are built to meet consumer demand.
Customization helps brands meet sustainability targets
For businesses, the traditional way of producing products can also seem increasingly at odds with sustainability goals and the shift towards a circular economy. Mass production at scale also means mass overproduction at scale. This leads to substantial wastage through product returns and unsold goods, as well as the associated environmental impacts throughout the entire supply chain.
However, when done right customization puts an end to this overconsumption as goods are only created to meet demand, and not the other way around. The improved inventory management offered by manufacturing customization helps reduce this reliance on producing as many products as possible by more accurately aligning production with demand.
Built on a foundation of high-quality data
Whether it is allowing customers to customize the products they buy, or making sure they have a consistent and seamless personalization experience across all touchpoints, high-quality data is a necessity. Manufacturing is an industry undergoing a seismic change from all angles. Customers' expectations are evolving, the commercial landscape is increasingly crowded, and governments are demanding more action to reduce the impact the sector has on the world around us.
For brands and manufacturers looking to navigate these new expectations from customers, a solid foundation of product information truth is essential. The inriver platform is the complete software solution for businesses looking to exceed these new demands from customers, letting them provide the customization buying journeys their buyers are looking for. 
How is customization shaping the future of manufacturing? Read our latest ebook "A new era of opportunity in manufacturing" to find out. Want to know more about how the inriver platform can power a personalized product journey? Book a demo with one of our PIM experts today and discover how inriver can transform your business tomorrow.
you may also be interested in…