Is your omnichannel strategy stalled by a multimedia meltdown?
blog
March 23, 2022
Images, video, PDFs, and 360 spins all help sell your products but managing product-related assets can be a major headache.
The old saying "a picture is worth a thousand words" got a millennial upgrade with the addition of "….and a video is worth a million." Today, there's no question that digital assets are an essential part of the omnichannel buying experience.
If your buyer can't see the product in the flesh in a physical store or on a factory floor, the media helps to bring it alive. That's equally true if you're selling a dress that needs to be viewed from every angle or machine parts that require a "how-to" video that demonstrates the ease of installation.
Video and images (including 360 spins) are the most obvious examples of multimedia content. However, businesses of all kinds are seeing the benefits of adding different types of media like downloadable PDFs of their data sheets to their digital channels. Sharing assembly instructions, detailed specifications, CAD drawings, etc. can make all the difference when converting a sale and delivering a great customer experience.
An omnichannel strategy drives complexity
All this media is helpful for the buyer, but it can become a source of logistical challenges in an omnichannel marketing strategy. As you grow to international markets or add new distribution channels, you'll need to create, store and organize multiple versions of each asset. Videos, PDFs, and image labels may need to be created in multiple languages. Images will also be needed in different versions – subtly changing the size, format, and quality settings to fit the specifications of digital platforms used by different distributors and marketplaces. Media assets have to be localized and some channels may require image adjustments to fit their color palette or carry their watermark. And yes, even print is an important part of the assets in omnichannel commerce. All assets help build buyer trust and help increase conversions.
How do you create, store, update and distribute all these assets efficiently? In one study, 55% of respondents across sectors including retail, media, tourism, and museums said organizing and managing their growing digital asset libraries was a major concern. Many were storing tens of thousands of separate assets, one had over 170,000 to manage.
72% of respondents revealed that the number of digital assets have grown over the past 12 months, according to a FotoWare research.
That's a lot of media to manage.
Automation is key
Manual processes typically lead to errors and significant inefficiencies. Omnichannel commerce means scaling quickly to new channels or marketplaces and speed is essential. Without the right technology to help enable this, brands waste precious internal resources and will fall behind the competition. How impactful can the right technology be? One digital asset management (DAM) vendor used research data from IDC to calculate the potential cost savings that could be achieved by retailers simply by making it easier for their internal teams to locate the images and videos they needed. The analysis suggests a company that employs 50 people in roles that handle digital assets could save over thirty-thousand hours of effort and around €750,000 per year by improving their digital asset management!
It's not just about internal efficiency
Getting the right solution for digital asset management can also impact the customer experience. Local storage of assets is all very well if you're operating in one territory. What happens when a Spanish retailer starts picking up significant traffic from Latin America? Without an effective content distribution network (CDN) with a global presence, these eager new customers may experience long waits to load the product images and videos from web servers in Europe. That's a disaster when research suggests 53% of online shoppers expect e-commerce pages to load in three seconds or less. No brand can afford to lose revenue because pages take too long to load.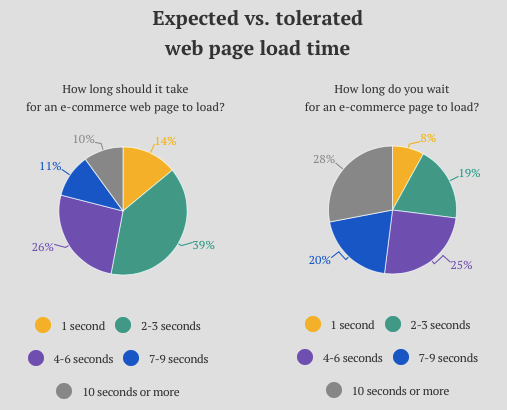 Getting fit for the future
There are options to help solve the challenges stemming from multi-media growth. The range, volume, and complexity of PIM-related media assets are only likely to increase and diversify. Recent research by Capgemini highlights the growing number of beauty retailers embracing augmented reality (AR) and virtual reality (VR) solutions. Their virtual beauty counters allow customers to "try on" products digitally when they can't visit a store. All this adds immensely to the burden of media storage.
We can look to Nike for evidence of two other trends that are driving up the volume of media on the digital shelf. Since 1999, Nike has been at the vanguard of online product customization. Their #NikeByYou service allows consumers to design, visualize and purchase their own, truly unique footwear. Many brands have followed their lead, but all face the same challenge. Giving consumers the power to pick from a range of colors and combinations is complex. It means that to create one product requires many different individual digital assets to be combined on screen to complete the customized product.
Fast forward to the end of 2021 and Nike's now jumping on the "Metaverse" bandwagon, filing trademark applications for "downloadable virtual goods" under the Nike and Jordan brands. Other major brands like Coca-Cola are branching out into selling non-fungible tokens (NFTs), digital assets that act as virtual works of art. These aren't just digital assets to promote products. The digital asset is the product.
The solution? Digital media management at a level that's right for you
At inriver, we know that there is no one size that fits all. That's why we offer a range of solutions to fit your needs. For those organizations who want to enhance their targeted product-information-related assets, we've got purpose-built multi-media capabilities in our PIM. We've included the most critical functionality in our Media Suite, which is accessible directly from your inriver dashboard. This increases efficiency for the PIM user and eliminates much of the back and forth with design teams for cropping, editing, and other time-consuming tasks. It's always good to improve efficiency, right? And what's not to like about saving money by reducing the reliance on expensive design resources to do light editing.

However, if you need to have a full-scale Digital Asset Management (DAM) solution, inriver partners with some of the very best in the industry to help you meet those needs, too. There are options to provide the most effective solution to support your business goals.
If you're wondering if your business needs a PIM, a DAM, or both, watch our latest video for retailers and branded manufacturers and get inspired. Or is B2B manufacturing more applicable for you? We've got you covered too!
New inriver media capabilities…
Stay informed about inriver Media Suite and our latest updates by registering for our newsletter.
Thanks! We'll keep you posted on upcoming news and announcements around inriver Media Suite.
Something went wrong
Please try again in a moment.