The impact of contributing to the circular economy
blog
October 25, 2023
In his latest blog, inriver CEO Niels Stenfeldt highlights the benefits of prioritizing data-driven circularity for brands and manufacturers.
1. More regulation is coming
The regulatory landscape is evolving rapidly, and supply chain transparency and traceability are becoming essential data sources for compliance with Environmental, Social, and Governance (ESG) requirements, Digital Product Passport (DPP), Proposition 65 (Prop65) regulations, and regulatory audits. It's crucial to accurately identify and communicate data from all supply chain participants at the desired level of detail.
Food Industry Example: Recent concerns about food safety and traceability, exemplified by incidents like the E. coli outbreak linked to romaine lettuce in the United States, underscore the importance of accurate supply chain data. Brands like Walmart are using blockchain technology to trace the origins of their produce swiftly, demonstrating their commitment to regulatory compliance and consumer safety.
Fashion Industry Example: The fashion industry is facing growing pressure to address ethical and environmental concerns. Brands like Patagonia respond with data-driven transparency by providing consumers with comprehensive information about their product sourcing and manufacturing. This not only aids compliance with regulations but also attracts consumers who prioritize sustainable and ethical products, which brings me to my second point.
2. Your customers care
Consumers increasingly care about the sustainability of the products they buy. Leading in sustainable business practices and making data accessible to consumers positions your brand as the preferred choice for mindful consumers. Additionally, incorporating data on consumer brand preferences based on sustainability can be a game-changer.
Tesla's Approach: Tesla has established itself as a pioneer in sustainable transportation. Their electric vehicles not only promote environmental friendliness but also provide extensive data on energy usage and emissions. This data empowers consumers to make informed choices, contributing to the surge in demand for electric cars.
Unilever's Success: Unilever's Sustainable Living Brands, including household names like Dove and Ben & Jerry's, have prioritized sustainability in their products and operations. Unilever backs its commitment to reducing its environmental footprint with data-driven reports and metrics. This resonates with consumers who align their choices with their values.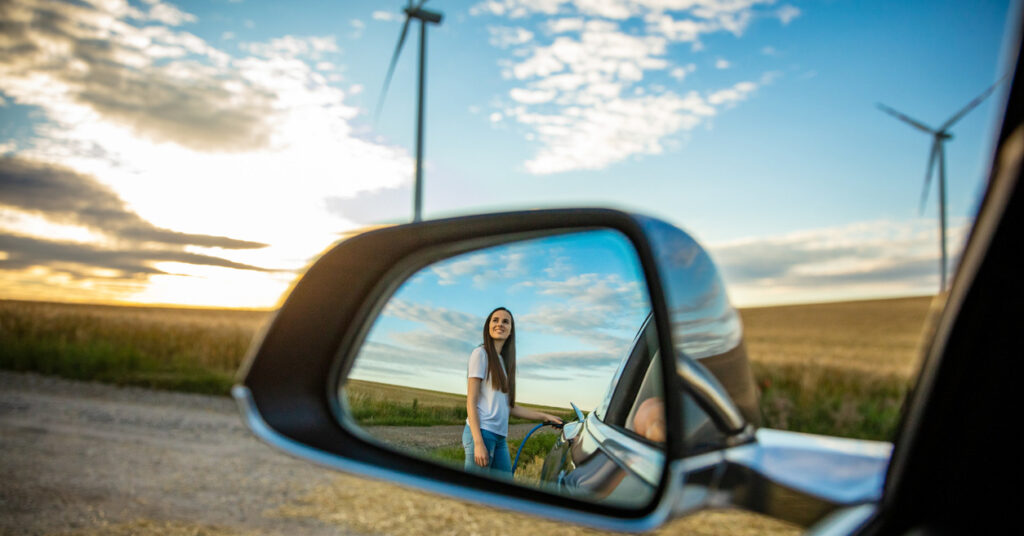 The bottom line
These examples illustrate that brands taking proactive measures to address data governance in their supply chains and aligning their products with sustainability goals not only comply with emerging regulations but also gain a competitive edge. They are not merely selling products; they are selling a responsible and transparent approach to business. Data plays a pivotal role in showcasing and reinforcing these values as part of the transition to a circular economy.
The role of Product Information Management (PIM)
Technology that facilitates product and operational management such as Product Lifecycle Management (PLM) and Enterprise Resource Management (ERP) systems are undoubtedly pieces of the solution. However, these systems on their own are not designed to facilitate the sharing of flexible and changing data downstream to customers. It's important to understand that the most challenging aspect of adhering to the new DPP standards or other regulations is not the final step of publishing the data to customers. Rather, the process of transforming the product data inputs from PLM and ERP systems into flexible entities that can be updated over time is where the real work takes place. Building an infrastructure that can onboard product data with the flexibility to make changes as regulations evolve is the hard part. That's where PIM and inriver come into play.
inriver: Leading the way
Inriver understands that a PIM built on an elastic data model is the glue that translates and configures upstream data inputs into downstream outputs that reach the end consumer. That's why the inriver PIM leads the way in powering the entire upstream-to-downstream product journey.
inriver is proud to be working alongside some of the most admired brands in the world to bring about change for future generations. In our latest ebook, The circular product journey: powering a sustainable, data-driven future with the inriver PIM, inriver's brightest thinkers have diligently documented each stage of the product journey and how product data can be tracked and collected at each stage to drive circular decisions. Read it today and reach out to learn how inriver can help your brand meet sustainability goals and contribute to a circular, green world.
want to see the inriver PIM in action?
Schedule a personalized, guided demo with an inriver expert today to see how the inriver PIM can get more value from your product information.
Powering a Sustainable Future: Notes from our CEO
inriver CEO Niels Stenfeldt explores the role technology can play in building a better future in his blog series "Powering a Sustainable Future: Notes from our CEO". He shares his thoughts on the PIM industry, its direction, the latest trends and innovations, and most importantly how brands and manufacturers can take advantage of this evolution to position themselves as market leaders.
Niels Stenfeldt

Chief Executive Officer & Board Member

Niels is inriver's Chief Executive Officer. Prior to joining inriver, he was an independent industry advisor and founder of his own advisory boutique, Lanell.

read more