How to leverage Amazon Prime day? Ensure product information is "primed" and ready
blog
July 15, 2019
Amazon Prime Day should be a call to action for brands and an opportunity to leverage product content everywhere.
With Amazon Prime Day underway, it is the 48 hours that smart retailers have been preparing for over the past weeks, even months, improving product details from descriptions to images, to pricing, to everything in between, both on and offline. Outside of having your own site properly optimized and fully omnichannel, ensuring your products are "Primed" and ready for Amazon is something product and merchandising teams should fully embrace. The best marketers see Prime Day as a call to action, a way to leverage the marketing flywheel, rather than treat as an afterthought or obligatory channel.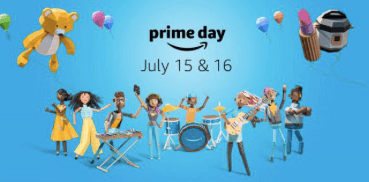 Search is how products get found and Amazon is one of the top channels buyers use. However, as every marketer knows, after a customer finds your product via search, businesses still need to do the hard work to reel them in with compelling offers and engaging product content to drive conversions. It's all about how to build an experience with buyers, and the ways in which Amazon uses Prime Day and other methods and channels to engage their buyers to buy for two days in the middle of July is nothing short of genius.
Not to mention…the competition becomes stiff as more marketplaces like Wayfair and others offer competing deals. Prime Day is more than just selling on Amazon.
Let's take a deeper dive into how improving product information can help increase sales and improve customer experience by maintaining the accuracy of the content on your website as well as the other outlets you sell on. Omnichannel is the name of the game and leveraging high-value promotional offers for members only available on Prime Day is not an opportunity most retailers can afford to miss.
Product Image
Images are the first thing a buyer sees when they land on your page whether it be from a social media post, advertising, your website or your Amazon seller page. Images that are clear and high quality will not only help promote your product, but it should entice the buyer to want to learn more about what the item has to offer. Use images to create an emotional connection to the buyer and add to the experience.

Businesses should keep the following in mind:
The image matches the product description, size, color, material, etc.
Backgrounds are simple and clean as to not take away from the item
The product should be recognizable and taken in a high-quality fashion
Provide different variations and angles of the image so the consumer can truly get the "full picture"
Use imagery to evoke emotion and build connections.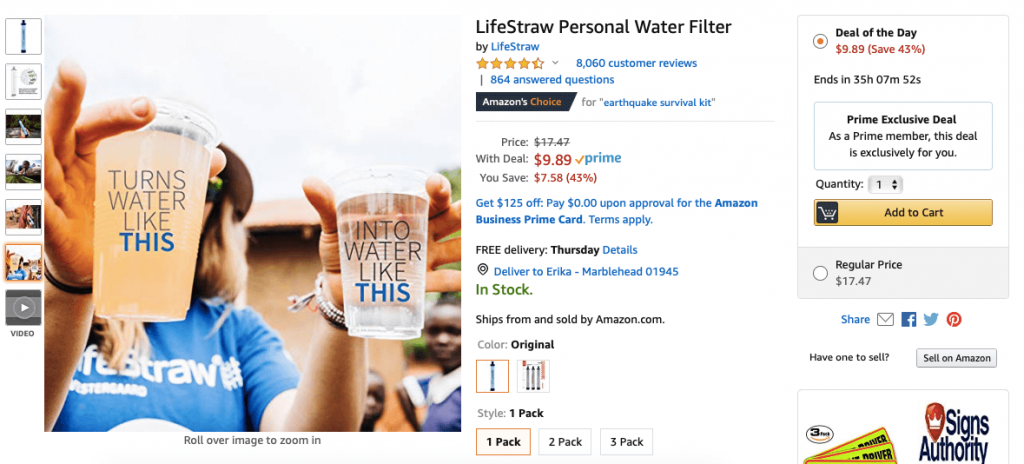 Product Description

A well-crafted product description can help move the buyer to the purchasing phase in the buyer journey. Consumers depend on the description of the product to help them better understand key features, benefits, and what sets an item apart from others on the market. Thus having the same description for every item across every channel is paramount. Businesses should provide a seamless customer experience utilizing the same product images, descriptions, and costs.

Consider these tips when it comes time to publish descriptions:
Choose the top 5 key features that will stand out to your targeted audience. Think size, colors, material, measurements, contents, age appropriateness, the country it was produced in, etc.
Keep consistent. If you start with the country of origin, every product description following should also start with that point.
Stay short, sweet, and to the point. Businesses should avoid using full sentences when describing items for sale
Refrain from putting costs in the description. As costs increase or decrease, it's one less update the team has to incur.
Product Pricing 
Pricing your products properly is the key to making the sale. Once you've reeled the buyer in with a great image and an even better description paired with it, the last and final step is the path to purchase. Pricing should be the same across all areas you sell. If a consumer is on your Amazon shop and then goes to your website to explore further pricing for each product should be consistent.
Sellers should take the following into account:
Research what your competitor price points are to help better position your product
Offering free shipping will help increase sales
Promotions should be reflected across the board
While Amazon is only one of the major online e-commerce marketplaces for businesses to sell their products, it does set precedent on how retailers should be positioning and promoting their products as a whole. By harnessing the power of the Amazon Effect, sellers who utilize a PIM and have a clear, set strategy in place will achieve ultimate success not only in sales but in achieving customer satisfaction as well. Prime Day is another powerful channel and frankly, a call to action to engage new and returning customers.
Happy Prime Day marketers.