E-commerce for manufacturers: 4 ways to win
blog
June 1, 2023
The time is now for manufacturers to take their e-commerce game to the next level. Are you ready?
When it comes to selling online, COVID-19 was an e-commerce game-changer for manufacturers. Before that, digital commerce in manufacturing typically meant a simple web store and a few digitally accessible catalogs. However, when the pandemic hit so did the need for manufacturers to seriously up their e-commerce expertise.
But selling online can be an ongoing challenge, particularly for manufacturers undertaking a digital transformation. Lessons learned during the pandemic's rush for remote interactions might not be enough to support a manufacturer's digital shelf ambitions. To avoid being left behind by the competition, the time is now to consolidate e-commerce momentum and build for the future. How? Here are four e-commerce insights every manufacturer should leverage.
The e-commerce switch in manufacturing
As recently as 2018, just 40% of manufacturers had a B2B e-commerce site and the majority of sales came from in-person interactions or phone calls. Unlike the more fast-paced B2C world, B2B buying was a completely different ball game. Long selling cycles, a heavy reliance on face-to-face interactions, and complex ranges of specialist products meant many manufacturers had little interest in developing their e-commerce channels.
However, just five years later and it's clear the pandemic ushered in a sea change for manufacturers and their digital transformations. According to research by McKinsey, COVID-19 accelerated the digitalization of customer and supply chain interactions by three to four years. It also accelerated the market share of digitally enabled products by a staggering seven years. For forward-thinking manufacturers, this only underscores the need to prioritize their e-commerce strategy.
1. Offer a frictionless buying journey
If you're trying to encourage online ordering, make your e-buying experience as seamless as possible. Thankfully, up to 80% of B2B decision-makers now prefer remote human interactions or digital self-service. However, a website that loads slowly, makes information hard to find or prevents customers from easily tracking their order status will put off even the most ardent fans of e-commerce.
Your online presence should also be optimized for mobile-first interactions. Roughly 70% of B2B queries are made on a smartphone, with mobile driving 40% of revenue among leading B2B organizations. If your page layout warps or customers get finger fatigue just trying to add something to their basket, it's time for a redesign.
Don't neglect your checkout and payment processes, either. A complex or lengthy checkout process accounts for 17% of cart abandonments. Implement online workflows to handle purchase orders and organizational approvals, one-click purchasing, and instant payments. Make sure your process makes it easy for buyers to understand any implementation and post-sale requirements, too. And don't forget to give customers access to their order status and purchase history.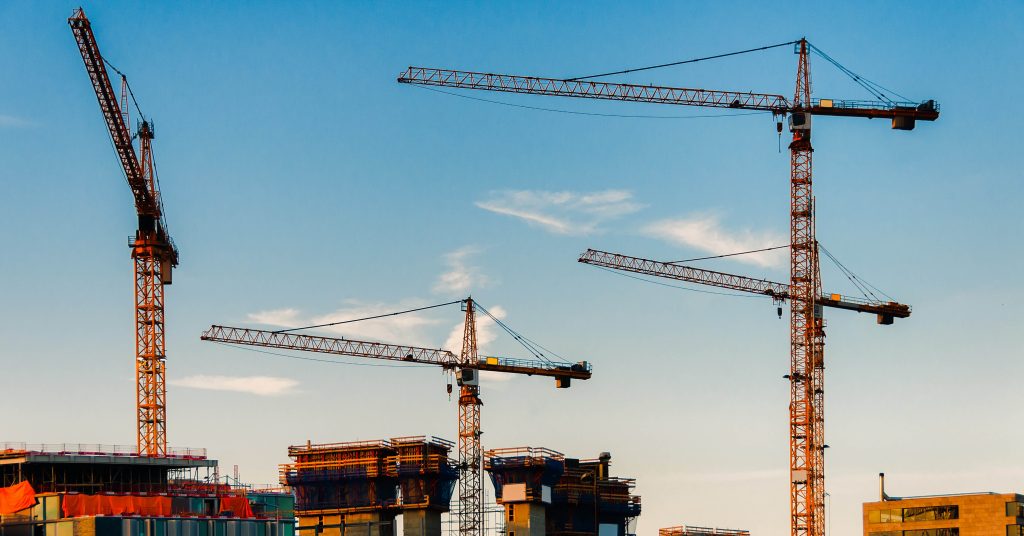 2. Build a true omnichannel experience
The B2B buying journey has been radically disrupted by an avalanche of data and new digital channels. This gives you more opportunities than ever to impress customers and make that sale. Some manufacturers are now looking to take 60% of their sales online in the next few years. However, to achieve this result you'll need to start with your B2B omnichannel strategy.
On average, B2B buyers go through eight touchpoints before committing to a purchase. A strong B2B e-commerce strategy prioritizes consistency and quality of experience across all touchpoints. That means all online stores, marketplaces, social media sites, and basically every interaction your customers have with your brand. This will help create a "sell everywhere" mentality for your business.
Consistency of information is essential when thinking omnichannel. Whether you're looking to build a direct online sales channel or what PwC calls 'Ro/Po', where customers use your site for research prior to an offline sale, getting the right data in front of the right audience is crucial. Only then can you foster a truly omnichannel e-commerce experience.
3. Implement interactive content and tools
Let's face it. Some products simply have a lot more complexity than others. In manufacturing, these complexities used to be overcome by dedicated, in-person sales. However, on the digital shelf manufacturers should take advantage of guided selling with the latest visualization tools. These include:
3D configurators
Drawings and diagrams
ROI calculators
Video tutorials
These technologies can make it easier for customers to match products and attributes of items. Doing so can support self-service transactions and increase conversion rates.
Giving customers a personalized content portal is another great way to optimize your e-commerce game. A recent study showed that 86% of B2B buyers felt overwhelmed by content. However, the same poll found nearly 40% said the content still failed to answer their questions. A personalized portal is a great way to cut down on content noise. It also ensures the right information is delivered at the right time, and can even fuel after-sales opportunities like cross-sell and up-sell.
4. Prioritize accurate product information
Out-of-date, hard-to-find, or inaccurate product information can alienate even the most eager buyers. In fact, a study of UK-based decision-makers revealed 26% say inaccurate product information is their "biggest obstacle" in finding a trusted supplier. Without clear and correct information freely available, manufacturers may struggle to forge customer relationships remotely.
It can be difficult to manage all the moving parts of a large, rapidly changing, or complex product ecosystem. Thankfully, the right PIM software can help you stay in control. By using a product information management (PIM) platform, you can be sure to have a single source of truth for all your product information.
A market-leading platform like the inriver PIM solution ensures all your product content is accurate and consistent across all your channels. It also has game-changing capabilities like product data syndication (PDS) and digital shelf analytics (DSA) which mean every one of your digital touchpoints is optimized for conversion. Want to hear more about these and other benefits of integrating the inriver platform into your tech stack? Book a guided demo today and see how we do it.
Getting started with PIM
Commerce is evolving and placing more demands than ever on your product information. Unlocking the value of this data with product information management software, or PIM, is essential to drive growth ambitions. Across sales, marketing, e-commerce, compliance, and IT, PIM provides a single source of truth that adds value at every stage of the product journey.
Lisa Quinn

Director of Product Marketing

As our product marketing director, Lisa is a product evangelist for all things inriver. From launching new products and services to managing our analyst relationships, she is talented in cultivating key stakeholder relationships and product stories that matter. She has been working in the European market for over 15 years.

read more