Customer spotlight story: Victorinox
case study
The inventor of the Swiss Army Knife sharpens its global PIM strategy for worldwide distribution and sales of its iconic knives and growing lifestyle portfolio. Discover how the solution partner Hoerl and inriver made it possible.
Victorinox is a large Swiss knife manufacturer, famous for its iconic multi-tool, the Swiss army knife. Founded in 1884, the first Swiss Army knives were delivered to the Swiss Army by Karl Elsener in 1891. Today, the family-owned, multi-category brand manufacturing company makes 40,000 pocket knives and 90,000 household and professional knives in their factory in Ibach, Switzerland every day. In addition to their Swiss Army knives, household, and professional knives, they also manufacture and export watches, travel gear and fragrances to over 120 countries.
You can find Victorinox products at points of sale that include shop-in-shop experiences and more than 50 company-owned retail stores in urban hubs such as Zurich, Berlin, London, Tokyo, and Hong Kong. Customers can also purchase 400 different knife models over Victorinox's e-commerce channels, including customized designs. Their Swiss Army knife even has the distinction of being on the packing list of every NASA space mission.
Christopher Klumpp is Victorinox's Head of Global Enterprise Data Management. Based in Switzerland, Christopher is responsible for all product and partner master data on a global scale. He leads a purpose-driven team charged with managing all Victorinox's data needs. Here, Christopher explains how Hoerl and inriver helped Victorinox simplify and harmonize their data structure to benefit everyone in the company.
Victorinox's Multinational Operations
the challenge
The product journey from manufacturing to point of sale is quite straightforward for Victorinox's iconic knives since they are manufactured and distributed from their home office in Switzerland. However, with over 10,000 active SKUs per year in five product categories, manufactured and distributed globally, a manual approach to data entry and management was no longer cutting it.
"We lacked a unified and structured approach to entering product launch data into our system with people doing it differently in different countries. This slowed down our time to market and resulted in higher personnel costs and inefficient quality control," notes Christopher.
This represented quite a hurdle to their sales teams. Updating product information for their accounts wasted valuable time and incurred higher personnel costs. They continually reinvented the wheel, searching online and storing updates directly on their home computer.
This made it virtually impossible for Victorinox to ensure harmonized product information across different channels and countries.
A second challenge was speed. To remain competitive, Victorinox needed to keep pace with the product data demands of multiple marketplaces and channels, including the continuous production and updating of digital catalogues, product detail pages and product descriptions.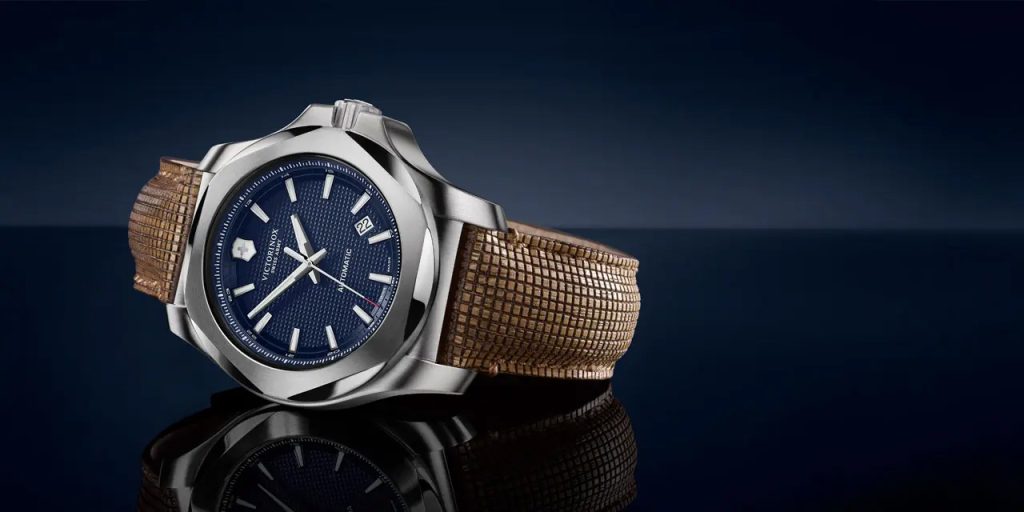 the solution
A PIM solution helped Victorinox eliminate manual data entry, enforcing consistency of information, quality, and marketing and sales communication across internal and external channels.
It ensured consistent handling of product information from production to sales by creating a centralized source of product data readily available to everyone involved in the product journey.
It allowed them to digitally automate the feeding and updating of product data to global marketplaces like Amazon, to smaller sales partners with their e-commerce channels and into their catalogue production. This enabled a frictionless path to purchase for their customers since all product information on the digital shelf could be trusted.
Victorinox chose inriver as its PIM solution provider because of its future-proof system, innovative solution and strength as a consultant and partner.
Christopher says he would recommend inriver to other enterprise-branded manufacturers. "We are involved in a lot of different enterprise-scale data projects. The inriver PIM system provides us with a central source of truth for all our product data. It has also increased revenue and saved costs," he reports.
"The inriver PIM system provides us with a central source of truth for all our product data. It has also increased revenue and saved costs."

Christopher Klumpp, Victorinox Head of Global Enterprise Data Management
the implementation
Victorinox partnered with inriver solution partner, Hoerl, to implement their PIM solution. The implementation process only took five months, with technical and strategic support from Hoerl and inriver.
Bringing external technical implementation expertise on board was essential due to Victorinox's complex data structure, the amount of data across its organization, and its lean IT department. It was also necessary to seamlessly onboard external vendors such as translation agencies, with incompatible software systems. However, once the system went live, Victorinox could operate it about 99% alone, only relying on Hoerl and inriver support for more complex topics around new implementations.
the results
Christopher says that thanks to having a fixed product hierarchy from product management to marketing with the same data structure throughout, Victorinox has experienced time savings of about 30-40% within marketing and sales and a 20% time saving for product managers and data maintenance. "The return on investment completely exceeded expectations," he says. 
Another issue the company faced was the time it took to create product catalogues and leaflets. "With our new PIM system, we have been able to shorten parts of our catalogue production from three months to three weeks, and PDF product sheets can now be extracted from the system within seconds with one or two clicks," said Christopher. "What's more, everyone now has access to the same data."
An unexpected result is the cascade effect of structured data across channels and different departments. It has become standard practice at Victorinox, with everyone knowing how it works and where to find what they need. "Acceptance within the organization is huge since, for the first time, we have comprehensive product data in place that product management can rely on for product launches," Christopher reports.
Product marketing is also very pleased because they finally have a central repository for all their marketing data in a structured manner. Now they can quickly locate the correct text for the right purposes and track down what texts were approved by whom and at what point in time.
Christopher says anyone considering a PIM is to ask themselves how managing data in a structured way could help their company keep pace with the demands of the many marketplaces that need product data. "If you have a complex data structure and data output is important to your success, the inriver PIM solution is the perfect answer and will help you get it right from the very beginning," advises Christopher.
"Victorinox has experience time savings of about 30-40% within marketing and sales and a 20% time saving for product managers and data maintenance. The return on investment completely exceeded expectations."

Christopher Klumpp, Victorinox Head of Global Enterprise Data Management
the future
Victorinox has a new sustainability lead in place to help the company better track the environmental footprint of its products.
"Regulatory demands differ from country to country," explains Christopher. "Our new PIM system makes data easily accessible for regulatory officials and our customers, who are becoming increasingly conscious of buying products with a smaller footprint."
The other huge PIM winner is the R&D team. Comprehensive product data allows for predictive analytics and takes a lot of the guesswork out of future product development.
Related content: To hear first-hand about the tangible results achieved with the inriver PIM solution, watch the video featuring Christopher Klumpp, Head of Master Data Management at Victorinox.
How do I find the right partner for my business?
For a self-service option, search for the type of partner you are looking for. You can select by location or business focus. Here, different partners and their listings will be shown with links to additional content and relevant assets to help you make your selection or short list. If you'd like us to help you find the right partner, we're here for you! Just fill out the contact us form and we'll find the right partner for you.