Customer spotlight: Lantmännen
case study
How inriver PIM powers a fully circular product journey.
Lantmännen is a purpose-driven Swedish agricultural cooperative owned by local farmers and with a global presence. The conglomerate is a leader in agriculture, machinery, bioenergy, and food products. With this scale, Lantmännen has a highly diverse range of products with data nuances and complexities. Just one business area, Lantmännen Machinery, has over 700,000 spare parts, and the business's supply chain operations are spread over 20 countries. Product data collection, enrichment, approval, and distribution across the value chain is a massive undertaking.
Through a circular approach to resource management, Lantmännen strives to minimize the impact on the climate and nature, plus utilize every raw material throughout their product portfolio. For example, the company converts old breadcrumbs and waste from grain production into energy and biofuel. Closing the circle and contributing to a circular economy is part of their mission and responsibility under their brand promise: "From field to fork".
Lantmännen participates in the UN Global Goals in Agenda 2030 for business, Global Compact, as the need for sustainable agriculture and climate-friendly and responsibly produced food is increasing.
The inriver PIM platform's ability to store and organize massive amounts of product data helps the business to make smarter decisions, from identifying ways to reduce environmental impact to optimizing design for recycling or refurbishment.
Håkan Jägbrink, a seasoned PIM and DAM application architect at Lantmännen, shares their transformative journey, highlighting inriver's product information management (PIM) solution as the key driver behind reshaping their enterprise-wide data-driven circular operations.
"Utilizing inriver PIM to drive a sustainable, data-driven product journey within our circular business model enables us to support our brand promise: From field to fork."

Håkan Jägbrink, PIM and DAM application architect at Lantmännen
The challenges encountered prior to adopting the inriver PIM include:
Diverse product portfolio complexity: Lantmännen's multi-brand strategy encompasses a vast array of products, from intricate machinery spare parts to detailed nutritional data for consumables. This diverse product portfolio posed a challenge across the organization in how to collect, enrich, distribute, and monitor product data consistently.
Lack of a dynamic data model: legacy technology could not capture product data across the many categories and transform it into a rich, reliable data set that supports every stage of the product journey, from sourcing and manufacturing to marketing, sales, and beyond.
How inriver helps solve these challenges
The inriver PIM solution proved instrumental with its adaptable and scalable data model to accommodate Lantmännen's multi-brand strategy. The elastic data model managed diverse and complex product data while providing agility to respond to market shifts.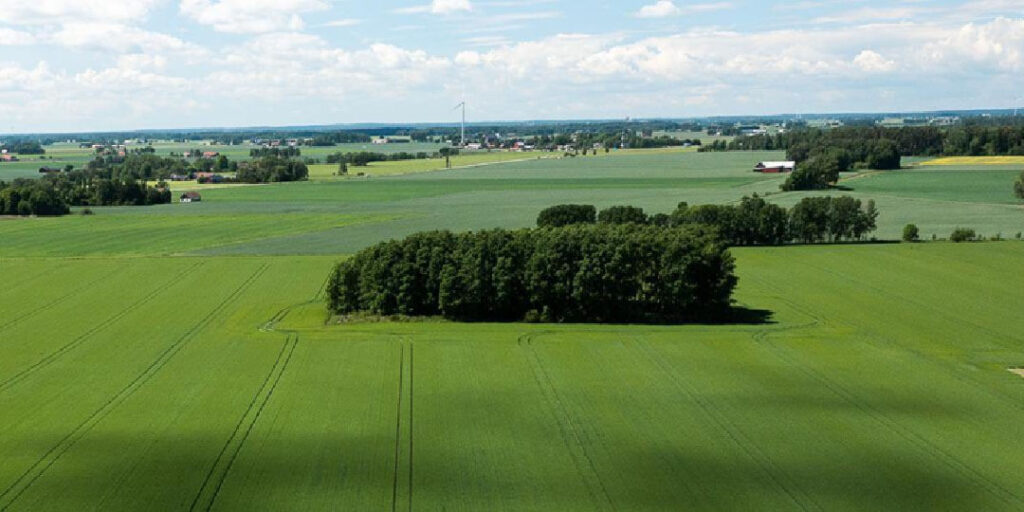 The PIM collates all Lantmännen's relevant manufacturing data from across the production process into a single, accessible source of truth, for a complete data picture of all Lantmännen's product attributes, parts, inputs, and processes.
By utilizing PIM features such as queries and notifications, data accessibility was significantly improved throughout the organization. The decrease in manual tasks further strengthened operational efficiency and promoted collaboration across the complete value chain. This ensured that multiple departments could access compliant and consistent product information. Inriver's integration capabilities with other business-critical systems of Lantmännen, make it possible to automatically update data changes across the entire value chain, streamlining the processes and ensuring that product stories are always updated.
Lantmännen's success story, shared by Håkan Jägbrink, underscores the strategic role that the inriver PIM plays as the center-stage solution that powers the full product journey for the complete commerce experience across the value chain.
By creating a consolidated record for every single product, including data from the upstream stages of the product journey, from sourcing to manufacturing, and supply chain logistics, the inriver platform provides a consistent, accessible data format to meet consumer and regulatory requirements downstream.
By seamlessly integrating product data across the entire value chain, Lantmännen's "Field to fork" narrative stands as a testament to making sustainability data directly accessible to consumers with complete transparency.
Want to see how inriver can transform your product journey?
Book a demo and discover how you can equip your entire value chain with the only software solution that elevates your product information management and powers the fully circular product journey.