Composable Commerce 101: Building for the future
blog
March 6, 2023
The era of composable commerce is here. But what does it mean for you, your business, and your customers?
In the last few years, you've probably noticed 'composable commerce' became the latest buzzword related to IT architecture and ecosystems. It's causing such a stir that Gartner predicts non-composable SaaS applications could be "legacy" tech as early as 2024.
But don't start worrying you're going to be left out of touch and out of date. This introductory guide to composable commerce answers some of the key questions you should be asking. What exactly is composable commerce? How does it differ from traditional commerce platforms? And, most importantly, what does all this mean for you, your business, and your customers?
What is a commerce platform?
Gartner defines commerce platforms as tools that allow businesses to "build systems that sell, service, market and buy products to customers and businesses through the Web and channel partners". For many years, the default option has been a monolithic, full-stack system. This type of system is self-contained and offers a range of front-end and back-end services.
Traditional commerce platforms range from DIY e-commerce platforms geared towards small retailers to sophisticated ecosystems designed for multinational corporations. By offering lots of services wrapped up in one platform, they appeal to businesses that lack the budget or technical understanding for something more complex.
However, while these monolithic systems have led the charge of the e-commerce boom over the last few decades, they're quickly becoming outdated. Demands on commerce are growing by the day. More and more users are finding that traditional commerce platforms just can't cut it anymore.
The problem with traditional commerce platforms
Whether it's the pandemic, global conflict, or even a blocked shipping channel, there have been several unexpected yet highly significant disruptions to supply chains in recent years, affecting product, material, and process availability. These issues have laid bare the shortcomings of these traditional, monolithic commerce platforms.
The often tightly coupled nature of these platforms' front- and backends has made it unnecessarily hard to make changes to reflect product availability without disrupting the customer experience. These platforms are also not typically cloud-native, meaning it's harder to scale your services or products in line with demand.
Additionally, shopping habits have irreversibly changed. Research from McKinsey found that customers engage with an average of three to five channels at every stage of their purchase journey. Companies that can offer a consistent and frictionless omnichannel experience are more likely to convert interest into income. Working habits are also different now. For your teams, siloed monolithic systems that rely on physical servers may no longer be fit for a hybrid or remote workforce.
These issues have paved the way for a new approach to commerce. One that allows everything from CMS systems to data management tools to integrate into one interconnected ecosystem that can better meet the demands of modern commerce.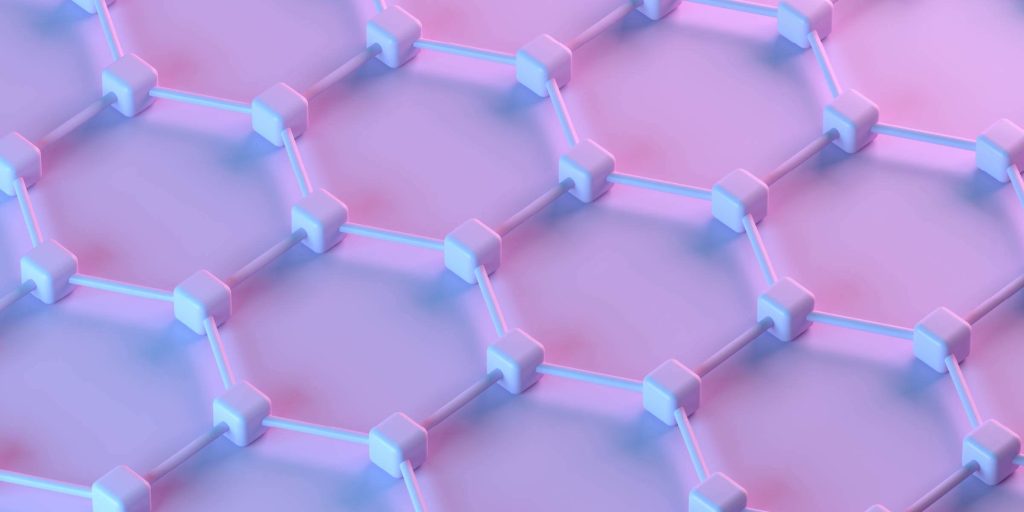 What is composable commerce?
Gartner first coined the term composable commerce back in 2020. Put simply, it's a term for composable technology architecture solutions that are custom-built for an organization's unique needs. Using APIs, these solutions combine commerce components and functions into one integrated, interlinked system.
This flexible new approach to commerce platforms enables companies to create bespoke architecture. This architecture does exactly what they need it to, making it easier for them to meet their customers' needs and their organizational goals. Composable commerce allows them to mix and match microservices—independent components, often from third-party vendors—that run individual services, to design a completely custom tech stack perfectly suited to their needs.
Composable commerce is also headless. This means the user interface (front-end) is separate from the backend. This allows for ongoing improvements behind the scenes without any impact on the customer experience through front-end downtime. Many solutions can also be equipped with packaged business capabilities (PBCs). These are combined or composed microservices that give a system new capabilities, such as data modeling and supplier data management. This builds even more flexibility and adaptability into a company's architecture.
The four basic principles of composable architecture
Composable architecture, also referred to as MACH architecture, has four elements that set it apart from monolithic systems.
Microservices: Composable architecture can be adjusted to suit whatever the business need. This can be through single or packaged solutions from a range of providers.
API-first: Designed to work with APIs, composable solutions let businesses pick and choose microservices and PBC from a range of vendors that meet your exact needs.
Cloud-native: Composable solutions are inherently fast, flexible, and scalable – without being tied to physical servers.
Headless: Companies can improve, adapt, and extend applications without interrupting the customer experience. This is because backend development is decoupled from the presentation layer.
The advantages of composable architecture in commerce
Monolithic full-stack applications are rarely ideal for individual businesses. They can be a recipe for siloed workflows, lost data, and a disjointed customer experience. Composable commerce, meanwhile, offers almost endless customization possibilities.
Composable systems give companies the option to build a system using third-party software components that meet their exact specifications. Your business could introduce anything from a more intuitive digital cart and checkout experience to a comprehensive product information management system.
It's hardly surprising, then, that businesses are embracing composable commerce. By 2025, Gartner predicts that 'composability' will be a main objective in over 50% of digital spending decisions. Industry body MACH Alliance has even called composable systems "recession-resilient IT". This is because they allow businesses to quickly scale operations up or back to meet market demand.
"By 2026, Gartner predicts that the speed of digital innovation will improve by 60%, relative to 2022, for businesses that have established mechanisms to reuse composable digital commerce modules."
Leveraging a composable and integrated ecosystem
The beauty of composable commerce is that the capabilities that make it a true technology powerhouse also improve business operations. By avoiding vendor lock-in, companies can focus their investment on the services needed to compete without wasting money on any unwanted applications.
With composable commerce, brands can purchase stand-alone capabilities and scale on demand, lowering the overall cost of doing business. Gartner estimates these architectures could halve the cost of managing SaaS operations by 2024.
Composable commerce also helps companies meet their customers where they are. The headless nature of composable commerce systems allows for continuous experimentation to better optimize the buying experience for customers. And with retailers increasingly concerned about rising customer acquisition costs, it's more important than ever to deliver a consistently excellent customer experience throughout the entire journey.
Want to know more about composability? Read Gartner's latest report on Composable PIM today, or book a demo with an inriver expert to discover the difference a composable PIM solution could make to your business.
Getting started with PIM
Commerce is evolving and placing more demands than ever on your product information. Unlocking the value of this data with product information management software, or PIM, is essential to drive growth ambitions. Across sales, marketing, e-commerce, compliance, and IT, PIM provides a single source of truth that adds value at every stage of the product journey.
Lisa Quinn

Director of Product Marketing

As our product marketing director, Lisa is a product evangelist for all things inriver. From launching new products and services to managing our analyst relationships, she is talented in cultivating key stakeholder relationships and product stories that matter. She has been working in the European market for over 15 years.

read more