The benefits of composability in manufacturing
blog
March 30, 2023
Composable commerce opens a whole new world of opportunities, benefits, and more for forward-thinking manufacturers.
The term "composable commerce" is relatively new, coined by Gartner in 2020. However, the concept of composable commerce has quickly proven its value as a fresh approach to business architecture. Despite facing many of the same business challenges as retailers, manufacturing companies have been slower to move away from monolithic, legacy systems to the more agile options provided by composability.
Yet, for many manufacturers, this new evolution of business architecture could help them meet the growing demands of commerce. The agility and adaptability offered by composable architecture could be a game-changer for manufacturers who don't want to fall behind. But what is this impact? And how does it play out in practice? This guide explores and answers these questions.
Building resilience with composability
At a conceptual level, composability isn't just about software. Gartner defines a composable business as "an organization that is created from interchangeable building blocks, which allow it to rearrange and reorient as needed". It can easily adapt to internal and external pressure, such as changing customer appetites, material shortages, or logistical challenges.
Manufacturers are often part of complex supply chains and networks. This typically means there are many aspects outside of their control, whether raw material extraction or customer shipping and logistics. The smallest disruption can significantly impact their operations at a moment's notice.
Composability can help manufacturers become more resilient to these kinds of unpredictable disruptions. If the pandemic and other global events have taught businesses anything, it's that scalability and adaptability in the face of uncertainty are crucial. As your distribution becomes more complex, and budgets tighter, you need adaptable tools to help streamline that complexity and enable scale with moving parts.
For example, if another pandemic hits your business operations might need to pivot to new products, new supply chains, or even new systems. Composable architecture means you can adapt quickly. This is done by simply updating or swapping out the affected component, not replacing your entire architecture system.
How composability solves supply chain issues
Composability in manufacturing also supports a bottom-up approach to problem-solving. This can be crucial in supply chains that often encompass a vast number of actors and stakeholders across many geographies. For manufacturers in rapidly evolving sectors, such as Fast-Moving Consumer Goods (FMCG), the competitive advantage of composable architecture could be huge.
In practice, this bottom-up approach means enabling those closest to a problem in a supply chain to take the lead in solving it, as opposed to waiting for a top-down solution. The flexibility of composable architecture makes it simpler to adapt, improve, and recalibrate as your business evolves.
As Forbes explains, composability offers "an emergent manufacturing system that fuels continuous improvement within your specific, unique operation. Rather than setting it and forgetting it, composability encourages the opposite. It provides your operators with a set of tools that can solve their problems both today and tomorrow."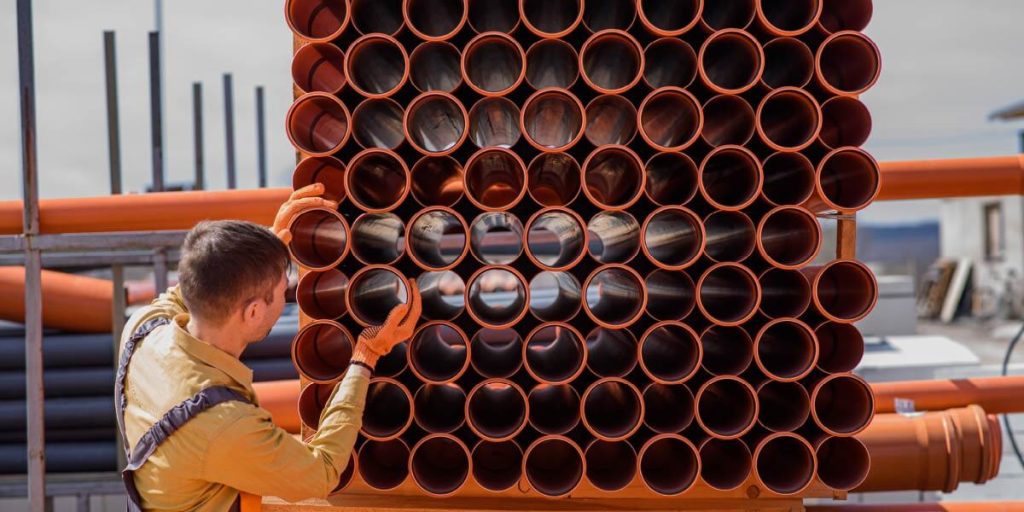 The impact of composability on the end user
The importance of composability in manufacturing is clear, particularly for supply chain management. But manufacturers taking a composable approach to their business architecture can also pass these benefits onto their customers.
Composability in a manufacturer's tech stack means they can react faster and more effectively to the changing needs of buyers. They can also react to wider shifts in market dynamics. In the past two decades, we have seen the way consumers research and buy products change dramatically. The businesses that have successfully navigated that period of change are those able to adapt to the shifting needs of their customers.
The fully composable manufacturing tech stack
When compared to the legacy monolithic systems so many manufacturers still rely on today, the benefits of embracing a fully composable future are clear.
For product-focused businesses, Gartner1 believes that "PIM is the natural first step to providing the foundation for a successful digital commerce strategy" and a core part of an omnichannel-geared composable architecture. Gartner1 also predicts that businesses that take this new approach could improve the speed of digital innovation by 60% by 2026.
A composable PIM solution also lets you integrate other key business-critical applications, such as digital asset management (DAM), further centralizing all aspects of product management. Gartner believes that PIM designed with composability in mind lets you incorporate "best-of-breed applications", in every area from supplier onboarding to order management.
For more information on the benefits composable PIM can bring to your tech stack, read the latest Gartner report, Quick Answer: What Data and Analytics Leaders Need to Know About Composable PIM, or book a demo with an inriver expert today to see how our composable PIM solution can transform your business.
1 – "Quick Answer: What Data and Analytics Leaders Need to Know About Composable PIM" (Helen Grimster, published February 7, 2023)