Building PIMpoint Digital for a global audience
blog
September 9, 2020
What makes a virtual event unique and engaging?

Hosting a virtual event is standard these days. No one is attending in-person, large-scale events – everything is virtual. However, virtual or digital events shouldn't feel like a never-ending Zoom call. What makes one virtual event better than another? It's the experience that really matters. As the inriver team is counting down the 27 days until our very first #PIMpoint Digital event (after seven years of in-person events) we wanted to share a few things we've learned along the way and give a sneak peek into what content and experiences to expect starting October 5, 2020.

Embrace virtual – Virtual events are up 1,000 percent since the pandemic started. Instead of bemoaning the need for moving your in-person event to virtual, see the benefits of virtual events, and embrace the differences.
The ability to engage with more customers, prospects, and partners is the biggest advantage of going virtual. Without the need to travel, virtual events offer unlimited access to content and new ideas without the commitment of days out of office. A mix of pre-recorded and live-streaming sessions enable access to content anytime and keep attendees engaged.
Not to mention, many events like PIMpoint Digital, have waived the registration fee.
Typically with in-person events, one or two team members might attend an event and report back to the rest of the organization with what they've learned. Now, with the cost of registration and travel removed, there is a greater opportunity for a broader attendance. That's a huge advantage to moving to a virtual event. Bring the full team, or the entire department this year, why not?

Make it personal – It's the connections and personal engagement that make an impact at events. PIMpoint Digital offers three live workshops to help attendees learn in a small group setting. Seating is limited for each session, so book your seat now as registration closes September 15, 2020. 
Monday, October 5th– Uncovering the ROI and business value of PIM via Ntara
Tuesday, October 6th– Take ownership of the commercial catalog via Immeo
Thursday, October 8th– Beyond marketing data – A comprehensive look at inriver data modeling via Verndale
Special thank you to our amazing partners Ntara, Immeo, and Verndale for sponsoring these workshops.
Always keep in mind the relevancy of content when building out your agenda. Offer a mix of inspirational, practical, technical, and insightful case studies to ensure attendees can choose the content that will best meet their needs. It's not easy to build an agenda that speaks to so many different needs, verticals, geographies, and roles. However, with five days dedicated to the future of commerce, we think we've nailed it this year.

Focus on details – Live events can offer pretty spectacular venues, décor, and other engagement opportunities. Virtual events should do the same. It's all about building that unique experience for someone to learn, network, and build business opportunities.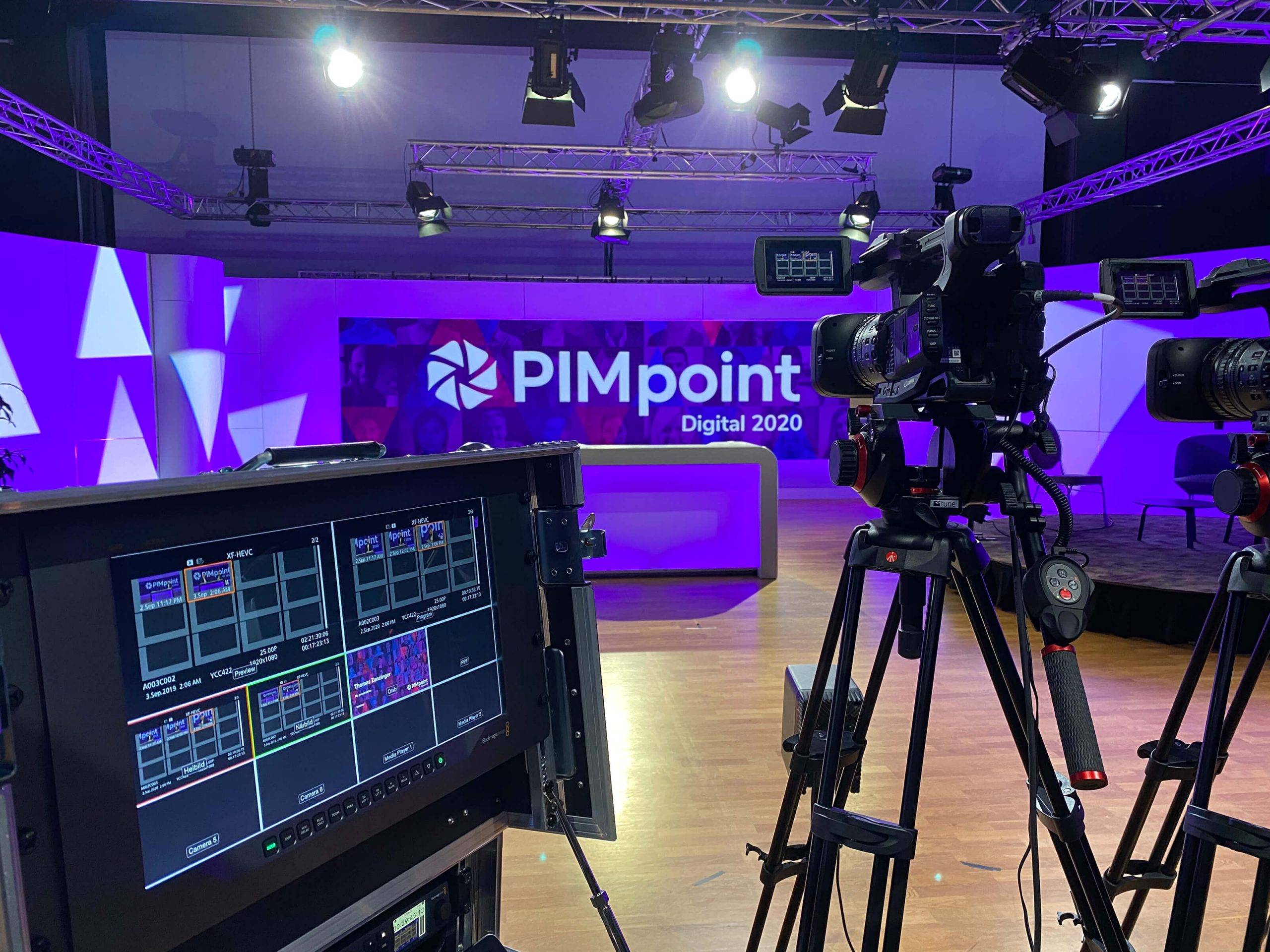 The inriver team wanted to replicate the unique feel of past PIMpoint events for the digital version. How? A special studio complete with full branding, lighting, furniture, an MC, and more make the virtual stage come alive. Virtual events don't need to feel like a standard Zoom call. In fact, they shouldn't if you want attendees to be engaged.

Build the community – As always, the community is what is important for most events, in-person or virtual. It's imperative to involve as many members of your community in content creation, promotion, networking, and development as possible. After all, the event is for them. When building a community, always remember why you are holding the event. Customer speakers like Michelin, ROCKWOOL, and Intersport share their unique stories, while industry thought leaders and partners share their lessons learned.

Our theme for this year's PIMpoint Digital is "Building a Frictionless Path to Purchase." This year, more than ever, we want our community, our customers, partners, employees, and teams across the globe to feel connected – without friction. Join us for our first virtual PIMpoint and we'll continue to learn and build our community together.
PIMpoint Digital 2020 occurred on October 5-9, 2020. See highlights from the event.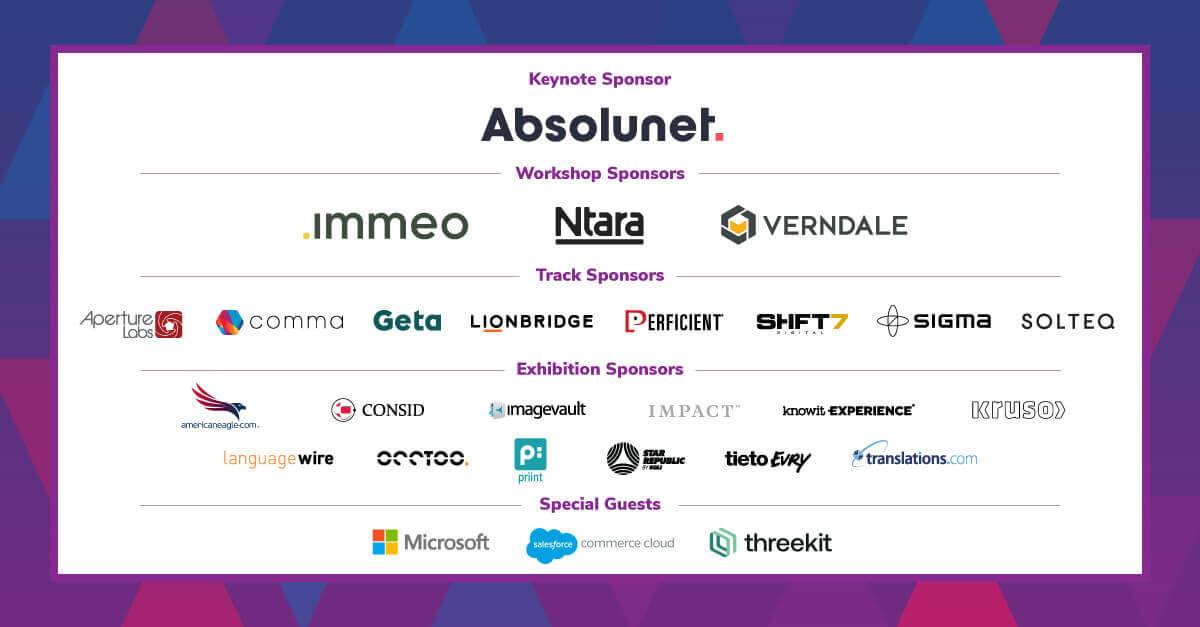 Thanks again to our sponsors!