Beyond marketing data: opportunities with PIM data modeling
blog
September 23, 2020
Data models are at the core of successful PIM projects.

Guest post by Dan O'Connor, director of product data services, Verndale, a workshop sponsor at #PIMpoint Digital
At Verndale, one of the key concerns companies we work with face when implementing a Product Information Management (PIM) tool is getting data to their website. Obviously in the digital age having rich content on your website is vital to growing your business. However, for most companies implementing a PIM, their product data needs go far beyond just marketing data. In our experience, understanding your logistics needs, regulatory requirements, and syndication needs are vital and must be incorporated early in your implementation plan to ensure your inriver project is successful.
Logistics data
One challenge our manufacturer and distributor clients face is managing is logistics data. This is often in the form of case pack data, and includes the dimensions, weights, unique identifiers, and other data that is involved in shipping and warehousing products at a case or pallet level. Often times this data is forgotten because it does not appear on any websites, but it is vital for being able to let your retail partners know how they need to store those products in their warehouses and how they can order it.
The primary mechanism for logistics data transfer is the Global Data Synchronization Network, or GDSN. GDSN is a series of data pools that allow you to publish logistics data into a common database of products and let subscribers to those products absorb that data into their systems.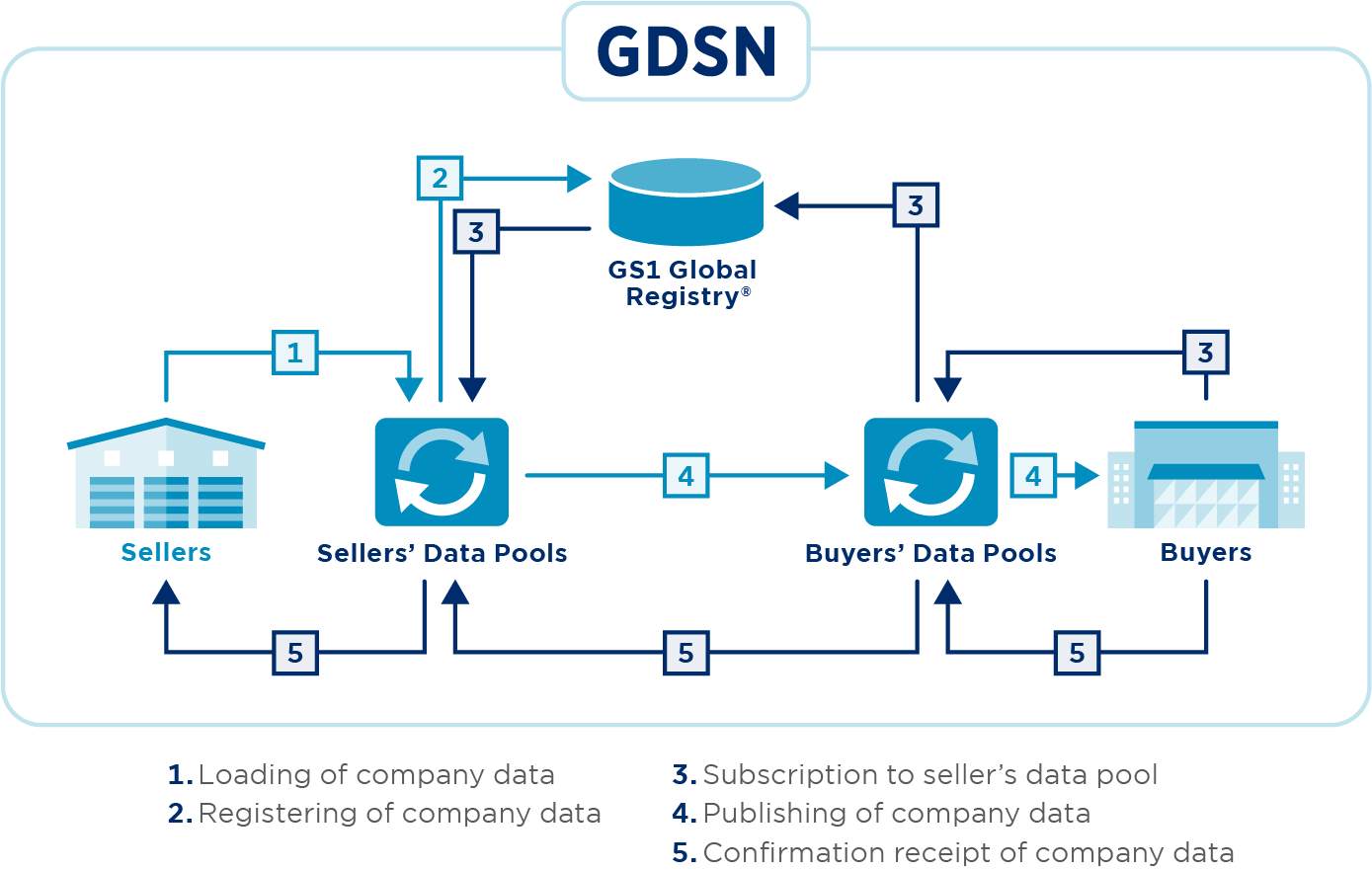 A PIM offers the opportunity to automate this product data delivery to these data pools. Part of a PIM implementation is almost always to connect the PIM to ERP systems, making it simple to transfer not just the logistics data but also the relationships between case pack levels. It can then automate the transfer of this data to the data pool and retrieve the messages back from the service provider. This all happens within a system that already needs to connect to your ERP, so it reduces the workload in managing this activity while standardizing the data and messaging.
Regulatory data
Whether your company deals with food service, manufacturing, or health care your products have regulations placed on them that must be documented. From Prop 65 in California, to the OTC Zone on the East coast, to FDA registration, this data is paramount to avoid legal risk when selling just about any product. Unfortunately, most of this documentation exists as PDF's or printed documentation that you cannot easily search when needed to reduce legal risk. Providing a system for legal teams to rely on as a source of truth for regulatory data is important to ensure your business can respond to calls for this data in real time.
PIM systems are able to solve this regulatory issue. Using the appropriate product data modeling techniques and applying the correct restrictions, this data can be housed inside the PIM for searchability, reporting, and output when needed to mitigate risk. Eliminating the manual steps in managing this data will reduce cost and make your regulatory teams more efficient when dealing with these risks.
Syndication
One of the larger challenges in product data is syndication to retail partners. Every retailer has their own set of data requirements, and there is a distinct lack of alignment between retailers on both the attributes they require and how they want that data presented. They also constantly change their data requirements, resulting in emails passing spreadsheets between teams in your organization that is inefficient and reduces your overall time to market for your products.
Using your PIM, you can collect an attribute in a single system and use it for multiple channel partners in a consistent format.
A PIM can automate the output of this channel partner product data as well, using the syndicate module or building excel or API-based outputs specific to individual channels. As most retailers also store regulatory and logistics/case pack data there is also opportunity to streamline the capture and dissemination of that data within a single source of truth system.
To optimize the return on investment in your PIM project thoughtful planning must go into how to manage the syndication challenge.
Understanding product data
Understanding how to implement these types of product data elements into your PIM is paramount to the success of your project.
Getting data to your website is important, but the ability to get data to your channel partners simultaneously is much more valuable. This doesn't mean you can't implement in a phased approach: it means that an intelligent roll-out strategy layers future services against short-term needs.

Having a partner that understands the challenges of logistics, regulatory, and syndication data is important to ensure you maximize your return on investment. From product taxonomy and ERP connections to data governance and workflow design, Verndale's Product Data Services team is designed not just to implement a PIM. Our goal is to solve critical product data issues by looking at more than just your PIM needs. Contact us today to learn more.