6 benefits of digital shelf analytics
blog
August 22, 2023
Monitoring your online channels with DSA software brings a wealth of benefits to your omnichannel strategy.
When selling products online, syndicating reliable product content across all your digital touchpoints is an essential part of building success on the digital shelf. However, what's often overlooked in this process is the ongoing monitoring, management, and maintenance of your digital shelf. This is particularly important if you sell across third-party resellers and marketplaces.  
When managing your digital shelf, there are lots of factors to consider. From the consistency of your product information across all your channels to how your listings are faring against the competition on category pages. Trying to manually stay on top of all these moving parts can be challenging. That's why so many brands and manufacturers are choosing digital shelf analytics (DSA) technology to gain better insight into the performance of their online sales strategy. But what is DSA and what benefits can digital shelf analytics bring to your business?
What is digital shelf analytics?
Digital shelf analytics technology, also known as DSA, analyzes your digital shelf performance. In the simplest terms, this digital shelf refers to the online and digital touchpoints where customers interact with your products. It's a broad concept, spanning everywhere from social media and third-party retail sites to search engines and even your own e-commerce app.
No matter where your customers encounter your products on the digital shelf, their experience should be consistent, reliable, and positive. This is where DSA comes in. Dedicated digital shelf analytics software has many benefits. It can take the stress out of managing and maintaining all these touchpoints. By crawling thousands of e-commerce websites, DSA technology can provide essential insight into what's working on your digital shelf, and what is not. To give you more detail on how DSA works, here are 6 benefits of digital shelf analytics.
1. Get real-time insights into product performance
It can be difficult to know why some products aren't resonating with your customers on the digital shelf. But with the insight provided by DSA, you can analyze the details of what may be holding certain items back – and it might not be what you think.
Maybe the SEO-optimized product content is now missing keywords, or perhaps there are content inconsistencies between websites. It could be that your products have been incorrectly categorized on a marketplace. Whatever the issue, DSA can alert you to the problem when it arises, letting you make the relevant changes immediately.
2. Reduce returns with more accurate product stories
For brands and manufacturers looking to cut the cost of product returns, incorrect or incomplete product information is a huge issue. Imagine buying a piece of furniture only to realize the dimensions on the listing are incorrect and discovering that new sofa doesn't fit on arrival. This is a negative experience for all involved and can cause significant customer dissatisfaction.
With DSA, you can easily identify the missing or incorrect product information that would lead to a returned purchase and quickly rectify the issue. It may be that a key piece of information is missing. DSA also identifies those less obvious mistakes that might be overlooked by the human eye, such as a misplaced decimal point or incorrect unit of measurement. Read our guide on how DSA cuts the cost of product returns for more information.
3. Boost product findability on search engines
Consumers are not going to buy your products if they never see them. However, many businesses remain oblivious to the obvious importance of search engine optimization (SEO) on the digital shelf. Getting the right content for a target search term can be the difference between getting seen on the first page and being buried on page eight.
Thanks to DSA software, you can quickly see where your products rank on search engine results pages (SERPs) across all geographies and markets. This gives you the insight you need to act and boost the visibility of your products. For example, you could rewrite descriptions, add keywords to product listing titles, or add new metadata to your images and visual content.
"Digital shelf analytics applications provide insight to brands and retailers when monitoring product content and pricing on digital channels."

Source: Gartner©, Market Guide for Digital Shelf Analytics, Jason Daigler & Helen Grimster, 15 November 2022  
4. Monitor product reviews on every channel
Product reviews can make or break performance on the digital shelf. Keeping track of these reviews shows you if there are any sudden discrepancies or changes with your products that haven't been picked up.
Perhaps a run of components is proving to be faulty or materials have a different texture or consistency than usual. These might be problems you don't know about until your products are in use. Using DSA to monitor product reviews can help you spot any issues as early as possible. That way you can rectify them or make customers aware of any unexpected but harmless differences.
5. Receive early warnings on stock levels
A potential customer cannot buy your product if it's out of stock. That's why keeping track of your stock levels is such an important part of online sales, especially if your products are on a number of different third-party websites.
Digital shelf analytics helps you stay on top of stock levels. For example, DSA technology can constantly crawl your digital shelf to identify product availability issues as they arise. If you have a popular product that's outselling your current supply, an early warning system could allow you to shift from a 'buy now' to a 'pre-order' option. This resets customer expectations and, ultimately, improves their satisfaction.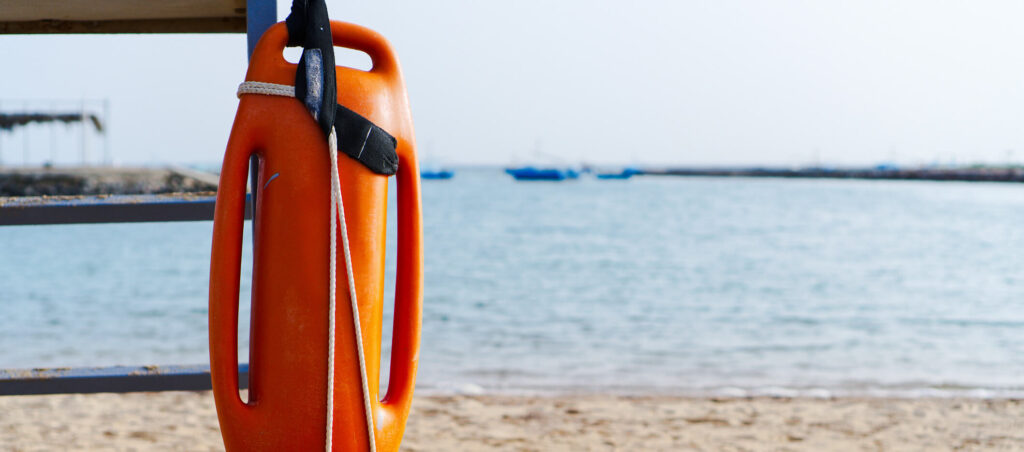 6. Facilitate an omnichannel experience
To meet the growing expectations of customers, brands and manufacturers understand the importance of selling omnichannel. However, an omnichannel strategy requires a significant amount of moving parts that you need to orchestrate flawlessly. It's crucial your product information and brand narrative is the same on every single touchpoint, whether you have two, ten, or two hundred.
Thanks to DSA, you don't have to rely on manual oversight which could ultimately lead to mistakes. You can simply gain all the relevant insight for every channel from a single, centralized platform. That's why DSA forms a foundational part of any omnichannel strategy, giving you complete control over even the most complex digital shelf.
PIM + DSA: the benefits are clear
The benefits of digital shelf analytics are clear. However, DSA forms only part of the software solution needed by brands and manufacturers looking to up their digital shelf game. To succeed in a truly omnichannel world, DSA needs to be coupled with advanced content syndication capabilities to complete the loop of data that goes to and from the digital shelf. And, to ensure both the DSA and syndication software have access to the product information they need, it's essential to integrate both with PIM software.  
Inriver is the only PIM vendor on the market to offer both syndication and DSA capabilities built into our PIM solution. This gives our customers complete control of their omnichannel strategy. They can meet customer expectations at every touchpoint and extract the most value from their product information. Want to understand how it all works? Book a guided, personalized demo today to see how inriver's DSA capabilities can take your business further.
Selling smarter online with PIM + DSA
With so many moving parts, the digital shelf can be a challenging sales environment. To ensure online listings remain optimized for conversions, brands, manufacturers, and retailers rely on digital shelf analytics (DSA). PIM with built-in DSA offers real-time, actionable insight into digital shelf performance, allowing users to optimize their listings and sell smarter online.
Joakim Gavelin

VP Customer Accounts and Digital Shelf Services

Joakim has over 25 years experience in people, sales and business management, helping brands and business increase their presence, sales and profit. With deep knowledge in retail sales and intelligence to consumer behavior to global sales, he is familiar with both B2C and B2B - no matter the size, industry or location of company.

read more