5 ways to boost your B2B e-commerce strategy
blog
April 14, 2023
Is your e-commerce strategy firing on all cylinders? Leverage these 5 tips to give your B2B sales a boost.
The digital shelf was once seen as a nice-to-have in the B2B world. Webshops and online catalogs were seen as something only relevant for B2C brands. However, times have changed. And while B2B buyers are typically more receptive to face-to-face touchpoints than their B2C counterparts, B2B e-commerce is an incredibly lucrative business. Without a solid B2B e-commerce strategy in place, many vendors are missing out.
Following the pandemic, commercial customers have a strong appetite for remote or digital self-service options at all stages of their buying journey. According to McKinsey research, as many as 80% of B2B decision makers prefer interacting with suppliers remotely. The value of business e-commerce sales is expected to grow 14% annually for the next five years, reaching a predicted $19 trillion by 2027.
What does this mean for your B2B operations? Put simply, a poor e-commerce experience leaves you at real risk of losing new business and alienating existing customers. Is your e-commerce operation meeting the needs of you and your buyers? If not, here are some things to consider and five key ways to boost your e-commerce strategy.
The Amazon Effect on B2B E-commerce
Pre-pandemic, the main source of online pressure for retailers came from e-commerce behemoth Amazon. Amazon Business generated $1 billion in revenue in just its first year and continues to command billions of dollars of commercial customers' budgets. But why is the 'Amazon Effect', which sees the retail giant continue to compete in almost every sector, so pervasive?
The answer is simple: it offers a smooth experience at every stage of the customer journey. In a single, easily accessible platform, customers can access detailed product information, personalized recommendations, unbiased product reviews, transparent price data, streamlined checkout, and expedited shipping.
Nearly 60% of retail consumers start their product search on Amazon, and 90% research products on Amazon regardless of where they ultimately buy. Not surprisingly, 53% of consumers prefer to buy from Amazon to other e-commerce sites. Even B2B customers look for what Amazon does so well, with ease of search and site navigation swaying 60% of buyers' purchase decisions.
Below-par B2B e-commerce experiences
In comparison to the simplicity offered by Amazon, many retailers struggle. Currently, 50% of B2B sites are not meeting their customers' expectations. Errors that could easily be remedied cost businesses an average of $1.8 million every year and cause frustration that can drive customers into the arms of competitors. 45% of B2B customers say product information is "often incorrect" and 49% have contacted customer service because of missing or inaccurate information.
The Amazon Effect impacts every manufacturer and wholesaler, regardless of vertical. The movement to online self-service ordering is well underway, with 83% of B2B buyers already stating they prefer to order or pay through a digital platform. B2B brands without an e-commerce strategy are seeing decreasing sales, especially those with highly commoditized products.
So how can you get your e-commerce strategy into shape? Here are 5 key ways:
1. Prioritize the B2B buyer experience
In the past, B2B brands didn't have to scrutinize their buyers' experience as closely. In pre-internet days, all companies had to do was match a buyer's needs, budget, and location to seal a deal. However, commercial buyers today have an overwhelming amount of choices – so how can you set yourself apart?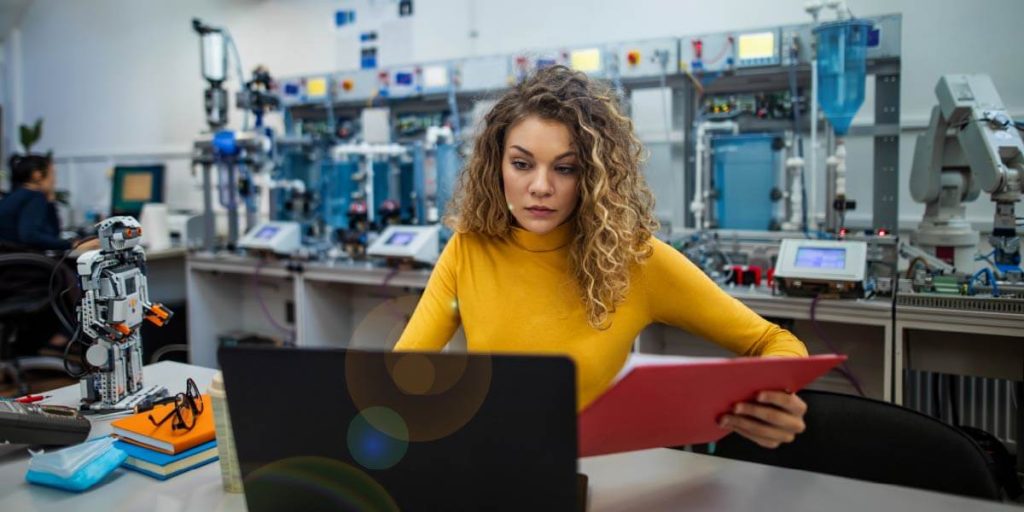 In an increasingly self-service e-commerce environment, where smiling sales reps no longer compensate for clunky tech, customer experience is critical. B2B buyers are increasingly taking their personal, B2C expectations into their business lives. They want a consistent, seamless, and frictionless experience across all brand channels. Technical issues like a slow-loading page, confusing navigation, or convoluted checkout experience could all push them into abandoning their shopping cart.
According to McKinsey, 15% of buyers are willing to spend more than $1 million on a digital purchase and 32% would spend up to $500,000 – so make sure their experience is primed for conversion. Adopting an Adaptive Merchandising approach means you meet your customers where they are, with the information and functionality to easily take them all the way to purchase.
2. Embrace rich product content across all e-commerce sites
Rich content is a far more digestible way of presenting your brand information than bland words on a page. In essence, this 'enhanced content' is a type of engaging and interactive media, such as videos, audio, images, and reviews, that could increase conversion by up to 20%. While B2C brands fully embraced rich content a while ago, it's still often neglected by B2B brands.
In the past, sales reps would bring product information to life for commercial customers. B2B websites have historically been dull. Many act as little more than a contact form or simple brochure that came second to dazzling in-person interactions. As more commercial customers turn to digital self-service, rich content is a way to replicate this sense of engagement.
Detailed product information, technical specifications, images, videos, and customer testimonials give buyers the context they need for easy navigation and to make purchase decisions. Product content must be optimized, localized, and leveraged appropriately to position your brand and product offerings effectively.
3. Leverage customer data
B2B brands have multiple sources of data that can be used to refine your insight into what customers want at each step in the path to purchase. Mining the data in your various tech systems, including ERP, CRM, and e-commerce platforms, can reveal friction points in the customer journey.
For example, high levels of customers failing to convert due to a poor navigation experience or an unhelpful chatbot function can highlight pain points you need to overcome. Armed with the right data, you can anticipate what buyers need even before they're ready to make a purchase decision and make relevant improvements.
Harnessing this data enables the type of adaptive merchandising that is laser-focused on your customer's questions and concerns when they first encounter your product. When you deliver the right product information in the right format at the right time, you build credibility and earn your buyer's trust.
4. Take an omnichannel approach to B2B e-commerce
Today's digital buyer doesn't typically purchase from just one visit to your website. Savvy B2B buyers have historically researched their options before committing to one supplier. But in the digital world, this has pushed the average number of B2B touchpoints from just two to over ten. Without a clear omnichannel strategy, potential buyers could be put off by an inconsistent experience.
It's easy for brands to fall into the trap of a 'multi-channel experience.' This is where customers run into sales dead ends or conflicting product information on different channels. A true omnichannel experience facilitates sales from every angle. It doesn't matter whether your customer has engaged with your brand through social media, a QR code on a billboard, your website, a marketplace, or any other avenue. They still get the same experience.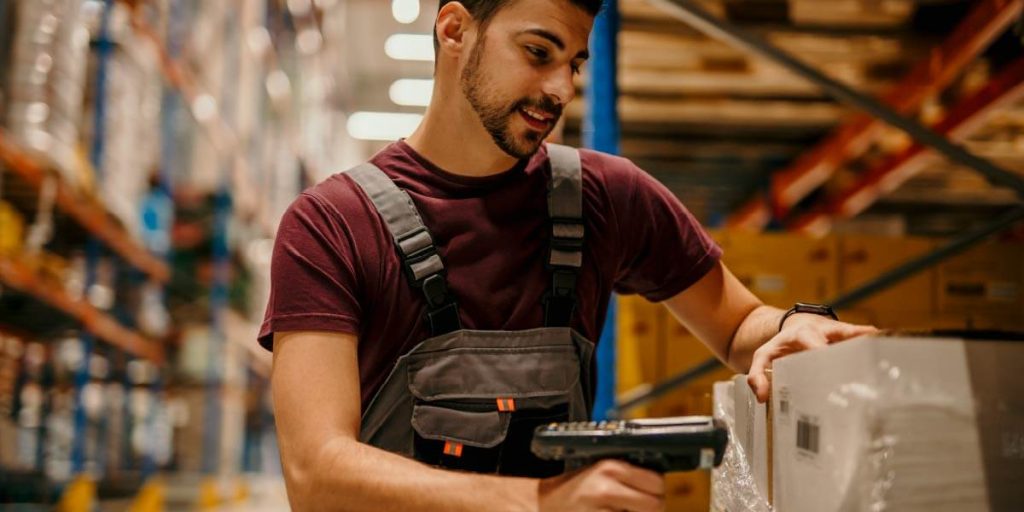 5. Implement the right tech solutions
Without the right tech infrastructure in place, it can be much harder to properly cater to a receptive B2B audience. Typically, a B2B sales journey takes longer and is more complex. There are lots of different stakeholders to consult, due diligence to carry out, and potential legal agreements to complete. It's worth being patient, though, as B2B relationships are typically more valuable and last longer than the average B2C ones.
Getting the right tech solutions in place can help streamline your B2B e-commerce strategy. A centralized PIM solution offers a single source of truth for all your product information. This ensures buyers can enjoy that seamless customer experience that is so fundamental to a successful B2B e-commerce strategy. 
A centralized PIM solution, for example, supports a seamless, omnichannel experience by making key product information easily accessible. Whether your customers are using digital self-help tools, chatting with an online sales rep, or visiting you in person, you can present reassuringly consistent information.
Want to know more about how inriver facilitates a seamless e-commerce experience for your customers? Book a demo to see for yourself how inriver could transform your e-commerce approach.
Getting started with PIM
Commerce is evolving and placing more demands than ever on your product information. Unlocking the value of this data with product information management software, or PIM, is essential to drive growth ambitions. Across sales, marketing, e-commerce, compliance, and IT, PIM provides a single source of truth that adds value at every stage of the product journey.
Lisa Quinn

Director of Product Marketing

As our product marketing director, Lisa is a product evangelist for all things inriver. From launching new products and services to managing our analyst relationships, she is talented in cultivating key stakeholder relationships and product stories that matter. She has been working in the European market for over 15 years.

read more