After-sales 101: Upping your post-purchase game
blog
March 31, 2023
Discover how supporting the full customer lifecycle can create new post-sale revenue opportunities.
Businesses understandably put a lot of effort into winning new customers. Growth is often equated with maintaining a constant stream of new sales and clients. And while it is important to expand your customer base, retaining the ones you already have is of equal importance for brands looking to scale over the long term.
We all have brands that we default to for certain purchases and products because we like their product range, buying experience, or customer service. Once a connection between customer and brand forms, it can be hard for another brand to break that bond without the initial relationship souring for some reason.
However, building and maintaining these relationships in today's competitive marketplace can be challenging. But one key differentiator more and more brands should exploit is not what happens leading up to the sale. It's what comes next. The opportunities offered by the after-sales experience are vast, but what is after-sales? And what should you do to take advantage?
What is after-sales?
The simplest definition of after-sales is any follow-up support, resources, purchases, maintenance or repair that brands provide to their customers following the initial purchase.
These services might not be immediately evident to the average customer. However, if you have ever bought a product that malfunctions, found it difficult to talk to a company representative about an issue, or even been unable to find spare parts or pieces, you've experienced poor after-sales.
What kinds of services count as after-sales?
There is a huge range of activities that count as after-sales. Any service or support you provide to customers after their initial purchase is after-sales. For retail shoppers, this may mean customer support, news on the latest promotions, or discounts on additional purchases. For industrial buyers, after-sales could be product training, technical support, or ongoing maintenance.
What provides the most value to customers varies significantly by industry. For example:
In the fashion industry, after-sales services offering alterations and repairs are very popular
It is rare to purchase consumer electronics without also the retailer offering a product warranty or additional repair services
For industrial transactions, companies may offer after-sales relating to ongoing maintenance and cleaning as well as specialized training and technical support
Some furniture brands provide cleaning and repair services for customers
The point is that your business can tailor the after-sales it provides to match both the type of products you provide, as well as the needs of your customers. We all want simplicity and convenience, whether we are procurement managers at a small manufacturer or simply looking for a new personal smartphone. After-sales helps ensure that your customers always think of you first.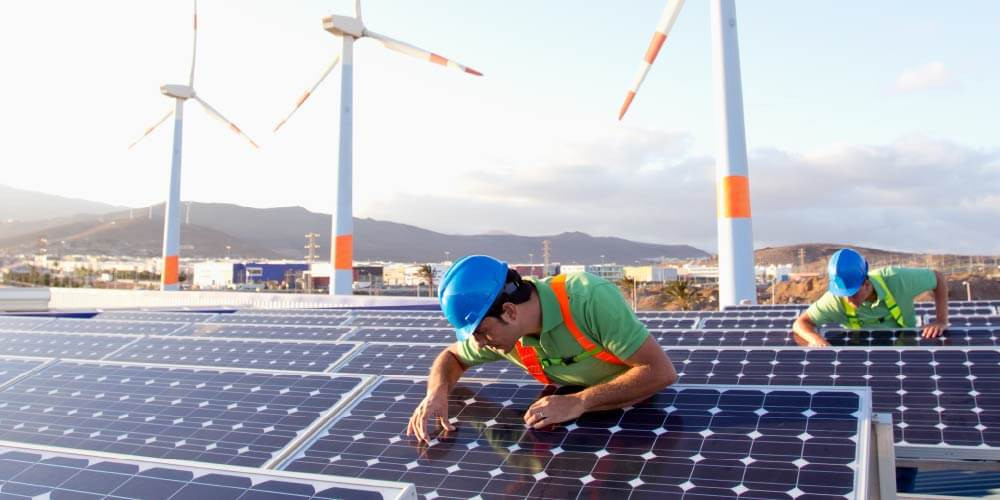 The importance of retaining customers
Investing in winning new customers is important, but it is also expensive. For many companies, there is a significant amount of potential value to be created from trying to drive repeat sales from existing customers. First, you already know that they understand your brand and your products. Second, you already have their email address and other contact information.
But just because a customer buys from you once before doesn't mean you are guaranteed additional business from them. In fact, nothing sends people running to a competitor as fast as poor customer service. If your customer is left on hold for extended periods of time when they are trying to find one piece of product information or they really have to work to send a product back, they are unlikely to return.
On the flip side, a customer who always prioritizes your business will also promote your brand to their peers and be willing to consider additional services from you too.
Is after-sales just about providing support?
For your customers, after-sales makes their lives easier, helps them get the best out of their product, and gives them confidence that your brand is available if a problem arises. For businesses, offering this additional support helps cement brand loyalty – but it can also have other benefits.
Loyalty programs are a great example of how a sophisticated after-sales strategy can turn into additional sales and even open up new revenue streams. Personalization is now an expectation of brands and a key benefactor of stronger after-sales processes. Customers are often more responsive to marketing messages if they feature tailored recommendations based on previous purchases.
In short, there is a lot of room for innovation in the world of after-sales.
Data is the key to great after-sales
Offering a seamless purchasing experience that transitions into fantastic ongoing customer care and support isn't simple. It takes the right tools, processes, and data. One thing that makes setting up these care and support streams even trickier is siloed customer and sales data across different systems, making it difficult to assemble an accurate picture of a customer's journey.
To help solve these issues, the inriver solution consolidates all product-related information in a single source of truth, accessible across any organization for those who need it. This is the foundation to create market-leading after-sales services, whether you're selling clothes, cars, or combine harvesters.
Want to see how the inriver platform could help you open up new after-sales revenue streams? Book a demo with one of our experts today and get a first-hand look at how inriver could transform your business.