5 quick ways to stock the digital shelf for Black Friday
blog
November 24, 2020
It's never too late, or too early to prepare for Black Friday.


Brands typically pull out all the stops for Black Friday and Cyber Monday. Last year, over 93 million Americans made a Black Friday purchase and sales topped $7.4 billion and Cyber Monday reached $9.4 billion.
Retailers are even more optimistic about sales this year, especially from e-commerce channels. Salesforce estimates that e-commerce sales will increase by 90% over 2019 and account for more than 30% of all holiday sales.
The battle for Black Friday and Cyber Monday revenue will be fought on the digital shelf in 2020 and it has already started. The reality is that holiday sales are more like a "selling season" these days, versus a specific start and stop for promotions. However, it is never too late to make an impact on driving revenue.
Here are 5 steps you can take right now:

1. Centralize your product information
E-commerce moves at the speed of light from Black Friday through the end of the holiday season. You need to make sure everyone on your e-commerce team has access to all the information they need to quickly respond to changes in your sales and marketing strategies.
Centralizing your product content, inventory, and pricing information makes it easier to maintain key retail relationships and manage your digital shelf across multiple channels. PIM gives your digital marketing team, content creators, IT leads, and sales teams access to critical product data so they can work collaboratively to execute your e-commerce strategies.
2. Refresh and optimize product content
After nine months of buying almost exclusively online, consumers have become e-commerce experts. Data collected by the PriceSpider brand commerce platform shows that platform traffic since the pandemic began is up over 230% from peak Black Friday/Cyber Monday traffic in 2019. Everyone is shopping online, even Boomers and older generations. Times have changed.
That means brands must prioritize the online experience by ensuring their product content is accurate, engaging, and optimized for each sales channel, especially social channels. Now is the time to upgrade your product pages with immersive buying experiences via AR/VR functionality that allows shop-the-room or virtual try-on. Consider using 3D images for enhanced visuals and to enable shoppers to get a "feel" for the product. It makes a difference in conversion rates and helps deliver a full experience that also builds confidence in the purchase.

"10% of mobile orders will be through social channels (with peak days reaching between 12%-15% of mobile orders). "

https://www.salesforce.com/blog/covid19-holiday-readiness-retail-commerce/

Successful brands refresh their content frequently during the holiday season; one survey showed a 76% increase in product page refreshes and new SKUs in November and December. PIM positions your team for the heavy lift of pushing out a heavy volume of new content. When thinking about refreshing content, also focus on real-time availability of items, sizing, shipping estimates, and pick-up options. Shoppers want to be fully aware of potential issues with their holiday gifts and purchases.

You do not want to disappoint during the holiday shopping season.
3. Prioritize mobile
During the 2019 holiday shopping season, mobile devices accounted for 63% of traffic and 41% of revenue. Mobile shopping during COVID has already surpassed 2019's holiday peak by 25%. If your mobile experience is lacking, you're at a deep disadvantage.

Make sure your images are optimized for mobile and visitors have the ability to zoom on features and details. Prominently feature recommendations so shoppers can easily tap to explore related products. Enable easy viewing of customer reviews to help increase buyer confidence and trust. Use your customer and product data to make more meaningful and personalized experiences as shoppers move from page to page and further explore your offerings.
4. Fine-tune your fulfillment options
Salesforce projects that doorstep delivery capacity will be stretched to the limit this holiday season; they estimate that shipped parcels will exceed capacity by at least 5%, with some 700 million packages not delivered on time.
Click-and-collect BOPIS is an increasingly popular option. Before the pandemic, fewer than 2% of brands were offering the feature. Now nearly 30% of retailers offer it. Other retailers are using curbside delivery and parking lot pop-ups to help customers feel comfortable and get immediate access to merchandise. Be open to new options for fulfillment as further restrictions or health mandates impact holiday shopping plans.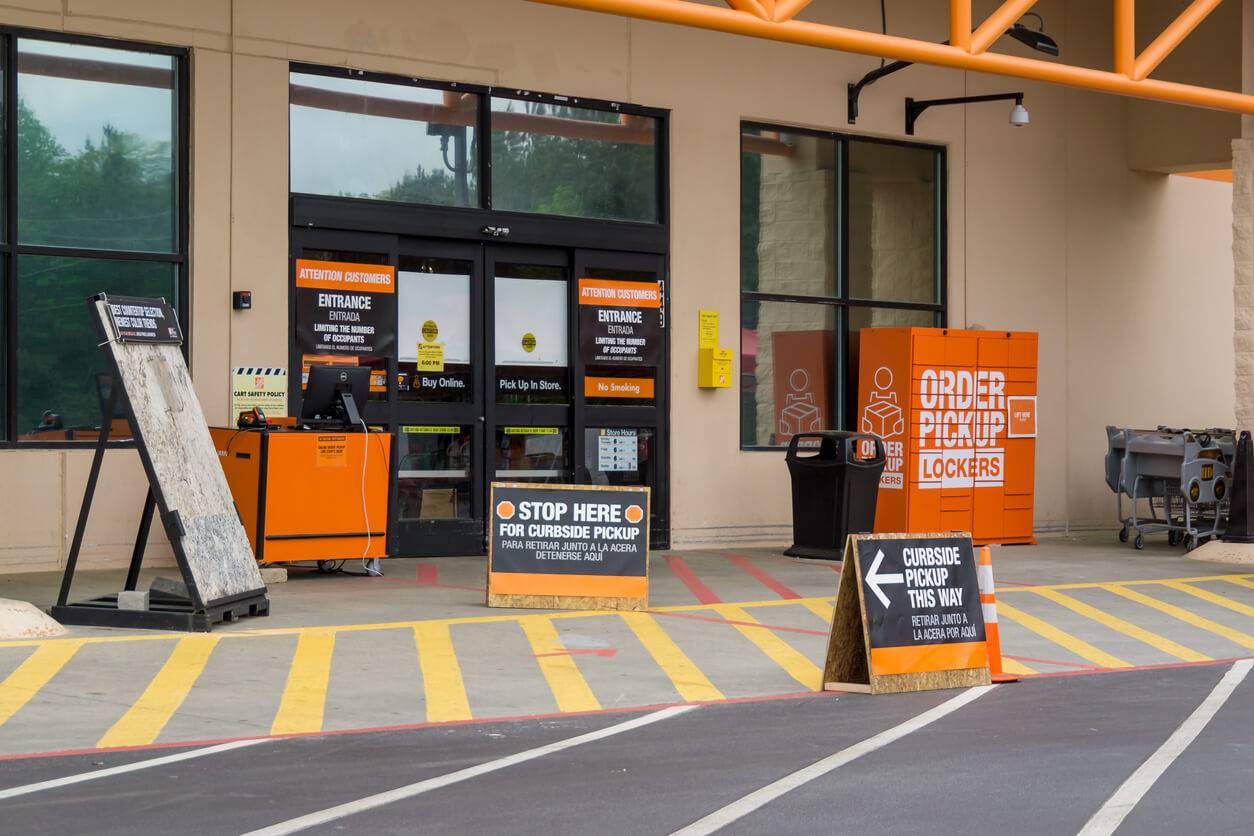 5. Create a plan of action for returns
The e-commerce return rate hovers at around 30% and that figure is expected to remain constant for Black Friday and holiday purchases. However, since the volume of online sales is skyrocketing this year, so will the volume of returns.
Consumers pay attention to your return policy, so make sure your policies make it easy and risk-free for them to do business with you. Most retailers are extending the standard 30-day return period to 45 or even 90 days because of the pandemic. Wherever you land on the spectrum, communicate your policies clearly so buyers know what to expect.
Surprisingly, many of the retailers that loosened return policies actually saw an uptick in sales and a decrease in returns. Shoppers appear to appreciate the flexibility and empathy; it heightened their sense of trust in the brand.
Although returns are a cost of doing business, you can reduce returns by ensuring your product information is accurate and consistent across all channels—centralizing your product data is a great way to make that happen.
This holiday season is poised to be one of the best ever for online retailers. You can learn more about the key drivers of e-commerce success and how to analyze and benchmark your performance in our latest PIMtalk podcast.
you may also be interested in…
author
Erika Goldwater, CIPP

Director of Global Communications

Erika Goldwater is the director of global communications for inriver. An industry veteran, Erika lives and breathes B2B marketing, content, public relations, and data privacy. She's a Boston marketer who hails from Baltimore.

read more