4 ways manufacturers can win in e-commerce now
blog
February 2, 2021
Step up your product information, integrate data, and tools now.
The pandemic forced dramatic changes in the way companies do business. Organizations had to devise temporary solutions to meet their customers' needs, but a year into the pandemic, it's evident there's no going back to the status quo. And that can be a very good thing.
Nowhere are the changes more evident than in the digital commerce realm. McKinsey surveyed 900 global CEOs and discovered that the pandemic accelerated digitization of customer and supply chain interactions by three to four years. Even more astonishing, the share of digitally enabled products accelerated by nearly seven years, accounting for a much larger share of product portfolios.
Manufacturers are particularly affected by the sharp turn toward digital channels. Prior to the pandemic, fewer than 40% of manufacturers, distributors, and B2B organizations had implemented an e-commerce strategy. Long selling cycles, a heavy reliance on face-to-face interactions, and an often complex product range present unique challenges for manufacturing CMOs and CDOs. Driving revenue via e-commerce channels and marketplaces was not an easy task for many.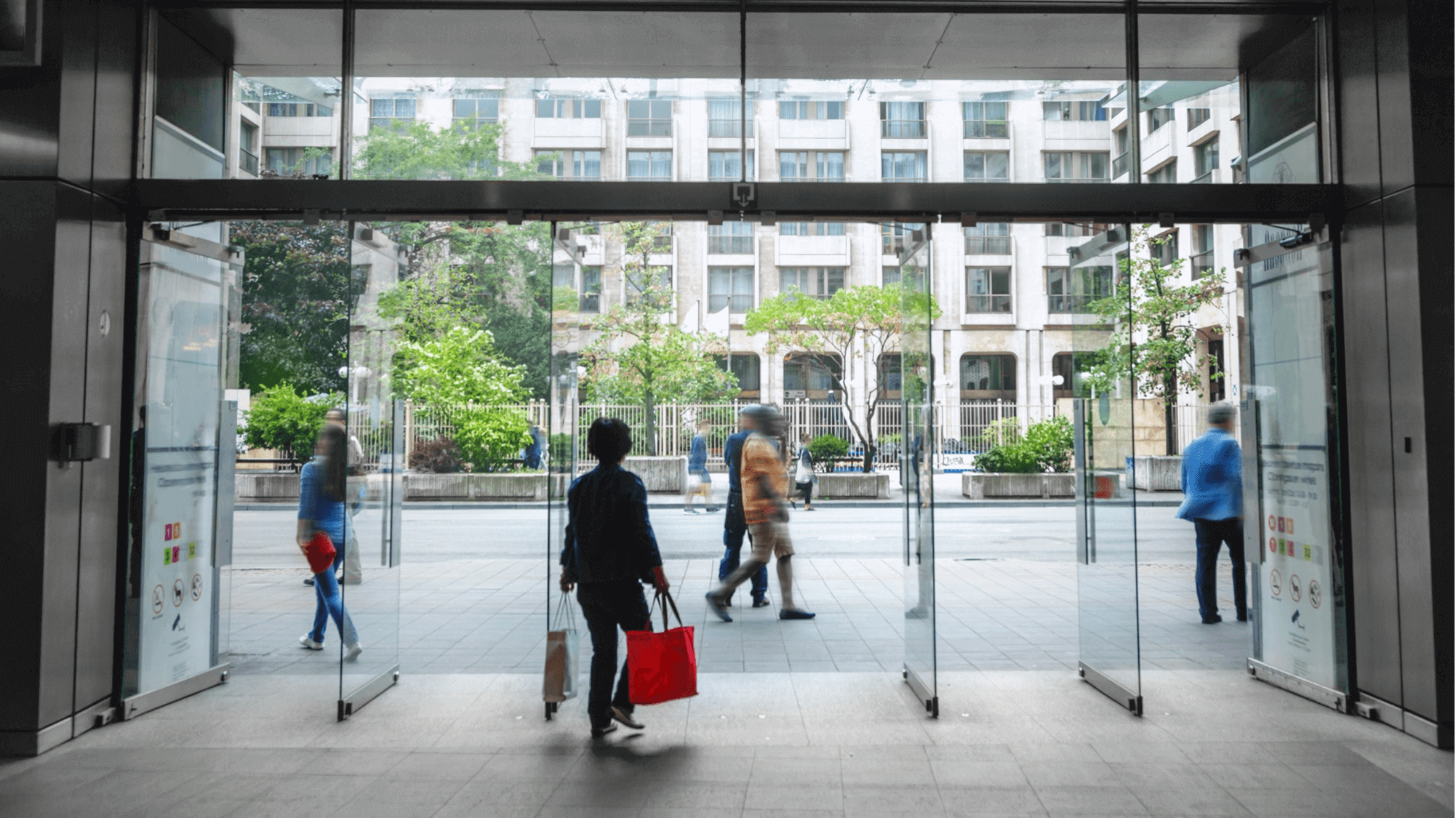 However, the time has come to make lasting changes in manufacturing and B2B organizations to deliver real revenue via online channels. After all, product information is really an organization's digital front door.

A temporary solution won't suffice to drive long-term demand and control your brand and profit margins. Digital tools that adapt to changing customer preferences and optimize your go-to-market processes are the keys to success in the post-pandemic era. Here are four ways to win and retain buyers in 2021.
Optimize the digital buyer's journey
The B2B buying journey has been radically disrupted by an avalanche of data and new digital channels. To meet your buyer's expectations, the digital experience should include relevant and accurate product data and pricing information, and up-to-date inventory, and delivery timelines at a minimum.
Leverage your customer data to provide a personalized customer experience with product recommendations and topical content. A digital-first PIM™ solution ensures your product information is accurate and consistent across all channels and powers merchandising to give buyers a personalized and relevant experience. It also means that critical digital shelf analytics is part of the solution. This is essential to help provide insights to address and solve common e-commerce challenges like poor performing content, low stock, and poor product visibility.
Don't neglect your checkout and payment processes. Implement online workflows to handle purchase orders and organizational approvals, one-click purchasing, and instant payments. Make sure your process makes it easy for buyers to understand any implementation and post-sale requirements. Give customers online and offline access to their order status and purchase history.
Above all, approach your digital experience with a mobile-first mentality. Roughly 70% of B2B queries are made on a smartphone and mobile drives 40% of revenue among leading B2B organizations.
Implement interactive content and tools
Visualizations and guided selling tools break down the complexities in the manufacturing path to purchase. 3D configurators, virtual photography, drawings and diagrams, ROI calculators, video tutorials, and technologies that help customers match products and bills of materials to assets they already own or plan to purchase enable self-service transactions and increase conversion rates.
Giving customers a personalized content portal is a way to cut down the content clutter and deliver the right information at the right time in their buying journey. A recent study showed that 86% of B2B buyers felt overwhelmed by content, yet nearly 40% said the content they were served either failed to answer their questions or wasn't relevant to the purchase they were considering. Nearly half (45%) considered a personal content portal a website must-have.

Source: Demand Gen 2019 B2B Buyer's Survey Report
Evaluate your direct and indirect channel strategies
Only about 20% of manufacturers maintain their own e-commerce channel; the rest are strengthening relationships with distributors and partner channels with robust online capabilities. Evolving customer needs and preferences present an opportunity to re-evaluate your channel mix and partner responsibilities.
For some manufacturers, expanding their direct sales model is the best way to gain access to key market segments and strategic accounts. For others, leveraging new and existing indirect channels is the best way to enter new markets and reach underserved customer segments. A hybrid approach to channel responsibilities is also an option for manufacturers with the digital capability to handle product promotion, logistics, and other key tasks.
Upgrade your go-to-market approach
Although the way your customers shop for products has changed, their demand for innovative products and services remains steady. Successful businesses generate 25% of revenue and profit with new product launches; improving your go-to-market processes is essential for growth.
Pairing your PLM solution with a PIM gives your teams the ability to collect, enrich, contextualize, and syndicate your product information so you can quickly enter new markets and capitalize on time-sensitive opportunities.
The bottom line
Manufacturers have had to turn on a dime to adapt to market realities and changing buyer preferences. The pandemic added a new sense of urgency to the digital transformations already taking place in forward-thinking organizations. Manufacturers that respond with the right digital initiatives and technology investments are poised to deliver a high-quality B2B buying experience and take a prominent role in e-commerce in 2021 and beyond.
Find out how inriver customers are transforming business and driving success. Read the Vestas case study to learn more.