3 reasons for live commerce: the ever-expanding future frontier
blog
August 17, 2022
Live commerce is transforming the face of commerce in 2022. Find out if it's right for your brand.
HSN and QVC transformed the commerce landscape in the 1980s. And now, live commerce is the transformative technology of the 2020s, projected to account for 20% of all e-commerce by 2026. If live commerce isn't part of your sales strategy, you're missing out on a piece of what experts say will be a $25 billion pie next year.
what is live commerce?
Live commerce, or live shopping, sells direct-to-consumer through live stream video so shoppers can interact with your products in real-time. It's QVC on steroids, hijacking the unique capabilities of mobile and smart TV apps to create a seamless purchase experience.
With a live video shopping tool, live chat, and shopping cart integration, brands can meet customers where they are with personalized interactions designed to boost sales. Customers can interact with your products, get real-time answers to their questions, and make a purchase after making just a few taps on their phones.
Brands have been quick to harness the potential of live commerce. German beauty retailer Douglas was an early adopter; its live streams with beauty experts and influencers now boast conversion rates of up to 40%. Even OG brands like Walmart are getting in on the live commerce action. A December 2020 live TikTok event blew away viewership expectations and added nearly 25,000 followers to Walmart's follower base.
why leverage live commerce
Live commerce might not seem like the biggest thing right now, but if China's experience is any indication, it will be in a very short time. Between 2017 and 2020, live commerce in China grew at a whopping 280% per year, achieving market penetration of 10%. McKinsey estimates that live commerce sales will hit $423 billion this year.
The US market seems ripe for the live commerce sales channel. Millennials have the most buyer power, and Gen Z shapes current economic trends. Both cohorts are digital natives who live on their mobile devices. Live commerce perfectly matches their shopping preferences, putting your products at their fingertips on their favorite channels.
Here are three major reasons live commerce works for brands:
1. it builds authentic connections
The interactivity inherent in the live shopping experience lays the foundation for building strong connections with your audience. Depending on the format you choose—Q&As, tutorials, interviews, or behind-the-scenes peeks, for example—customers will not only get to know your products, but they'll also form connections with the faces behind your brand.
Customers can ask questions, leave comments, and even share their own experience with your products, adding to the sense of community and relationship. After their first live commerce event, shoe retailer Aldo had a 308% engagement rate and generated 17,000 page views on its website.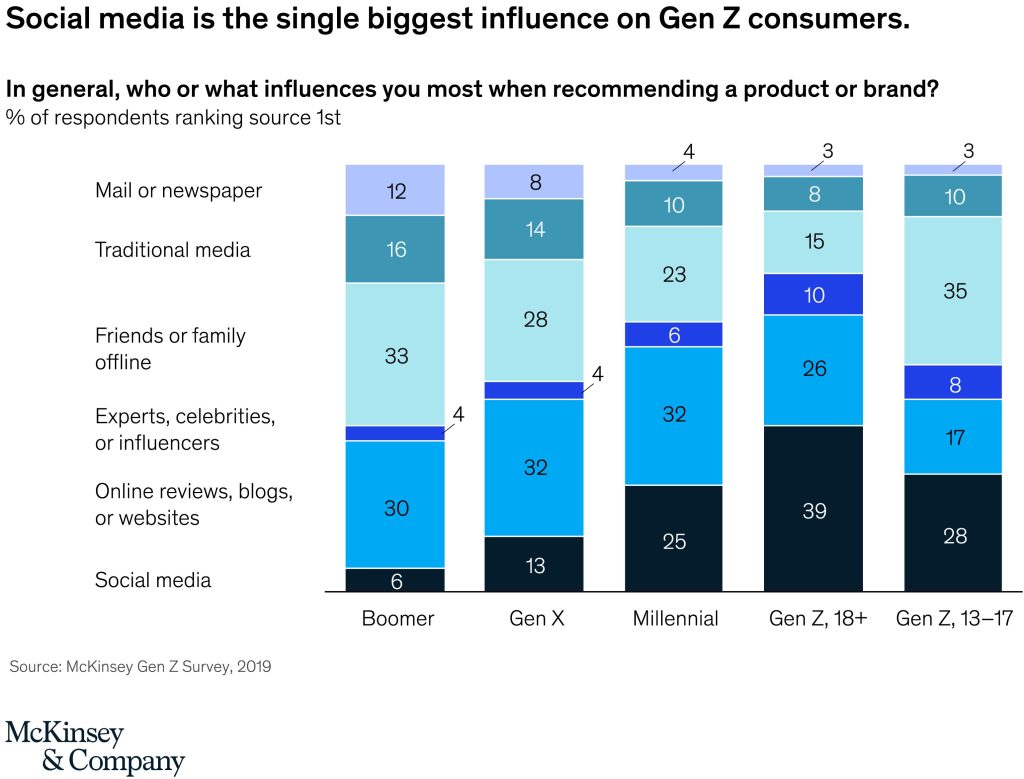 2. it accelerates sales
Live commerce gets your products in front of thousands of customers in a very short period. Even better, those customers have already self-identified as high-propensity buyers by registering and viewing your event.
When done well, live commerce events are immersive and entertaining—"shoppertainment" is an emerging trend—which means you can keep your viewers engaged for longer periods of time. Better engagement leads to higher sales and more repeat sales.
Adding time-limiting tactics, like one-off discount codes, adds a sense of urgency and can compress the decision-making process. Brands that use these tactics report conversion rates of 30% or more, or ten times higher than conventional e-commerce rates.
3. it enables profitable partnerships
Partnerships work in two directions. First, brands that combine influencer marketing with live commerce can turbocharge their engagement and sales. Lorna Jane Active partnered with fashion influencer Jacquie Alexander to promote its Flashdance Pant on TikTok. The partnership was wildly successful, with the brand selling the equivalent of one pair of the featured pants every 10 minutes since January.
Brand partnerships are another way to leverage live commerce's unique characteristics. Imagine a fashion retailer partnering with a luxury brand to feature a sought-after product at a special price for a limited timeframe.
The possibilities are limited only by your sales and marketing team's creativity.
stay ahead of the competition
Ultimately, live commerce offers brands an opportunity to stand out from their competitors and get a leg up on the technology transforming the face of commerce. Live streaming offers buyers the type of experience today's shoppers crave: Intimate, immediate, immersive, and entertaining. It's already become table stakes for leading retailers and brands in China and Southeast Asia. Live commerce should be part of your plan if you're building a strategy to future-proof your company.
you may also be interested in…