3 lost revenue pitfalls and how to avoid them on the digital shelf
blog
January 13, 2022
Do you know how much revenue you might be missing out on from common revenue pitfalls?
You don't start thinking about lost revenue pitfalls when launching digital commerce across new channels and marketplaces. However, you need to. Opportunities to reach new customers and new revenue can be almost unlimited thanks to the scalability the digital shelf offers brands and retailers.
Each new revenue opportunity also comes with the chance to lose sales as well. And with the ultra-competitive digital landscape, there isn't a lot of margin for error. Shoppers on the digital shelf don't have a lot of patience, but options for making purchases elsewhere are plentiful.
Recent customer data from an inriver survey of 6,000 consumers shows 44% of online shoppers start on marketplaces to find and purchase products. The good news is that marketplaces have extensive reach and scale. However, with each product listed on the digital shelf, product data and supporting information need to be consistent, accurate, and findable. Add in engaging, rich, and localized for each channel and geography and you have a big challenge on your hands.
Once you understand and can identify the most common mishaps that lead to loss of revenue, there are solutions to help solve the problem before they impact your sales.
Three most common revenue pitfalls on the digital shelf:
Poor findability:
What does findability mean? Products with poor findability are hard to find due to issues like broken or missing links, low usage of relevant keywords, or little to no visibility in key categories. This is an all-too-common issue with approximately 30% of products across online channels having low findability.
Content issues:
How do you define a content issue? Products with content issues are those with missing or inaccurate titles, descriptions, specifications, ratings, images, or videos. On average, 40% of products suffer from missing product information or contain inaccuracies.
Out-of-stocks:
If a product is out-of-stock, it is no longer available for purchase. Out-of-stock is also used when a date to ship a product is more than five days. The average online out-of-stock rate is 30%.
The importance of product data cannot be overstated in the world of digital commerce. Almost half (45%) of online shoppers visit the product detail page (PDP) at the time of purchase. If the product data isn't accurate or available, shoppers have other options, and it probably won't be on your site.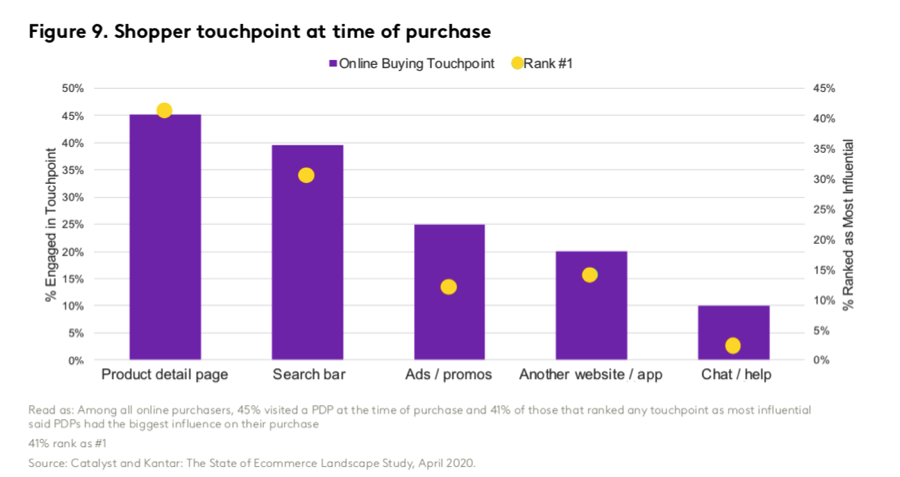 The solution?
Spend time and resources managing and optimizing product data across all customer touchpoints. It's wasteful to focus on building and marketing a product only to fail before the shopper even finds it online. Or worse, to lose them once they do find you due to poor or inaccurate product content. You'll lose the immediate sale, but you'll also erode trust, and that means the customer may be lost for good.
No organization can afford that at scale.
Invest in a product information management (PIM) and digital shelf analytics (DSA) solution to streamline the creation and distribution of essential product information. These solutions also enable monitoring of product content performance to proactively solve any revenue pitfalls like findability issues or out-of-stocks.
Wondering what your lost revenue potential is? Plugin a few numbers on the lost revenue calculator and see how much revenue you might be missing out on...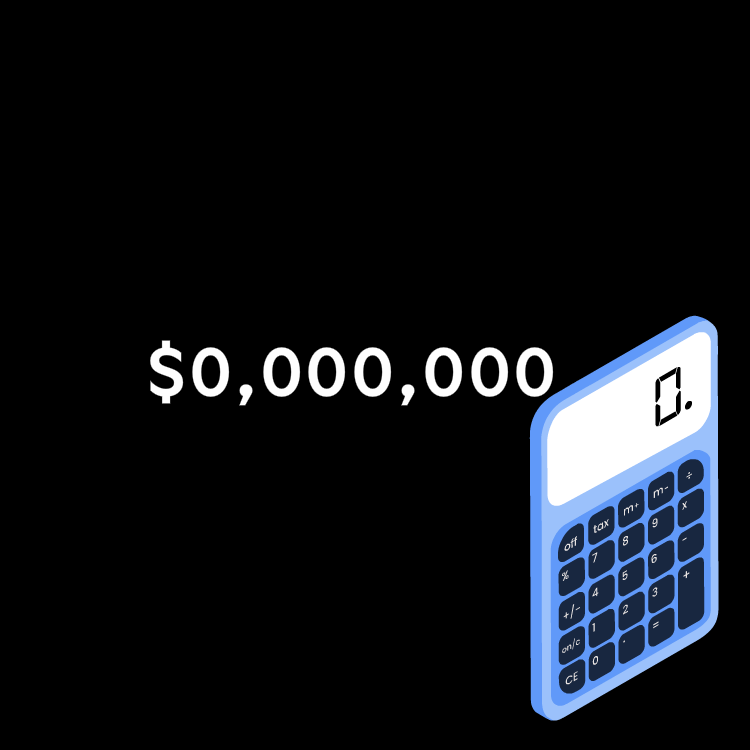 Remember, no matter what revenue you may be losing out on today, there are opportunities with PIM and DSA to avoid those revenue pitfalls.