XSARUS
Solution Partner, Platinum
XSARUS is known as an ambitious supplier, active in domains of Omnichannel E-commerce, PIM and Data Driven Marketing. Services provided are consultancy, design, implementation and support. XSARUS is ranked second best in the Emerce 100 list of Dutch E-commerce agencies.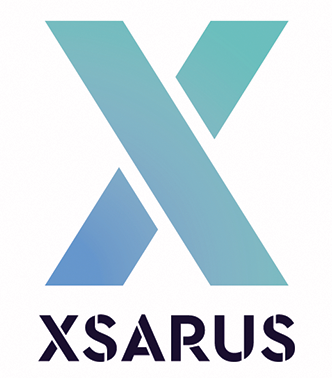 Software portfolio: Magento, Shopware, Bynder
Industries covered: Adobe Commerce, Magento Open Source, Shopware, BigCommerce, Bynder, Channable
XSARUS is a member of the inriver Champions Program (ICP).
As one of the three Platinum inriver Partners in the Benelux, XSARUS Digital Commerce is by far the most experienced inriver partner in the Benelux region. XSARUS partnered up with inriver in 2015, since then XSARUS provided product information management services for over 50 organizations. XSARUS has been named 'inriver Partner of the Year' three times.
Inriver Customers that we support:
Wehkamp, We Fashion, Bugaboo, Justrite Safety Group (including Notrax), Body & Fit, Euretco Fashion, Euretco DGN (including Hubo, Decorette), JBC, Unigro, Sissy-Boy, Sacha, Manfield, PON.bike (including Gazelle, BBB), Vogel's, Boon Food Group, Buitenhof Tuinmeubelen, Easy Sanitary Solutions, Elho, Flamingo Pet Products, Hendi, IJsvogel Retail (including Pets Place, Boerenbond), Van de Velde (Prima Donna, Marie Jo), Remeha, St. Middelkoop, Sunware, UniPharma, Heleon Group, Score, CHASIN', The Sting, Boon Food Group, and Bugaboo.
Inriver Certifications:
1x inriver Champion
8x inriver Business Consultant
3x inriver Developer
4x inriver Print Consultant
4x inriver Sales Consultant
From implementation to analysing and taking over existing product information management implementations, XSARUS will help your company to achieve the best solution for your PIM challenges.
Why choose XSARUS?
inriver Platinum Partner
Most experienced partner in the Benelux region
Handled more than 35 inriver projects
Dedicated PIM-professionals
3x inriver Partner of the Year
Member of the inriver Champions Program
13 certified and dedicated inriver experts
Extensive experience and expertise in e-commerce solutions