Xngage
Solution Partner, Silver
Xngage delivers Digital Commerce Success in B2B for manufacturers, distributors, and wholesalers. Our team provides digital strategy, technology execution, innovation, and enterprise architecture.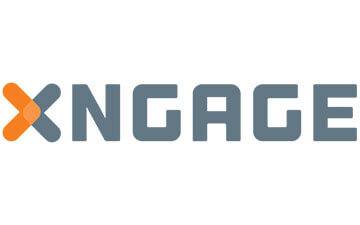 Software portfolio: InsiteCommerce
Industries covered: Manufacturing, Retail, Food & Beverage, Distribution, Other
At XNGAGE, we help our clients in crafting unique digital solutions leveraging our rich portfolio of capabilities, including E-Commerce, Enterprise Architecture, ERP-Integration, Product Information Management (PIM), and CRM to power Buyer and Seller Interactions of Tomorrow™ in B2B.
We understand the complexities of purchasing & selling scenarios, the importance of high-quality product content, and the necessity for integrative solutions. XNGAGE speaks your language from the start of our partnership and has built an outstanding reputation in delivering Digital Commerce Success.
Specialties:
Digital Strategy
Commerce & Content Solutions
Cloud, Microservices and DevOps
Digital Innovation
Data Analytics
Custom Software & App Development
PIM, ERP, CRM, iPAAS
Application/System Integration
Company website and contact information:
Address: 16900 Bagley Rd, Cleveland, OH 44130
Phone: 440.990.5767
Email: info@xngage.com
Website: www.xngage.com