QBank
Technology Partner, Digital Asset Management
Enrich your product information processes with a tailored DAM integration to enable streamlined workflows and efficiently adding images to products in inriver.
QBank is an enterprise Digital Asset Management (DAM) software that offers a wide range of advanced features to enrich your marketing and product processes. We offer tailored integrations to inriver PIM that enables efficient workflows and streamlined management based on your specific requirements.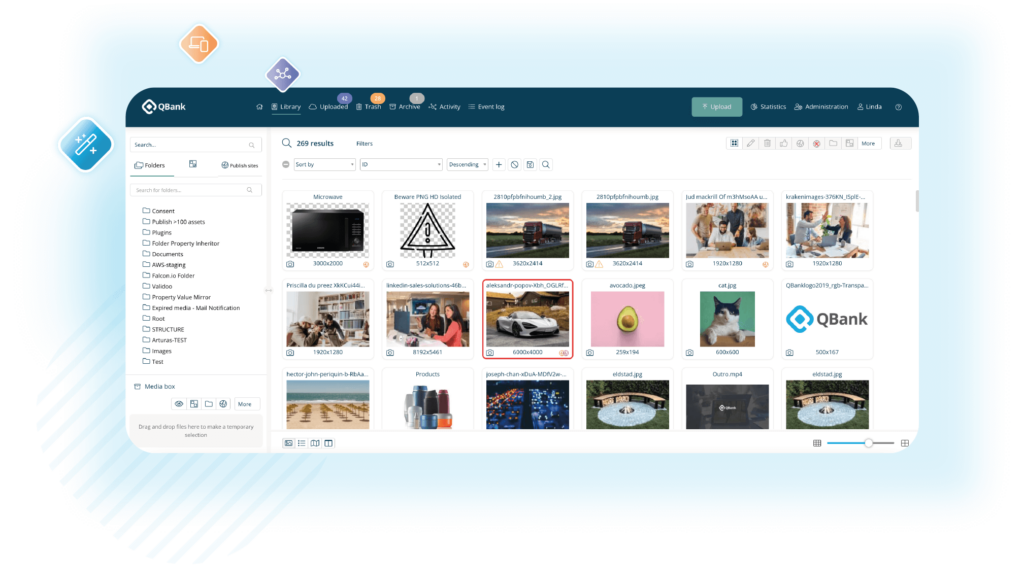 advantages of QBank DAM
Proven track record with inriver
Flexibility and scalability tailored to your business needs
Seamless integration with Martech and business-critical tools
Customizable workflows and automation to suit your processes
Multi-Tenant SaaS for enhanced accessibility
Flexible and easily adaptable to clients' business processes in terms of taxonomy, metadata, access rights, automation, and workflows
Highly rated customer success team offering free training and personalized support
Complete control of asset usage and digital rights management
Automatic creation of file formats and resolutions for efficiency
QBank DAM success stories
Get inspired by the success stories of QBank customers Ericsson, Coop NO, and Metso, as they effortlessly enhanced their workflows and achieved full control over their digital assets.
Company website: www.qbankdam.com
Contact information: Johanna Torstensson, johanna.torstensson@qbank.se