Consid
Solution Partner, Platinum
Consid offers specialist services with broad and extensive experience of implementations of innovative solutions in the PIM, web and e-commerce areas.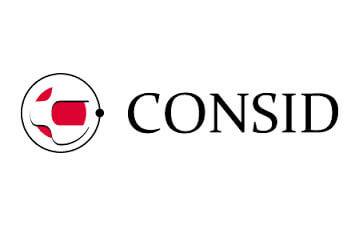 Software portfolio: Drupal Commerce, Optimizely (formerly Episerver), Sitecore, Storm Commerce, Umbraco
Industries covered: Manufacturing, Retail, Food & Beverage, Distribution, Other
ICP Participation: Yes
Platinum Partner with a proven track record of creating exceptional PIM solutions.
At Consid, our team of inriver specialists (supported by our inriver Champion Roy Eriksson) work in close collaboration with our customers to implement best practices and create cutting-edge PIM solutions, addressing today's marketing challenges while strategizing and preparing for the future.
Regardless of industry, organization size or who your customers are, we can help unlock the full potential of your product information with inriver, increasing your brand value and improving your customer experiences in the process.
Achieving inriver PIM success with Consid
A holistic approach and close cooperation is key to delivering maximum value with the available resources, ensuring full control and utilization of your product information from source to channels.
Implementation can small and fast with our kick-start process, or we can take a more traditional or agile approach depending on your needs. No matter which option you prefer, we support you through the whole process and beyond.
As a proactive and loyal IT partner with a broad portfolio of additional technology, branding, and strategy services, we can help achieve your goals and reach new heights together.
Get to know our full services offer
Learn about our award-winning success and growth
Read about how we help create a more sustainable digital society