Retail Tech 2022
Wednesday, April 20, 2022 |
About the conference
Created by, for and about retailers, Retail TECH and E-commerce Expo puts innovation centre stage. Working together with retailers, we have defined the industry's challenges and designed a forum for meeting them head-on.
The entire sector is facing a transformation driven by digitalisation and the modern consumer's new demands for both flexibility and sustainability. The sector needs to meet in order to understand the new opportunities presented by the digital revolution through innovative suppliers, new knowledge and inspiration.
This event will be held in Swedish. For more about E-commerce Expo in English, visit their event site.
Ta kontroll över din produktinformation och undvik att tappa försäljningsmöjligheter – upplevelsen på den digitala hyllan är avgörande.
Hur undviker du att förlora stora försäljningsmöjligheter? Hur kan du ta kontroll över din produktupplevelse/kundupplevelse på den digitala hyllan? Hur kan du erbjuda samma personliga kundupplevelse vid onlineköp som i fysisk butik? Frågorna är många kring hur vi tar steget att sudda ut gränsen mellan den digitala och fysiska kundupplevelsen. Lösningen ligger dock i en enda: Ta kontroll över produktinformationen i alla dina försäljningskanaler online.
På Retail Tech och E-commerce Expo kommer vi tala om värdet av att kombinera produktinformation med insikter om närvaro på den digitala hyllan och hur allt detta kan ske på en och samma plattform.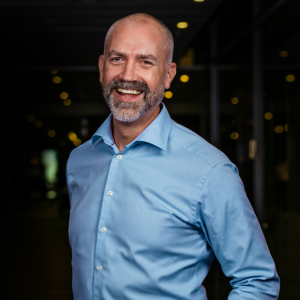 Joakim är en retail- och e-handels expert med mer än 25 års erfarenhet av konsumentförsäljning från en varumärkesvinkel via återförsäljare, såväl som direkt till konsument via butik och online. Dels via ledande roller hos KappAhl, Coop och Power och dels som chef under många år för Nordens största Field Marketing byrå. För 7 år sedan så flyttade Joakim siktet mot e-handeln och utvecklade en teknologi för att bevaka produkter och händelser i e-handeln, en teknologi som idag är en av byggstenarna inom inriver. Sammantaget så har Joakim genom åren hjälpt +500 varumärken spridda över 76 länder att sälja mer till sina kunder och konsumenter.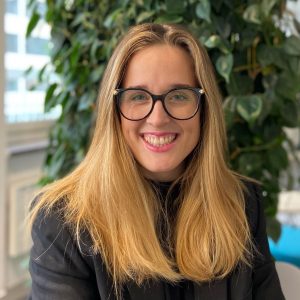 Med över 10 års erfarenhet av B2B-försäljning inom SaaS har Tove hjälpt företag med att etablera och utveckla digitala kanaler, lead management, e-postmarknadsföring och marketing automation. Hon brinner för sälj och under åren har intresset växt sig starkt för kundens köpprocess och förändringarna som sker i takt med den digitala utvecklingen, speciellt inom B2B. I sin nuvarande roll som chef för Sales Development teamet på inriver lägger hon all sin kraft på att utveckla nya talanger inom sälj samt bearbetar marknaden för att hitta de bolag som behöver hjälp att se över sin kundupplevelse och förbättra sin produktinformation.
Zoundindustries Magnus Langely är med oss på scen och delar sina erfarenheter.
Kom och träffa oss på Retail Tech!
Registrera er via vår länk, uppge koden 1109 och få 10% rabatt på konferensbiljetten.