2022-04-28 10:30 CEST
D-Congress
Gothenburg, Sweden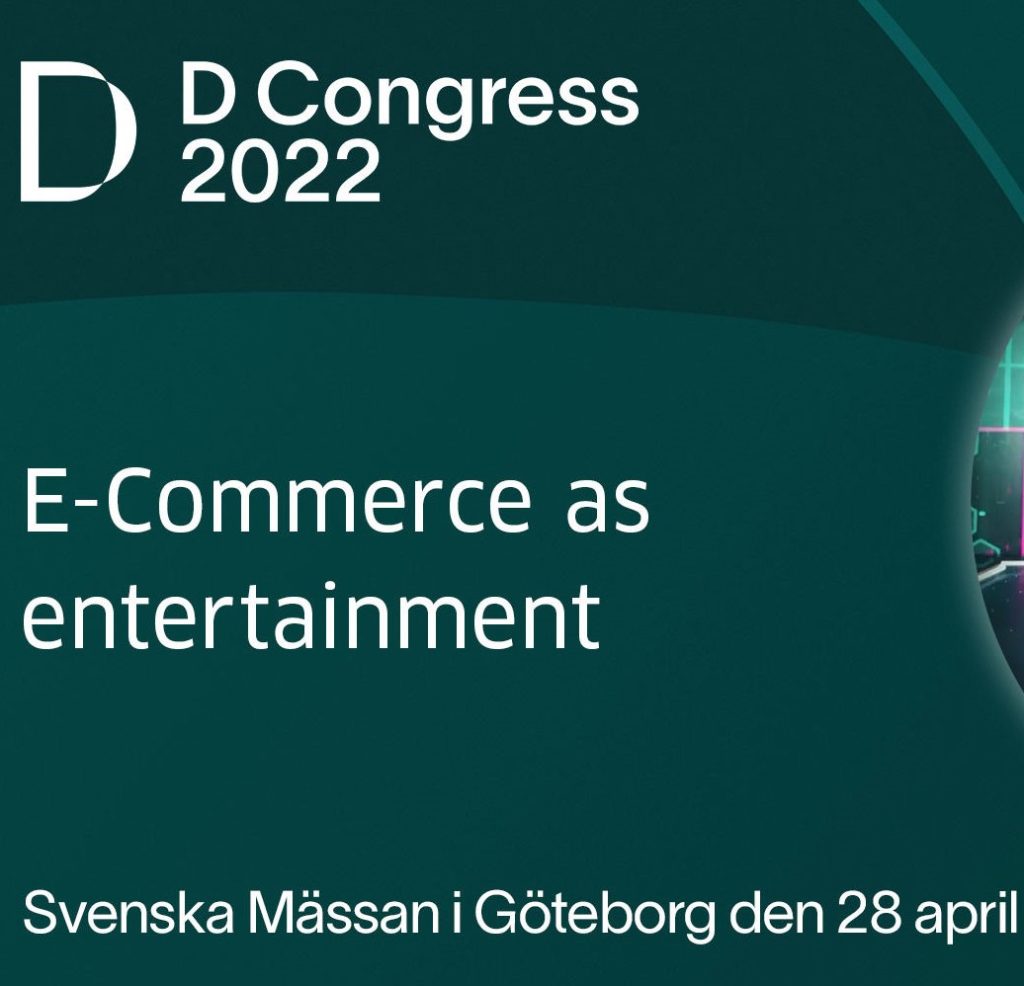 Come see us at D-congress!
Everyone talks about the metaverse, a virtual reality that may change the way we think about consumption. The main theme for D-Congress 2022 is E-commerce as entertainment.
On April 28, 2022, this year's D-Congress will be held at the Swedish Exhibition & Congress Centre in Gothenburg. With more than 2000 participants, +90 exhibitors, and a program consisting of +80 speakers on six stages, we are Sweden's leading arena for the entire Swedish ecosystem in e-commerce.

Don´t forget to stop by our booth!